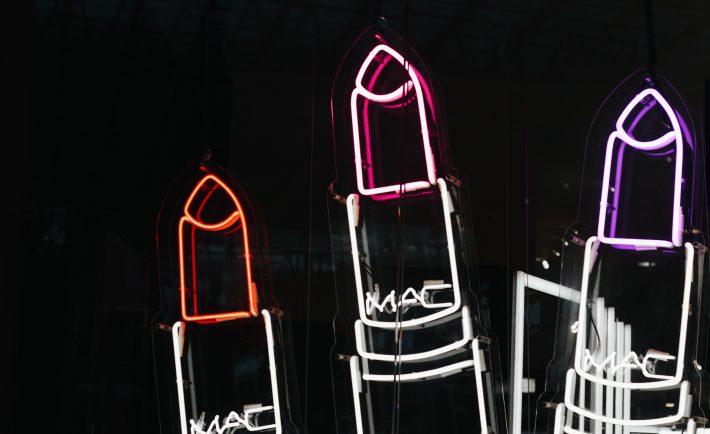 Image Credits: unsplash.com
A study has shown that women spend approximately S$20,000 on beauty products in their entire lifetime. That is a lot of lipsticks! With a shocking number like that, you must weigh whether a beauty product is worth splurging for or not.
LIPS THAT KISS
If there is one thing that you should splurge on when it comes to luxury cosmetics – it is lipstick! I am not saying this merely because I am obsessed with this product. A reliable lipstick is important because you can apply it as a vibrant eye-shadow or a pigmented blush too. For instance, I use my MAC Russian Red (about S$30) to give a flush of crimson on my cheeks and on my lips. You can use the same technique to Charlotte Tilbury lipsticks and others alike. Gone are the days when multitasking sticks do not exist!
Experts believe that anything put around or on the mouth can make or break your look. A subtle lips can give off a natural aura while a red lipstick can be a showstopper. Moreover, a good lipstick stays for a long period of time. Less purchasing equates to more savings.
BASE THAT STAYS
Whether you like it or not, it all starts with a good base. Make sure you splurge on skincare and a really trusty primer. Think of your face as a room's platform, you will not be able to build the room you desire without a sturdy surface. Having a good base will enable you to get away with a drugstore foundation. Do not get me started with how drugstore products are becoming more competitive now. That is a different conversation. Anyway, let us go back to skincare.
Many Singaporeans turn to Korean beauty for their skincare regimen. You can follow this too! Or, simply cleanse and exfoliate regularly. Personally, I prefer the sensitive formula of Cetaphil as a cleanser. Afterwards, I would put the NUXE body oil. I may also partake in an all-in-one lactic acid treatment by Sunday Riley (retails for S$223 at Sephora Singapore). It is a product that many skincare obsessed people shell out for. It brightens, soothes, and reduces your blemishes and fine lines. It leaves you with an even-toned radiant complexion!
BROWS THAT BOWS
Many makeup artists believe that eyebrows are the most important facial feature next to the teeth. They go the extra mile to shape one's brows for a variety of reasons. Firstly, a nicely shaped brow can make someone look more youthful and fresh. The volume in your brows can make you look rested!
Secondly, it gives a subtle change without having to splurge on other cosmetics. You can either look edgy or feminine by shaping your brows. Lastly, even the Royal Duchess of Cambridge believes in a set of perfectly shaped brows. She uses the Bobbi Brown Brow Kit that retails for S$85 at Sephora. A cheaper alternative would be the cult classic – Anastasia Brow Wiz for S$40 at Sephora. Brow Wiz is a holy grail to many beauty fanatics due to its user-friendly wand and its natural finish.
Let me ask you one thing. Which luxury beauty products do you splurge on? Leave your comments below.