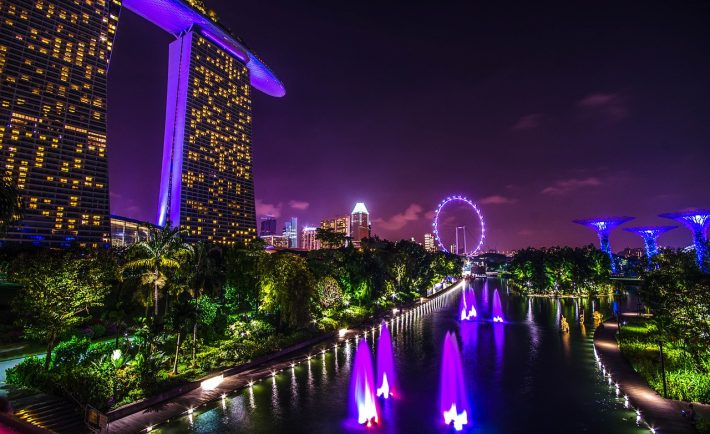 Image Credits: pixabay.com
Many Singaporeans are passionate about traveling. They are keen to absorb new cultures, to adapt with unique environments, to discover quality eateries, and to find the "rawness" of a city. Due to several factors, traveling overseas is not always possible. Fortunately for us, exploring the Lion City is amazingly doable!
Consider these seven interesting ideas:
1. The crowds clamor over places with colorful lights, luscious trees, and high-end malls. Experience all these and more by taking a walk around the Singapore River. Follow the The Poor Traveler's route from Raffles Place to Gardens by the Bay. You will not be needing a tour guide to enjoy this enriching walk.
2. Satisfy your thirst for electrifying musical performances by knowing the right places to look. No-cost performances usually occur at Singapore Botanic Gardens and Esplanade. For instance, Singapore Botanic Gardens recently featured the "A Cappella Festival 2017".
3. Aside from scoring seats from various performances, you may schedule a karaoke night with your friends. You may invite new co-workers or acquaintances to witness an array of live performances. Karaoke nights offer opportunity for you to socialize and to express yourself. After all, tourists are open to meeting new people.
Related Article: 4 Cheap And Awesome KTV Places in Singapore
4. Paint a bird's eye view of the beautiful city by exploring the rooftops. Witness the magnificent aerial view of the city by stepping into the ION Sky. ION Orchard's observatory is open from 3 to 6 PM daily.
5. Man-made skylines are captivating. However, nothing beats the charm of Mother Nature. Take Instagram-worthy photos as you stand in the MacRitchie Reservoir's Treetop Walk. This is a suspension bridge that connects two highest points (i.e., Bukit Peirce and Bukit Kalang).
6. Many travelers focus on the vibrant art scene of the city. Visiting the local museums is a great start. Improve your knowledge of the Singaporean and Asian culture by visiting the Asian Civilisations Museum or the National Gallery of Singapore. Then, feast your eyes as Esplanade highlights the essence of Chinese arts and culture.  Connect with others, be inspired with unique artworks, and open your heart to new artistic experiences.
7. Embody the complete "tourist persona" by capturing your memories at the popular spots in Singapore. Snap cheesy pictures at Sentosa's Merlion or bright pictures at Haji Lane.
Do not be afraid to translate your quirkiness in front of the camera. After all, you will only do this for a day! 🙂