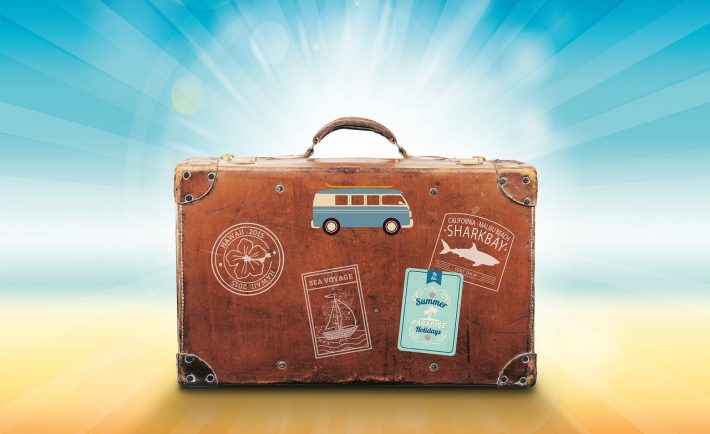 Image Credits: pixabay.com
Believe it or not, you can travel from one country to another on a tight budget.
Learning how to travel within your budget is about taking advantage of useful websites and using different techniques that save you money. To help you enjoy your vacation, here are some ways to stretch your dollar when you travel.
#1: BE EQUIPPED WITH A PLAN
Coming up with a plan will help you maximize your budget, wherever you go. You do not have to be immensely strict with the day-to-day budget. However, you have to know how long you will be spending in each city or country, how much you can shell out, and how you will be able to get there. Leaving less to chance means fewer unexpected fees and last-minute bookings.
#2: CHOOSE YOUR DESTINATION WISELY
Some places are usually much cheaper than others. Start by researching which places are doable to visit within your budget. Maybe it's somewhere within Asia or somewhere that is easy to get to. You can also search for countries that would give you excellent value because of their exchange rate.
#3: STEER AWAY FROM TOURIST TRAPS
Big cities and tourist spots such as the Pyramids of Giza or Santorini are often more expensive than lesser-known destinations. Even within your destination, avoid restaurants on the main strip and try to eat something from the sidewalk. Seek help from the locals as they can give valuable advice.
#4: COOK YOUR OWN MEALS
The best way to save money while in a different country is to cook your own meals. Whenever possible, you can spend a week's worth of groceries and cook hearty meals with your partner or kids. Imagine how much you will save if you skip on restaurants when you travel to expensive destinations like Iceland and Norway.
Pro Tip: You can save even more money by booking your flights using a VPN, switching the incognito mode, or after deleting your cookies.
#5: BE SMART WITH ACCOMODATIONS
Trade lavish hotel suites for rooms in hostels. Sharing a room divides the costs between you and your friends or family. Moreover, having communal areas will allow you to meet more people. Websites such as CouchSurfing and Airbnb provide an inexpensive option for travelers. Your host can be your gateway to insider-tips for the best eateries and tourist attractions in that neighborhood.
#6: BOOK IN ADVANCE
It goes without saying that booking in advance is usually cheaper than last-minute bookings. Prices increase, the closer you get to your departure date. Accommodation, air fares, and activities can have deals and early bird rates.
#7: USE PUBLIC TRANSPORT
Buses and trains cost less than travelling everywhere by cabs. A journey overnight on a train also means that you have one less night in a hotel or hostel to pay for. Transportation passes such as Eurail Pass (Europe) and JR Pass (Japan) can help you save money during your travel. If you are travelling around the area for a while, passes such as this can be significantly more inexpensive than just booking individual trips.
#8: PACK THOUGHTFULLY
One of the most valuable tips for travelling on a budget is to take only what you need. If you forget something, it could cost more money to buy that essential missing item. So, list down what you need and review your baggage list. Pack light whenever possible because additional baggage can cost you more. For instance, Singapore Airlines can charge you anywhere between S$6 to S$225 for additional baggage.  Do you want to pay for that?