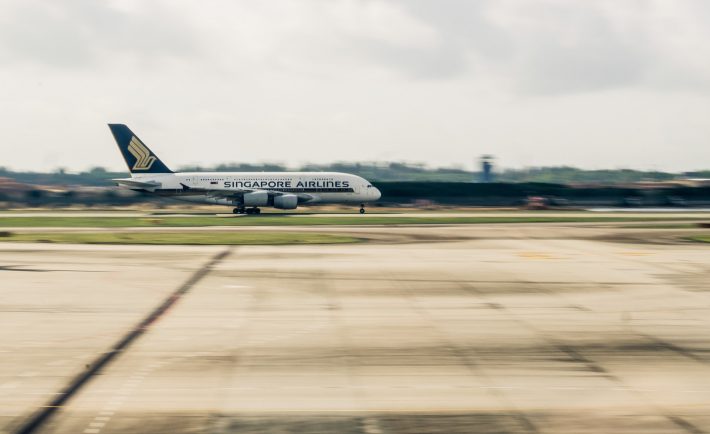 Image Credits: unsplash.com
The tourism industry has taken a significant hit due to the global travel restrictions and economic impact of the COVID-19 pandemic. In fact, the Singapore government temporarily suspended the operations of Terminal 4 to adapt to the decline of flights.
The national carrier Singapore Airlines (SIA) was heavily affected by the pandemic too. It is currently operating at 7% of its scheduled capacity. The drastic drop of the travel demands led to a net loss of S$1.12 billion in SIA's first quarter. This is why the SIA Group had to employ cost-cutting measures aimed at mitigating the harsh financial effects of the current circumstance.
The following are some of the SIA's cost-cutting measures.
1. OFFERING NO-PAY LEAVE SINCE MARCH
Having leave without pay is something that is seen in different fields including the tourism industry. More than 6,000 SIA Group staff have taken up varying days of no-pay leave amidst the collapse in air travel. This number accounts for more than a fifth of the 27,000 staff under the SIA Group. You see, the SIA Group includes SilkAir and Scoot.
Pilots, cabin crew, and ground staff members have taken no-pay leaves with a minimum of seven days. These people who are on no-pay leave or are on furlough are allowed to look for other sources of income and employment outside of the company, provided that they are non-work pass holders.
2. WORKING WITH PARTNERS TO RESCHEDULE PAYMENTS AND REDUCE COSTS
SIA is on a mission to negotiate adjustments with aircraft manufacturers. They have been and will continue to negotiate on existing orders and payment schemes to reduce near-term cash outflows. This strategy is something that many businesses are adopting.
3. CUTTING SALARIES AND WAGES
To reduce the lay-offs and to help the SIA Group to survive during this time, all the staff have taken cuts from their salaries. Managers and people with higher ranks have taken cuts ranging between 12 to 35 percent (%), with its Chief Executive Officer taking the highest cut of 35%. While all the other staff have taken a cut of about 10% on their basic salary.
4. HAVING EARLY RETIREMENT AND RELEASE OPTIONS
In its continuous search to reduce its operational costs, SIA has offered its cabin crew early release or retirement options. Cabin crew members who successfully apply for the scheme will receive benefits and payouts. The trainee crew will not be eligible. Eligible applicants have until August 2020 to apply. Each application will be considered on its merits. The results of the application will be released by mid-September 2020.
Cabin crew members will reap different benefits based on their employment status. For instance, crew members who are still serving their bond as of August 1 will be granted a waiver of any outstanding bond repayment if they successfully apply to leave early. On the other hand, crew members in the last year of their contract as of August 1 who successfully apply to leave early, will reap a pro-rated gratuity without having to complete the current contract.
Experts have said that these various measures will help the SIA Group, but not to the extent that it can avoid eventual job cuts. This is due to the decrease in travel demands and the increase in current manpower. Moreover, a quick recovery is nowhere in sight as the International Air Transport Association stated that it will be until 2024 before the travel demand returns to the last year's level.