Where to get Cheap T-Shirt Printing in Singapore?
Printing T Shirts in Singapore is definitely one tasks that many people have experienced. This is no surprise as t-shirts and apparels are customizable items that is commonly used for CCA t-shirts, events, corporate wear, promotional and many more uses. Many people prefer t-shirts when casually dressed in Singapore. It is a very common perception that t-shirts give a casual look and are very comfortable. T-shirts can serve as perfect giveaways and getting same t-shirts for the whole team is has also become a common trend. T-shirts are becoming more and more common with time. 
T-Shirt Printing in Singapore:
Many people believe that there are not many benefits of ordering customized shirts when there are plenty of prints and designs available in the market. You might not know it yet but there are numerous benefits of buying customized printed tees. Some of these benefits include; 
i. Highlighting the Personal Styling:
One major advantage of opting for a customized t-shirt is that a person can define his/her personal styling. The ready-made shirts and designs are pretty good too but these somehow limit the styling of people ordering a customized shirt which allows people to show their style the way they want. These personal styling can be easily achieved via the silk screen printing process. 
ii. Money Saved:
When buying ready-made t-shirts, often people end up putting the shirts away but in case of the customized shirt, there are no such chances. This is because customizing provides them a way to get rid of designs they don't want and make alterations to existing design. The chances of the money being wasted are negligible in this case. 
iii. Provide a Way of Marketing: 
With the passage of time, the marketers are coming up with new, fresh ideas for marketing. One of the ways you can market your business or brand is through customized t-shirts. You can make your team member wear t-shirts with your company or brand logos printed along with an eye-catching illustration or phrases. This is an easy, simple and cheaper way to market and publicize your brand. Want T-shirts for your team? Or as a giveaway at a corporate event? Or for a competition? The big question is, where do we go to save money to get the best & cheapest t-shirt printing in Singapore?  
At Meowprint, you can get any type of t-shirts printed be that in a small quantity or in a bulk quantity at great prices. They are one of the leading and most reliable T-shirt printing Singapore hub which has a vast variety of shirts to choose from. There are many other options for you to choose from when buying printed t-shirts in Singapore as the t-shirt printing industry has been prevailing in the country. Being the leading provider allows them to provide competitive prices to the market. 
Why Choose Meowprint?
Have you ever googled "T-shirt printing Singapore" and yet find it very frustrating and time-consuming going to different vendors trying to find the best items and prices for your needs? For a start, Meowprint has the largest t shirt printing catalog and this will save you time from browsing different websites altogether. Get what's available in Singapore from Meowprint alone. Below are some of the items they provide. 
General T-shirts:
The general t-shirts category includes; plain cotton round neck t-shirts, plain dri-fit round neck t-shirts, multi-tone dri-fit t-shirts, v-neck t-shirts, raglan-sleeves t-shirts, long-sleeves t-shirts, ringer t-shirts, Muslimah wear, anvil long sleeve hooded tee, tultex blend tee, and anvil camouflage tee. 
Polo Shirts:
Polo shirts are also very popular among the people of Singapore and that is why they provide a various category of these shirts including; plain cotton polo t-shirts, plain dri-fit polo t-shirts, multi-tone polo t-shirts, multi-tone dri-fit polo t-shirts, mandarin collar t-shirts and long-sleeves polo t-shirts. 
Outerwear:
In the category of outwear, Meowprint offers many options to choose from. The options include; hoodies, windbreakers, jackets, sweatshirts, varsity jackets and bomber jackets. 
Singlets:
Following are the types of singlets available ; dri-fit singlets and cotton singlets. 
Workwear:
Shirts, F1 uniforms, work jackets, and vests are all available in the category of workwear. 
Design Lab:
There are many forums and platforms in Singapore from where people can get their customized tees. But with Meowprint, people get a chance to design their own tees. People can use their ideas and artistic skills to design their own t-shirt prints. There is no such thing as choosing from the available designs as the people are given a chance to make their own designs. This way the risk of a specific design being out-of-stock is reduced. This is an amazing service being offered by the most reliable tee shirt printing Singapore hub. 
This service is not offered by any other clothing brand any t-shirt printing hub in Singapore and this is the reason why many people has chosen Meowprint t-shirt printing services. The shirt is your canvas, design the shirts according to your taste and personality, and let no one limit your styling ability. With this platform, they can also then extract the designs you wish to print and incorporate them really quickly. You can even enquire directly via this platform. 
There are many features within the design lab. Some of these features include 
i. Add Text:
This tool is a very helpful tool if you wish to add a little text such as a famous quote, two-liner or a cool tag to your shirts. You can now write anything you wish was on your shirt in whichever font, color or size you want. 
ii. Add Clipart:
This option allows the customers to add images of any available designs and if you wish to get an image of your choice printed on the shirts than you can simply browse and add the desired image. This is a very amazing feature. 
iii. Your Design: 
This is a feature which provides the customer the option to use the shirt as a canvas and show their artistic skills. You can make whatever you like with any colors and designs you want. 
iv. Design Ideas:
With this option, the customers can use any of the available designs from the platform if they cannot think of something cool or sober. 
Transparent Instant Quotes:
They also provide transparent instant price quotes on their website. Unlike any other online retailer in Singapore, they provide this service to help people calculate the amount they are going to spend on their t-shirts and apparels. This saves customers a lot of time by having an estimated price in their budget consideration without even having the hassle to get in touch with 10 different suppliers. By being transparent, they are confident they provide very competitive rates in the market to ensure you get cheap and high quality apparels & prints with no worries. 
Customer Feedback:
Nothing can be more convincing than hearing the review of genuine customers. That is the place where you can actually know the real feedback from the customers. They have been rated five on five stars in customer reviews, a platform powered by Facebook. You can navigate to the reviews webpage of their website and there you can see the long list of positive feedback from the customers. The team practices professionalism and patience with all their customers. 
Recent Projects:
The recent projects being worked upon or already completed are a proof of how reliable this online retailer is. The largest tee shirt printing Singapore catalogue providers are one of the most professional online retailers of Singapore. 
Some of their recent projects include; 
i. Singapore Airlines: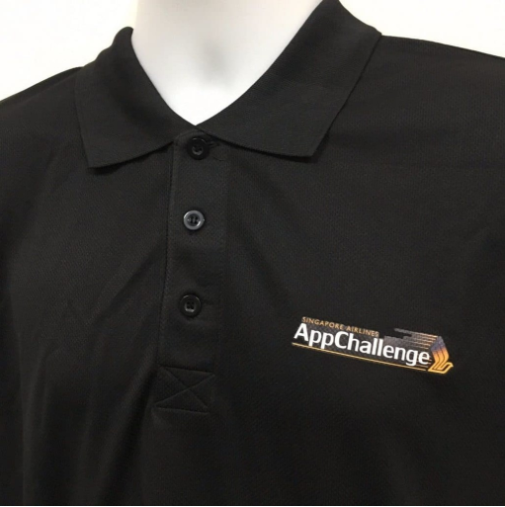 This was a very important project for the company. The logo of the company was to be printed on the shirts. This project was completed on 26th September 2017. 
ii. Google Asia Pacific: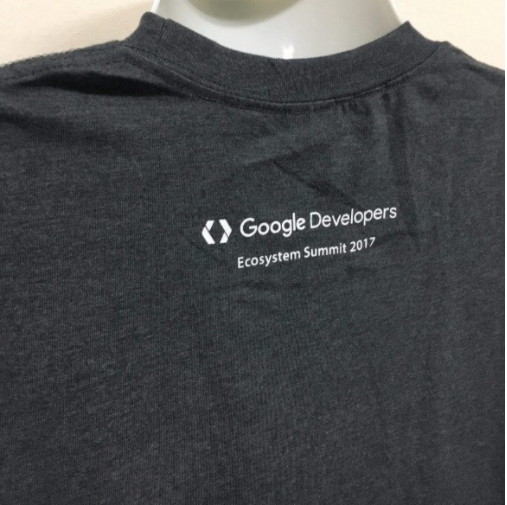 This project is an example of the shirts that are used in the events for the core teams. It is the choice of the customer to provide an already designed logo other than this the customer has an option to design the logo using the design lab. This project was completed on 12th October 2017. 
iii. Roadbull Logistics Pte Ltd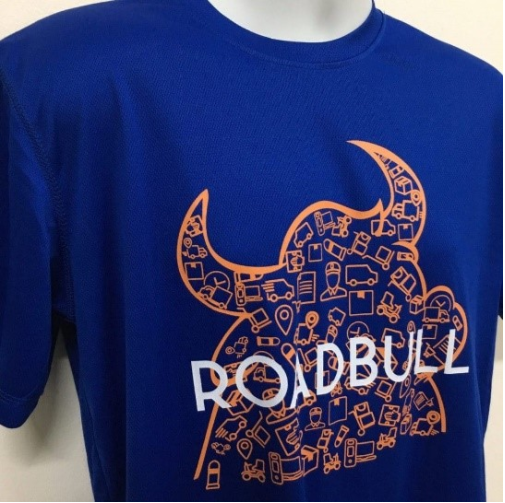 This project was completed on 26th September 2017. We provide shirts with the creative design of a bull and vehicles combined. 
There are many other projects on which they are currently working. The team tries their best not to delay any orders to ensure that the customers do not have to go through any inconvenience. 
Conclusion:
These are the top-most reasons why one should choose Meowprint as their t-shirt printing shop stop. Not only do they provide cheap t-shirt printing to help you save money, many of the attributes being practiced here cannot be found in many other online retailers. Once you order from here and try out their service, you will know why they are the largest and the most trusted tee shirt printing online retailer in Singapore. The team practices exceptional business ethics attributes such as professionalism and dedication.