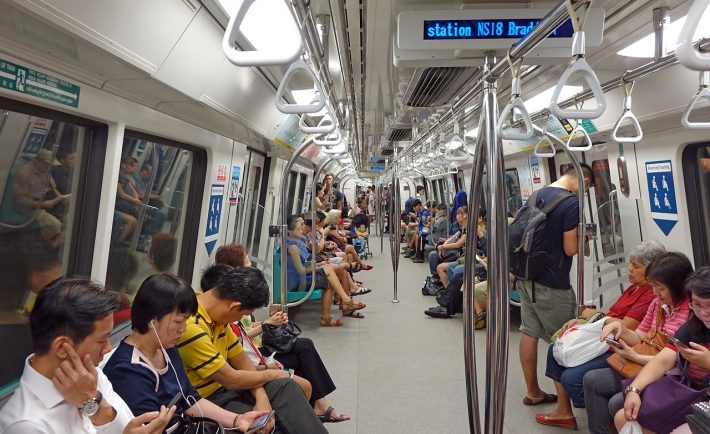 Image Credits: pixabay.com
Getting around Singapore can either be a breeze or a storm. It is up to you to weigh your options. Nonetheless, you may use this guide to travel from one place to another without a personal vehicle.
PLAN YOUR TRIP AHEAD
To budget your transportation expenses, you may plan your trip ahead of time. You can use fare calculators to complete the task. With an extensive collection of MRT lines and bus services, you may not be able to memorize each route or fare.
Know the most affordable way to get to your destination by checking GoThere.sg. You may also download the lite version of the app for free or plan your route the latest MRT map.
DO NOT TAP OUT
There will be days when you cannot hold your pee any longer! Not to mention, there will be times when nature calls at the worst places.
If you find yourself within the CBD area, simply alight at Bugis station and use the toilet within its gantry area. This will save you money without having to tap out. As this toilet is meant for the people who need it most (e.g., PWDs), please exercise courtesy.
CHOOSE YOUR CABIN WISELY
All our movements inside the train station are fueled by time. There are times when you have to settle with the cabin in front of you. Otherwise, the door will shut! Then, you have to endure the distance from your cabin to the escalator.
When you have time to spare, choose your cabin wisely. Avoid the mini "pilgrimage" by entering the cabin that opens directly to the escalator at your exit. A nifty app called Singapore MRT Lah 2.0 may help you. This app lists the quickest routes out of the train station. See for yourself!
ENJOY FREE WIRELESS CONNECTIVITY
Commuting can be boring for some. Thus, these people may turn to their phones for entertainment. Spiraled into the online abyss, you may encounter some ads. You do not know how much data a video ad can consume! So, reduce your mobile data consumption by tapping into areas that offer free WiFi spots.
Simply download the Wireless@SG app via the App Store or Google Play. Register to enjoy free wireless connectivity at a variety of stations.