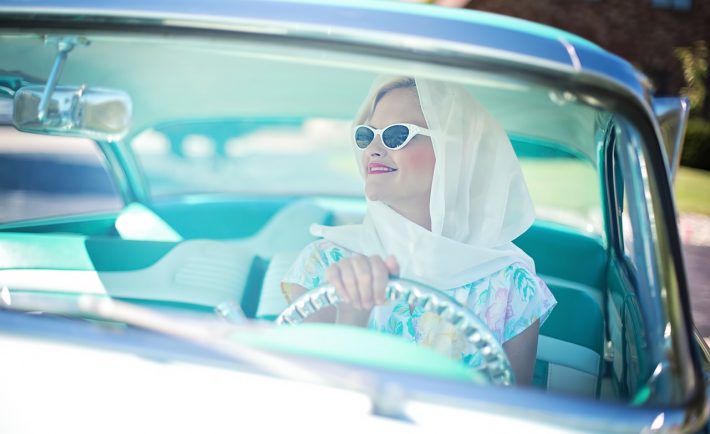 Image Credits: pixabay.com
1. DASHBOARD CAMERAS
UNIQUE SELLING POINT: A dashboard camera has the ability to record any unforeseen events.
PRODUCT PRICE RANGE: Quality dashboard cameras can cost you hundreds of dollars. However, the cheapest one I saw was S$10 in Lazada.
The dashboard camera, better known as dash cam, is an on-board camera that continuously records the view of the vehicle's exterior or interior. It can be attached in many spots including on the dashboard or on the windshield. Due to its suction cup or adhesive mount, dash cams are movable. Find a spot that will not obstruct your view while you drive.
Dash cams are useful for a variety of reasons. Firstly, it allows you to keep track of the exact location of your vehicle and the route it has taken. Secondly, it is your first line of defense when claiming insurance. It can record suspicious activities while you are parking or driving. Imagine capturing a video of a perpetrator vandalizing your car in the mall's parking lot! A newbie driver will surely benefit from this feature.
2. PARKING SENSORS
UNIQUE SELLING POINT: Parking sensors covers your blind spots by detecting the obstacles while you park.
PRODUCT PRICE RANGE: The company Singtech produces parking sensors that go for as low as S$15 and as high as S$90. Each product has its own special features.
I have to admit! As a novice driver, parking is the area that I lack strength on. It is challenging for me to measure the approximate distances of each stationary car without having the help of a guide or a sensor. I am referring to the trusty parking sensors. These are proximity sensors for road vehicles, which are designed to alert its drivers of the obstacles ahead.
Whether you are choosing an electromagnetic or an ultrasonic device, a parking sensor is one of the optional car accessories that you must consider. You see, even veteran drivers have a lapse in judgement in difficult parking spaces. Having an SUV fit through a narrow space through parallel parking is another challenge! I cannot stress how large cars can benefit from installing said sensors. Preventing an accident or two can make your life easier.
3. BLUETOOTH CAR KIT
UNIQUE SELLING POINT: Bluetooth car kits provide a wireless mode of communication and entertainment throughout your journey.
PRODUCT PRICE RANGE: Bluetooth car kits are sold as low as S$8 at Lazada. While, premium quality devices are sold for S$80 and above.
The recent amendments in the Road Traffic Act entail a wider scope of restrictions on the usage of mobile devices while driving. Any driver caught holding hand-held equipment can be found guilty of committing an offense. The market has thought of a solution to combat this. Said solution is by using a hands-free connection such as Bluetooth.
With modern technology, Bluetooth provides a standard for wireless communication. It allows its users to talk while on the move without having to hold a physical equipment. This feature is worth investing on especially if you are fond of navigating through the city while listening to music or while answering important phone calls.
As I search the web for credible and affordable Bluetooth car kits, I found the brands Kinivo and Jabra. Kinivo (available in Amazon for US$35.99 or about S$50) gets power from the car's cigarette lighter and connects to your radio through an auxiliary jack. It allows you to manage your playlist and acts as a speakerphone during calls. Thanks to its built-in microphone!
Let us move on to the user-friendly Jabra Drive. Jabra Drive's voice-guided instructions tell you how to connect to your mobile phone. This Bluetooth car kit allows you to use the dedicated control buttons to answer calls. Furthermore, it lets you play your tunes too. It retails for a whopping S$98!
Sometimes, a car's extra features depend on the individual's preferences. Are there any car accessory that we missed? Let us know in the comment section below.