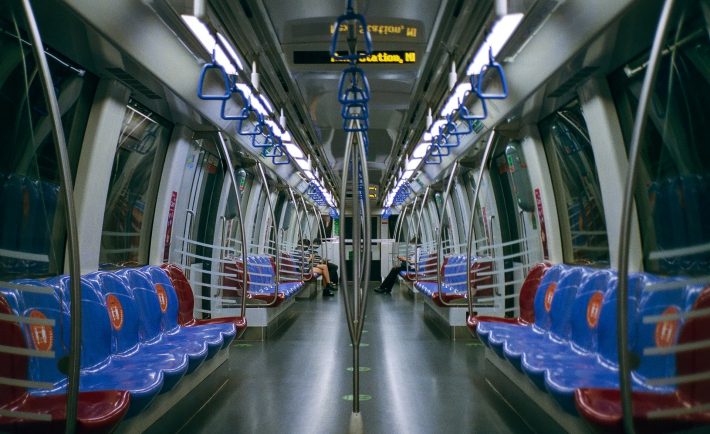 Image Credits: unsplash.com
On January 18, the construction of the Cross Island Line (CRL) Phase 1 began. It is the country's eighth MRT line. The interchanges for Phases 1 and 2 will include Hougang on the North-East Line, Ang Mo Kio on the North-South Line, Bright Hill on the Thomson-East Coast Line, Pasir Ris and Clementi on the East-West Line, and King Albert Park on the Downtown Line. The details for Phase 3 of the CRL will be released later.
According to Land Transport Authority, CRL sets a record as the longest fully underground line.
"Our eighth MRT line, the Cross Island Line will be our longest fully underground line at more than 50 kilometers long. It will serve existing and future developments in the eastern, western, and north-eastern corridors, connecting major hubs such as Jurong Lake District, Punggol Digital District and Changi region.

When operational, it will have the highest number of interchange stations, with almost half the stations on the line being linked to existing rail stations. This means more alternative travel routes to get to your destination."
The 29-kilometre-long Phase 1 of the CRL will include 12 stations from Aviation Park to Bright Hill. This will be beneficial for the residential and industrial areas such as Tampines, Pasir Ris, Defu, Hougang, Serangoon North, and Ang Mo Kio. It is estimated that more than 100,000 households will be served from Phase 1 of CRL. Furthermore, common recreational spaces such as Changi Beach Park and Bishan-Ang Mo Kio Park will become accessible through public transportation. Construction for Phase 1 of CRL is targeted to be completed by 2030.
The second phase is approximately 15 kilometers and comprises six underground stations such as Turf City, King Albert Park, Maju, Clementi, West Coast, and Jurong Lake District. The Environmental Impact Study for Phase 2 of CRL has been completed and reports are made available.
The construction works for CRL – Punggol Extension are expected to start by the end of 2022 and targeted to be completed by 2032.
Transport Minister S Iswaran highlights that this massive project is not without its challenges as its construction will "test the professional mettle of our engineers and all our partners".
He added: "That means having a tunnel that goes through a wide variety of soil conditions at different stretches, ranging from soft marine clay to extremely hard rock." Special machines and added precautions will be needed to ensure the safety of the workers and the stability of the ground.
Rail expansion is a key thrust in Singapore's comprehensive effort to enhance its transport system – from the first to the last mile, said the transport minister. The CRL is set to improve the lives of its residents and workers nearby. It also gives people access to the beautiful attractions that they offer.
Let's see what CRL offers in the year 2030!