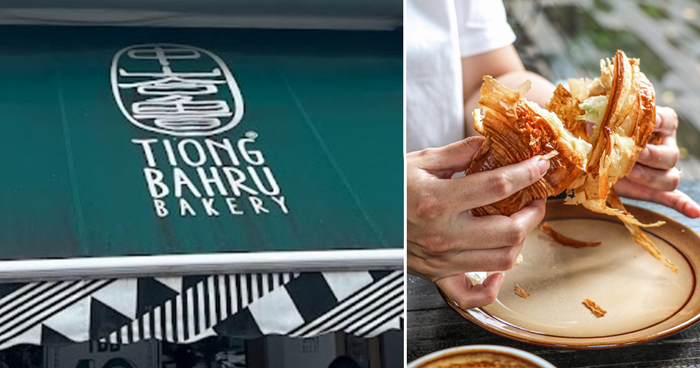 Photo: Tiong Bahru Bakery
Tiong Bahru Bakery will be giving away free croissants with the purchase of any beverage on April 1st, 2023.
Known for their delicious and flaky croissants, customers can enjoy a week's worth of croissants for free with order of any beverage.
That's right, you read that correctly – 7 free croissants!
Tiong Bahru Bakery has posted a teaser on Facebook on March, 16.
This promotion is a great way to start your day, whether you're a regular at Tiong Bahru Bakery or you're just discovering it for the first time. And with a wide selection of beverages to choose from, there's something for everyone. From the classic latte to the refreshing iced tea, Tiong Bahru Bakery has a beverage that will perfectly complement your free croissant. And if you're feeling adventurous, why not try one of their specialty drinks, like the Turmeric Latte or The Great C.
But hurry, this offer is only valid on April 1st, 2023, and only while supplies last. So mark your calendars and head to Tiong Bahru Bakery early to get your hands on a delicious, freshly baked croissant.
Customers can redeem up to two croissants a day at each store for the month of April!
Click here to locate the nearest bakery.