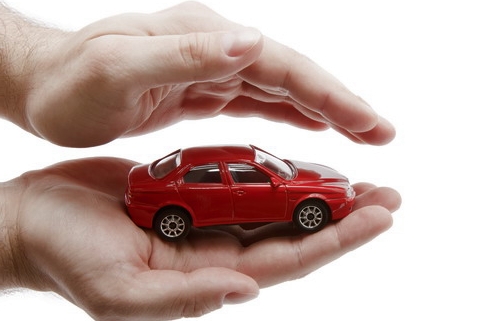 (Image credit: insurancedirectorium.com)
Having insurance on your car or truck is a smart idea for numerous reasons, not just because it is usually required but also to give you the peace of mind you deserve when something happens to your vehicle. After all, an accident can happen at any time and if your auto insurance isn't current, you might have to pay for all of those repairs yourself. Regardless of your income, this is a huge burden for most people, especially when you consider what most car repairs cost these days. This is but one of the reasons why having car insurance on your vehicle is a must and below are a few other reasons as well.
It Is Often Required
Car insurance is often required by law, with each location being a little different regarding what you'd be responsible for if you are involved in an accident that is determined to be your fault. This is an important fact to consider because if this type of insurance is required and you aren't covered, you'll not only be required to pay for the costs of all of the repairs but you could also get fined because you didn't have insurance in the first place. It is especially troublesome because let's face it, car repairs can cost up to ten-thousand dollars in some cases.
It Can Help Protect Your Investment
The right type of auto insurance will help you keep your car well-maintained, and this is important since your vehicle can be one of the biggest investments you make. Especially if you own an expensive vehicle, you'll want to make sure it stays in great shape year after year, and if you get into an accident without the right type of car insurance, or not enough car insurance, you may not be able to afford to get all of the work done that's necessary for your car to look good. Of course, taking good care of your vehicle is about more than it looking good – it has to run right as well, and an insurance company will help make that happen whenever an accident occurs.
It Saves You a Lot of Money Over Time
Everyone thinks that car insurance is expensive and even though it can be a bit pricey depending on the circumstances, just one accident can make that amount of money seem insignificant. The longer you have car insurance, the more money it saves you. While it's true that you can take your chances by not paying for this type of insurance and think that you're saving money, you could easily be paying way more money than just the amount you've paid for car insurance up to that point when you have an accident while driving your car. Through the years, having up-to-date car insurance can save you a lot of money indeed.
Protection Against Mother Nature
Of course, car accidents aren't the only reason to always keep your car insurance up to date. Mother Nature can also wreak havoc on your vehicle with hurricanes, earthquakes, mudslides, and all other natural disasters that can cause huge damages to your vehicle. Even if you never get into an accident, the elements can cause very expensive damages from falling limbs, heavy winds and rain, and flying debris that could come crashing into your vehicle at any time. Without insurance, this can damage your budget but you won't have to worry about any of this with the right type of auto insurance.
You Can Enjoy Some Legal Protection
Even if the accident is deemed to be truly no one's fault, this doesn't mean that someone on the other side won't try and sue you. This is where your insurance company can be a big help. If you get sued, the insurance company's legal department will jump into action and help you every step of the way, fighting for you so that you always have someone by your side. Being sued can be very nerve-wracking for the average person but insurance companies have legal representatives who go to bat for you so that your side is represented from beginning to end, providing you with the peace of mind in these circumstances so that you're much more likely to be successful in the end.