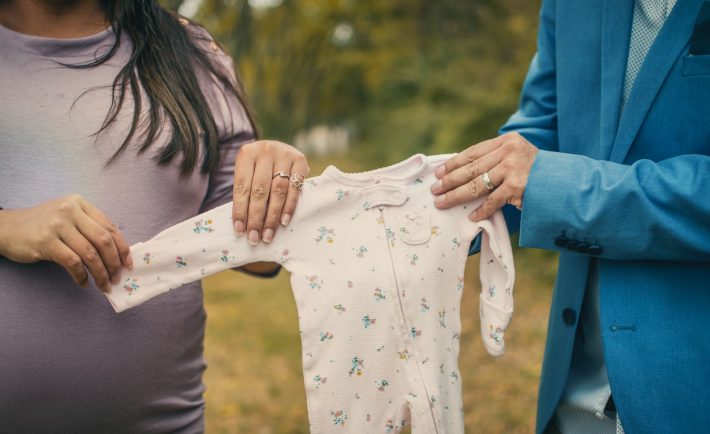 Managing family finances is an essential skill for young couples to master, especially those who are pregnant and parents for the first time. In fact, financial management not only affects the spousal relationship, but also directly affects the future of the children.
1. Splurging on Children's Activities
Parents are often thrilled when their children find an activity that they both love and excel in. However, don't make the mistake of letting your child's newfound interest turn into your personal identity. While you may relish the role of hockey dad or dance mom, don't put yourself on financially unstable ground to support your child's endeavors. It's one thing to spend thousands of dollars on your kids' activities, but when you make a late credit card payment because of it or you carry a balance, you can be hit with additional thousands of dollars in interest.
2. Not Creating a New-Baby Budget
One of the most dangerous financial traps parents-to-be can fall into is underestimating the costs of having a baby. That includes the costs incurred before the birth, such as doctor visits and new-baby gear, the costs of the birth and delivery itself, and the expenses that come after, like diapers and baby essentials.
3.Lack of Agreement on Spending Habits and Plans
If a couple does not agree on spending habits and plans, one will always feel "upset" and "frustrated" with the other's spending. You also can't save money if your husband is always spending beyond his means. Therefore, the first thing to do is that you two need to agree on your expenses and the family's savings funds. For example, if you plan to have children, you need to plan an emergency fund specifically set up for them, such as a life insurance package that will accompany your children from the womb to adulthood.
4.Buying Everything New
For some of you, it's hard to imagine putting your pure, precious newborn into a hand-me-down stroller. But by the time that infant is a few months or years old, you may be kicking yourself for buying new gear.
"I definitely started out buying everything brand-new that I needed," says Suzanne Brown, author of Mompowerment and a mom of two from Austin, Texas. "Over time I realized I could have borrowed some of the items, like a bouncer or a bathtub to bathe baby, or bought them second-hand. I wish I had started that approach earlier because many items you buy for age 2 and under are used very little."
5.Thinking You Need Every Baby-related Gadget
Just because a baby item exists doesn't mean you need it. When you see other parents' gear, it can be tempting to get your baby the same developmental toy or play mat.
However, your kid really won't know what they're missing. While baby blogs and parenting sites may sing the proverbial praises of having a jumper, a play gym, and so on, most little ones are happy chilling on a blanket outdoors or on your living room rug. Save your funds for the toddler years.
6. Failure to Educate Your Children About the Value of Money
Children need to know about the value of money and how to save money from an early age. Depending on your child's age, you can turn this into a fun game, so that he/she can understand and form the following ideas: Why do I have to save money? How can I save money?
7. Forgoing Available Tax Breaks
Having a child can offer some advantages at tax time for parents who are eligible to claim certain tax credits or deductions. Some of the tax benefits available to new parents include:
If you are a parent, you may be eligible to claim the Parenthood Tax Rebate of $5,000 for your first child, $10,000 for your second child, and $20,000 for your third and subsequent child. The child must be a Singapore Citizen at the time of birth or within 12 months thereafter.
Parents with Singapore Citizen children enrolled in licensed childcare centres can receive a Basic Subsidy of up to $600 per month for full-day infant care, and up to $300 per month for full-day childcare.