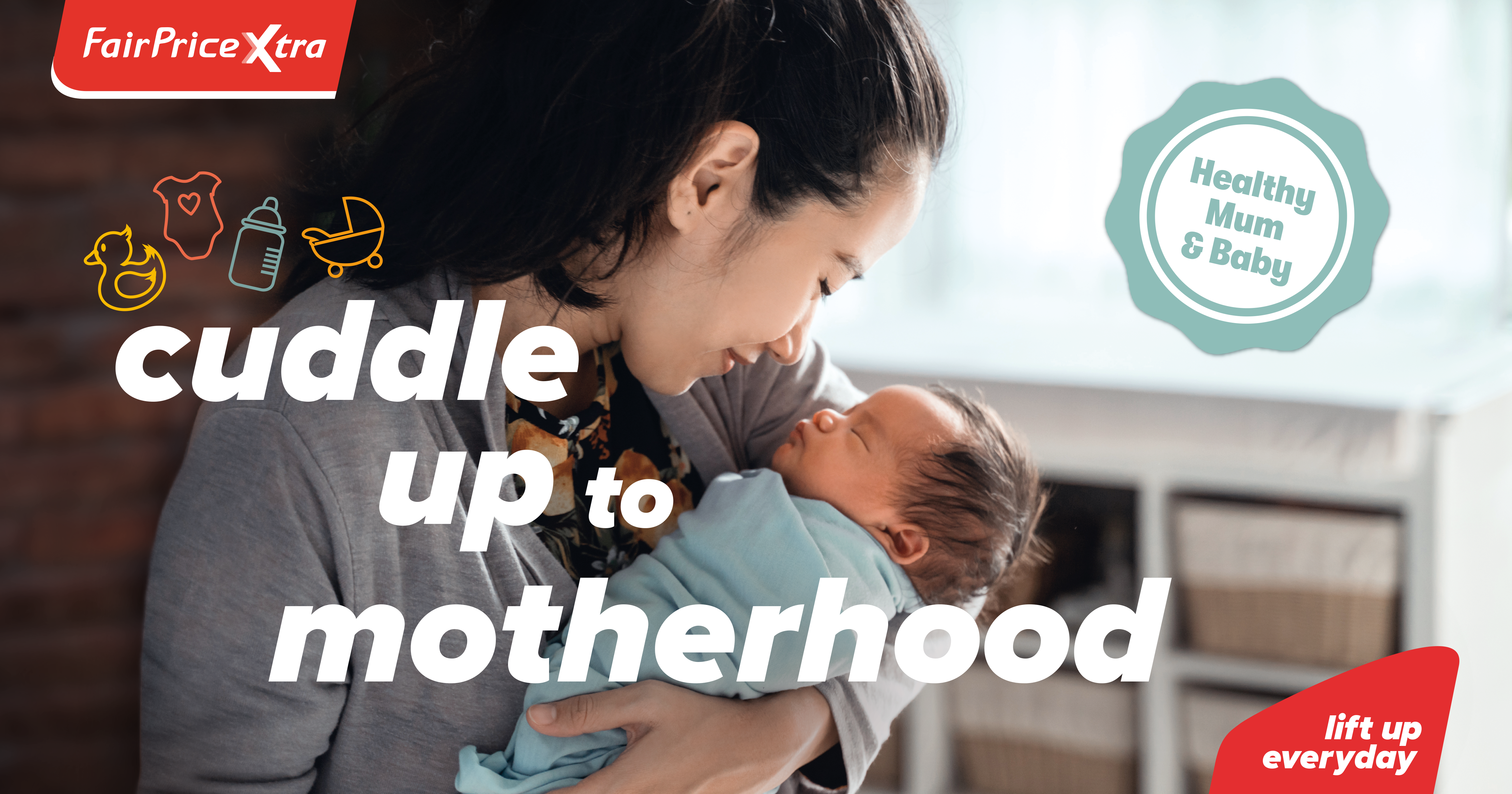 Motherhood is never an easy feat. However, when parenthood comes knocking at the door, it can sometimes be a blessing to answer it. Whether you're expecting a child, a new parent with a newborn, or a seasoned mother with young kids, the journey can be challenging emotionally, physically, and financially.
FairPrice knows this too well, and thus they are here to support mothers like you trying to provide the best for your growing children. From newborns to toddlers, you can expect a wide range of baby product selection at FairPrice Xtra for your everyday needs.
In fact, we're not just talking about diapers and formula milk. You can find sterilisers, milk bottles, bottle warmers, strollers, cribs, baby cushions, potties, and many more! Take advantage of the ongoing FairPrice Xtra Mum & Baby Fair till 7 April to stock up on your baby essentials. There are exclusive gifts worth up to $79.80 and gift vouchers tagged to specific brands when you shop at FairPrice Xtra.
While buying online can be convenient, receiving defective goods and seeking replacement may be tedious. As such, it's better to head to the physical stores to check on the product personally. You may also approach any on-duty staff to test the equipment before purchasing. Selected stores are open 24/7 for you to walk-in any time to get your baby essentials.
We will now spotlight some promotional items worth buying, so stay on this page if you want to know what's on sale. Hence, read on!
Diaper discounts you can't overlook
1. MamyPoko Air Fit Range
Usual Price: 3 for $77.85
Now: 3 for $59.95
As its name suggests, MamyPoko's Air Fit Range comfortably fits your baby's bottom, following their body's contour. At the same time, there's 50% less pressure around their tummy, so your dear tot can move around without restrictions. MamyPoko Air Fit Range is ranked as the top choice of diapers for mothers in Japan, and it's not hard to understand why.
If you're planning to try out the series, you will be glad to know that FairPrice Xtra's Mum & Baby Fair will offer you extra cashback on top of its existing discount. Get an exclusive $5 FairPrice gift voucher when you purchase 2 packs of MamyPoko Air Fit Newborn & Small size. Or buy up to $118 and above on Air Fit M, L or XL size to receive a $10 FairPrice gift voucher.
2. Huggies Platinum Naturemade Diapers
Huggies Platinum Naturemade Newborn
Usual Price: 2 for $42
Now: 2 for $31.25
Huggies Platinum Naturemade Diapers / Pants (M – XL)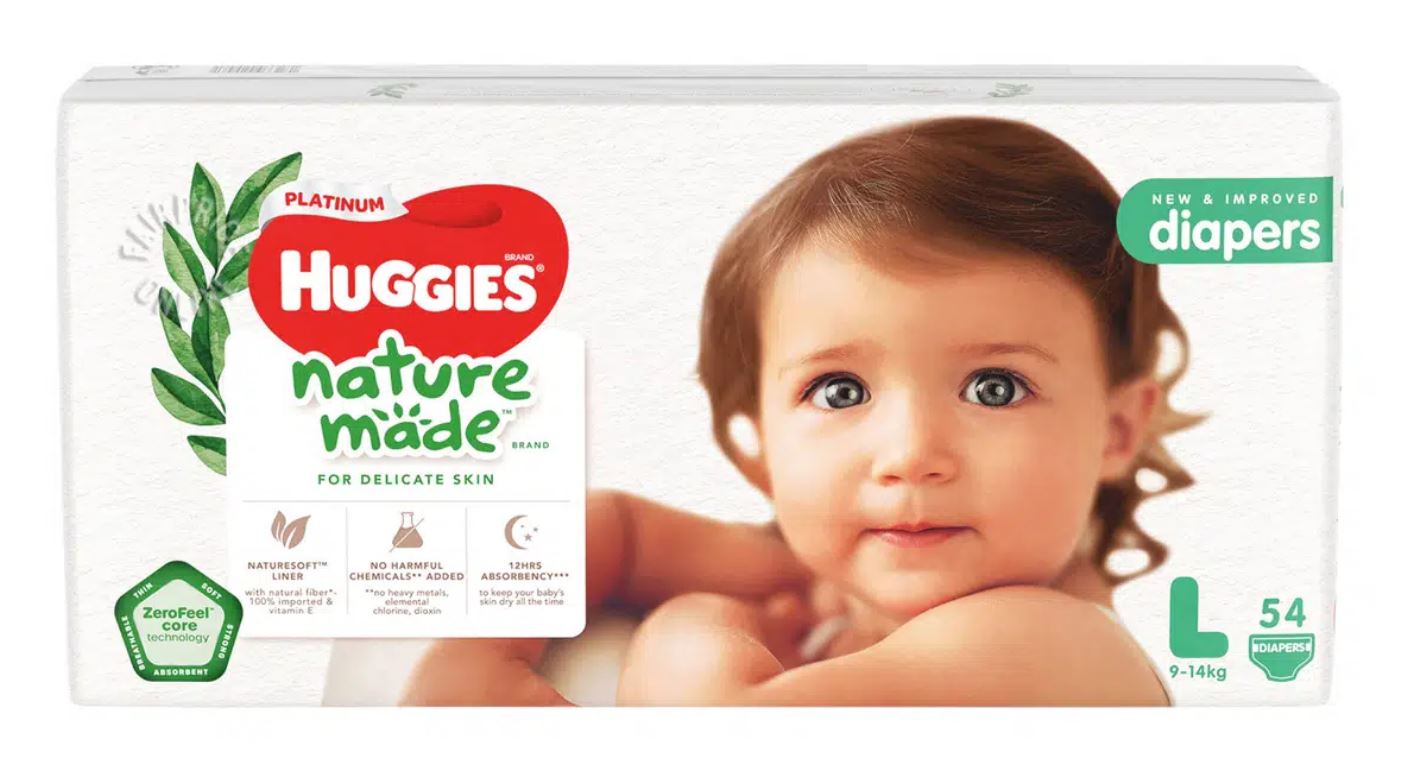 Usual Price: 3 for $80.85
Now: 3 for $59.45
Your baby's delicate skin deserves the best, and that's why you should consider Huggies' Platinum Naturemade diaper series. It's lined with European-imported natural fibre with a touch of wheat germ oil filled with vitamin E to soothe and nourish. The ZeroFeel™ Technology with 12-hour absorbency will ensure that your baby gets to move as they wish without the fear of leakage. Remember to redeem your $10 FairPrice gift voucher if you clock a minimum spend of $80 on Huggies products.
3. Pampers Premium Care Range (Tapes: M52s / L42s; Pants: M48s / L38s / XL36s)
Usual Price: 3 for $82.50
Now: 3 for $56.95
Pampers Premium Care Range is as premier as it sounds. Mums and dads can be assured of their top quality to protect their sweethearts from uncomfortable diaper rash. This is all thanks to its silky soft wrap that will leave your child's skin refined and smooth.
Depending on your kid's motor skills and activeness, you can switch between tape diapers or pants. If you're unsure which one's a good fit, take advantage of the ongoing promotion to bag home the two different types to try. Enjoy an extra $10 off with a minimum spend of $60 on Pampers products and check out the promotion coupon in-stores.
Needful nutrition for your kids
4. Grow Milk Formula & Packets
 Grow Preschool Stage 4 / School Stage 5 Milk Formula (1.8kg)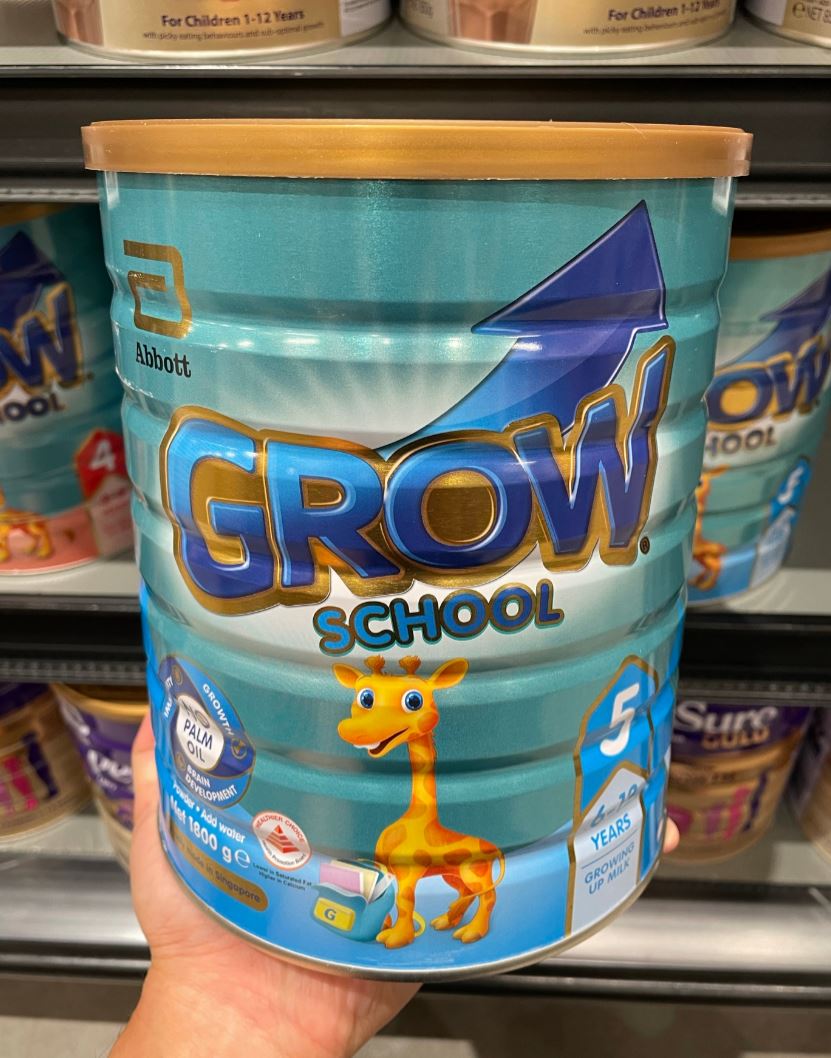 Usual Price: $61.20 – $65.50 per tin
Now: $57.70 – $62 per tin
Grow Ready-to-Drink Packet Milk (4s x 180ml)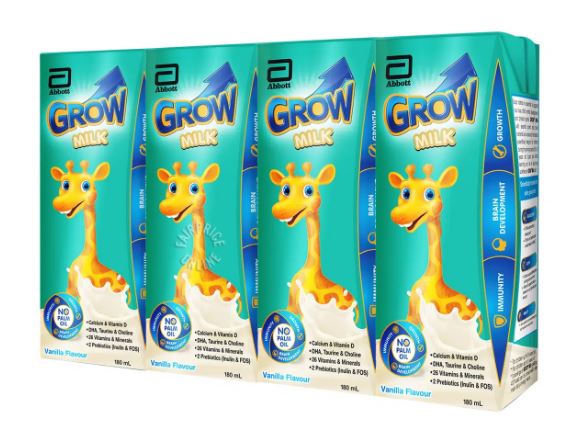 Usual Price: 2 for $10.60
Now: 2 for $6.90
Parents with preschool- and primary school-going children, we've not forgotten about you! FairPrice Xtra's Mum & Baby Fair wants to lessen your financial load on milk formulas and packets now that you've been doing it for a few years. Proudly made on our sunny island, Grow's products are about helping your child grow with immunity and brain development. Get a FREE lunch box by purchasing a tin of 1.8kg Grow Milk Formula or 4 packs of Ready-to-Drink Packet Milk.
5. Friso Gold Growing Up Milk Formula (Stage 3 & 4)
900g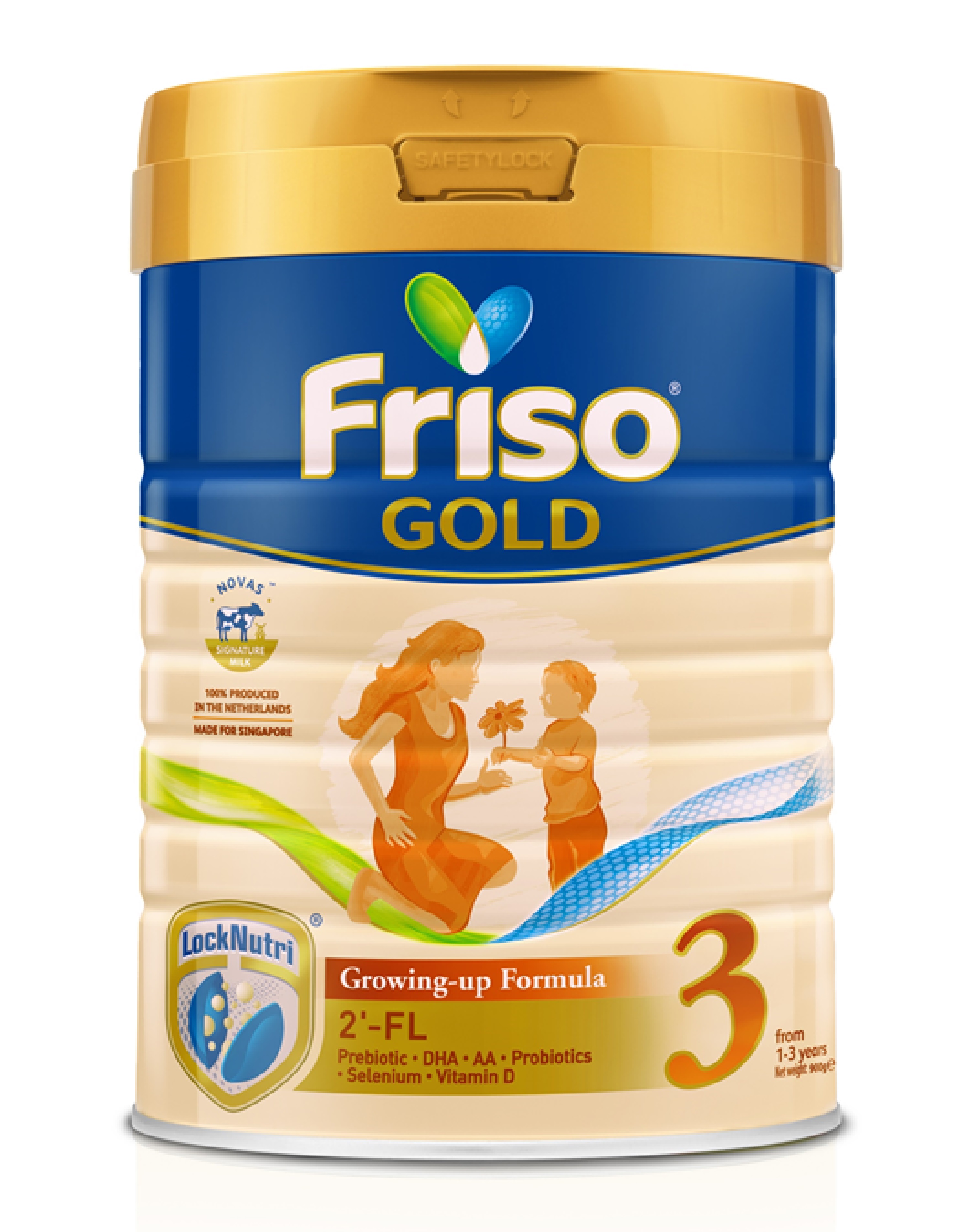 Usual Price: $39.50 – $45 per tin
Now: $37.50 – $42 per tin
1.8kg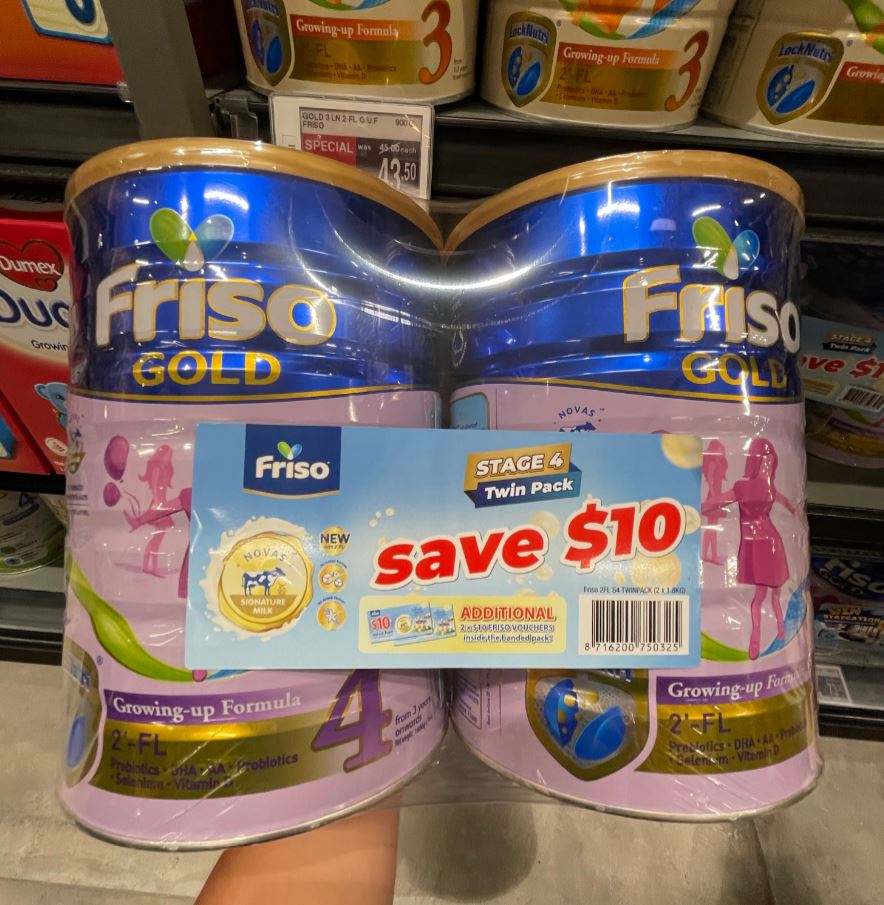 Usual Price: $139 – $156 per twin pack
Now: $125 – $140 per twin pack
Foundations are essential, and that's why the team behind Friso Gold uses directly farmed fresh NOVAS Signature Milk to craft their milk formula. By utilising LockNutri™ Technology, Friso's Holland dairy science experts retain milk protein structure in its most natural form, so your child can find it easy to digest. No sucrose and flavourings are added. Instead, it is formulated with only vital nutrients like prebiotic, probiotics, DHA, nucleotides, vitamin D, and selenium.
6. Enfagrow A+ Toddler / Children Milk Powder Formula (Stage 3, 4 & 5, 1.8kg)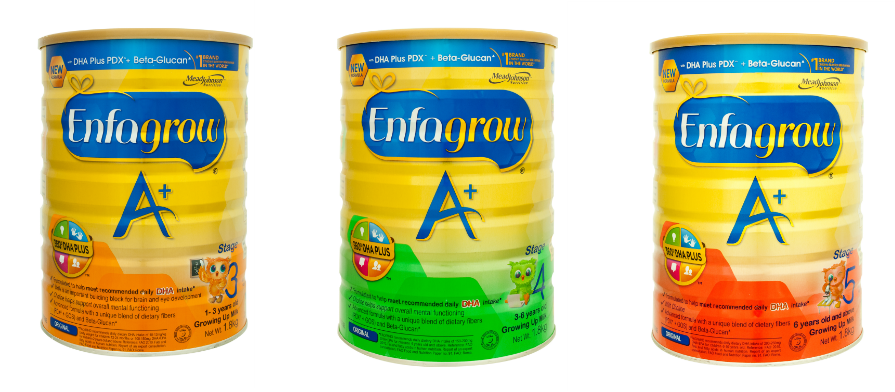 Usual Price: $71.95 – $85.65 per tin
Now: Buy 2 x 1.8kg and get $7 off
To round us up our list of nutritious milk formulas for kids, we have the Enfagrow A+ Milk Powder Formula. Stage 3 is suitable for little ones aged 1 to 3, while Stage 4 is fit for kids from 3 to 6 years old. If you have children aged 6 and above, go for the Enfagrow A+ Stage 5 instead. The milk formula is imported from the Netherlands and contains DHA for healthy eye and brain development. It also contains zinc and iron to strengthen your child's immunity levels.
Bargains on baby bath products
7. Aveeno Baby Wash & Shampoo (3s x 354ml)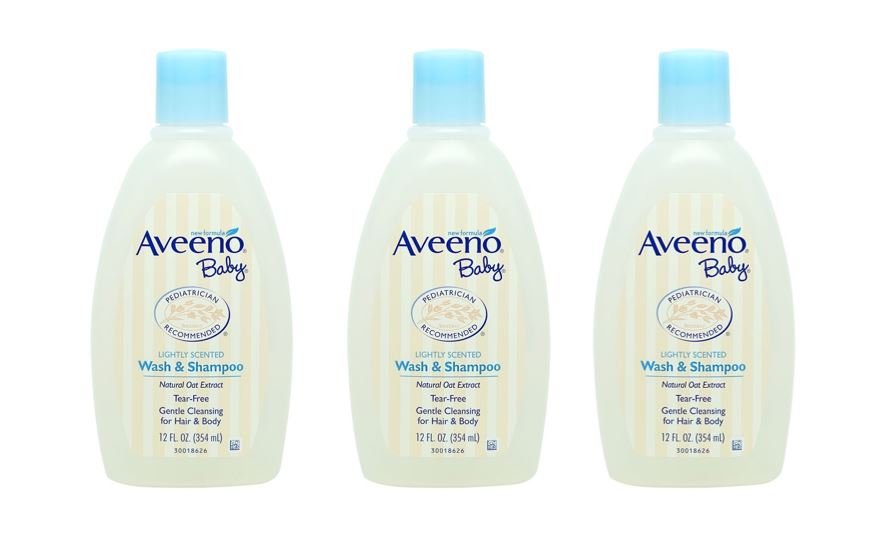 Usual Price: $34.90 per bundle
Now: $29.95 per bundle
Aveeno Baby Wash & Shampoo is a paediatrician-recommended product from Canada. It is lightly scented and comes with natural oat extract to soothe and nourish your baby's delicate skin. Parents with little kids that have sensitive skin will find this product a lifesaver because it cleanses fresh without over-drying. It also contains no eye-irritating substances, paraben, and phthalates.
8. Cetaphil Baby Products
Cetaphil Baby Body Wash – Moisturising 230ml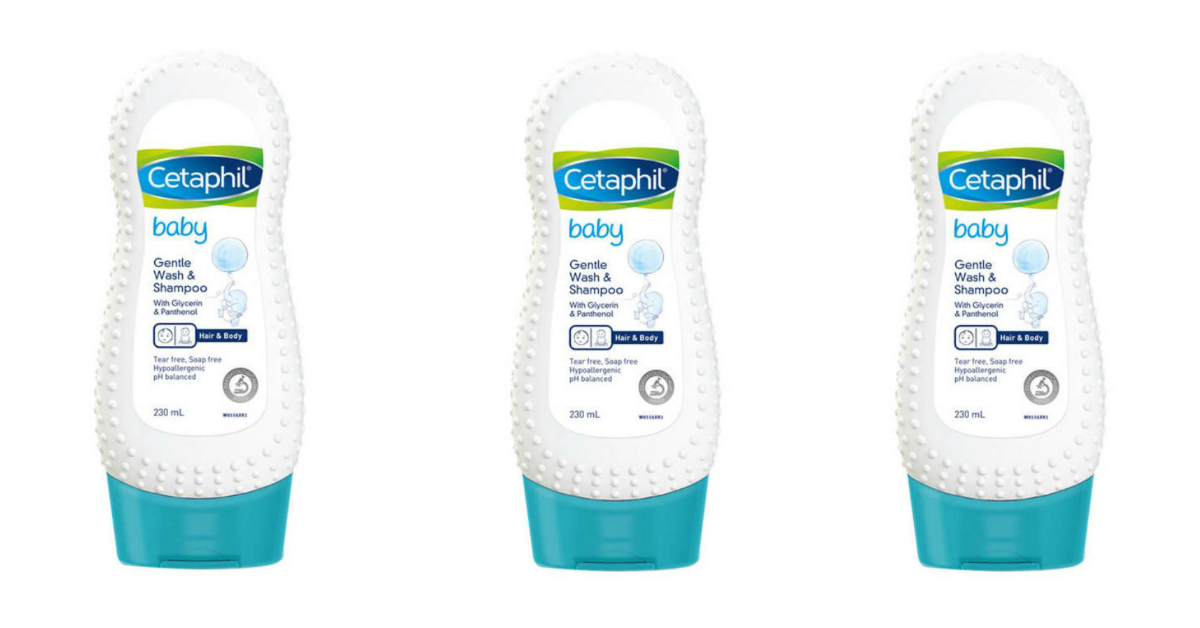 Special Bundle Pack 3 x 230ml
Now: $27.90
Cetaphil is one of the top dermatological skincare brands in Singapore, thanks to its gentle cleansing products for all skin types. If your child happens to suffer from sensitive skin, the Cetaphil Baby product range can assist in tackling dry skin woes. Cetaphil Baby Wash & Shampoo is a 2-in-1 shampoo and body wash which is enriched with glycerin and panthenol. It helps to nourish without drying or damaging your baby's delicate skin.
FairPrice Xtra will also be giving out FREE baby milestone cards (worth $15.90) with a minimum spend of just $50 on Cetaphil baby products to sweeten up this deal. Here's a look at your meaningful freebie:
Up to 31% off Philips Avent products
9. Philips Avent Electric Bottle Warmer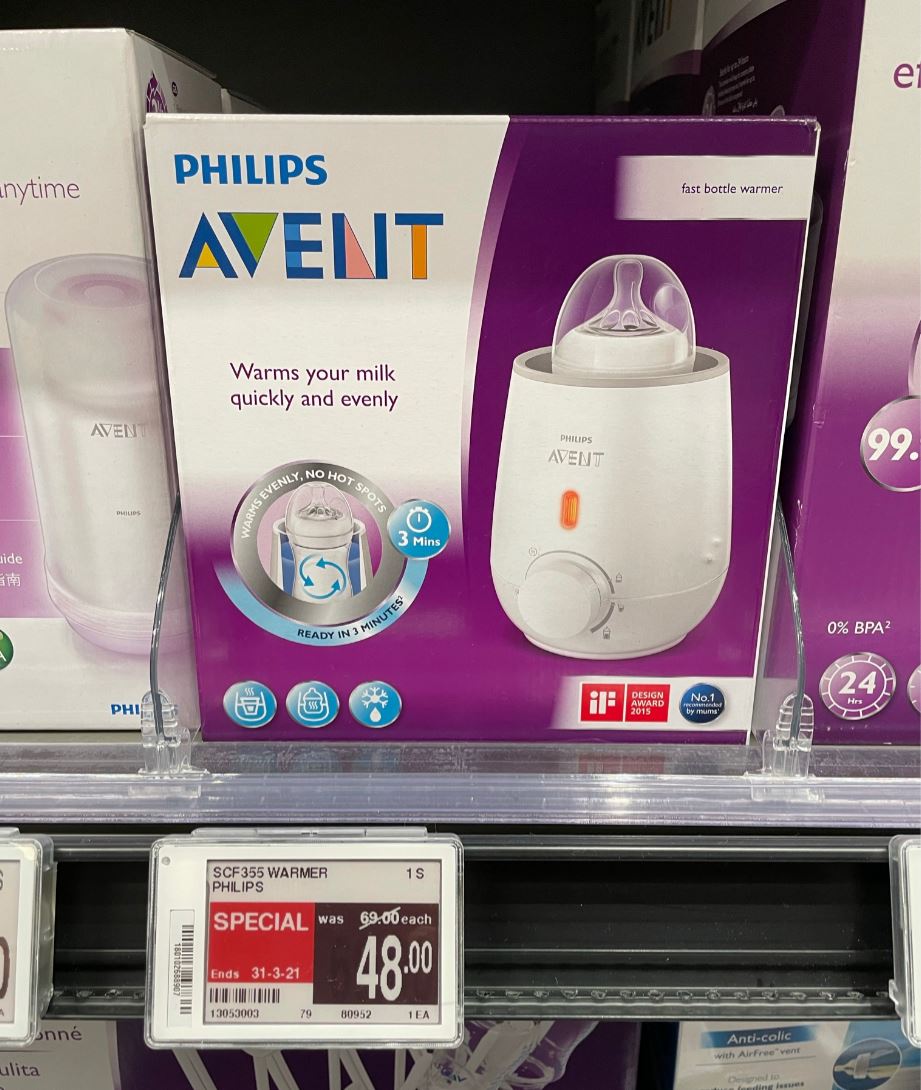 Usual Price: $69
Now: $48
Busy mums, this Philips Avent Electric Bottle Warmer is made specially with you in mind. Within just minutes, you can defrost and prepare nicely warmed foods for your precious little one. The bottle warmer manages the temperature automatically for you so you can leave it to work on its own while you get ready for work or spend more quality time with your baby. With this item at home, there will be no more overheating on both milk and baby food. Let the intelligent temperature control impress you!
10. Philips Avent Newborn Baby Natural Bottles Starter Set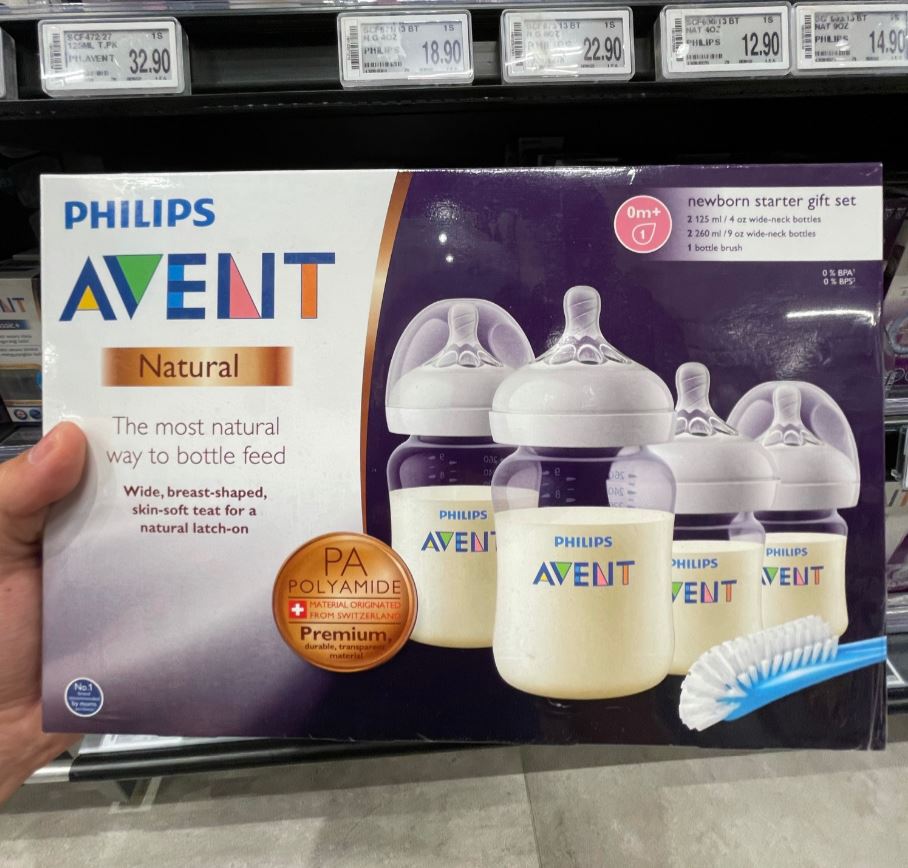 Usual Price: $59
Now: $40.90
Since you're planning to get the above electric bottle warmer, why not invest in the Philips Avent Natural Baby Milk Bottles too? This great value starter set has a range of sizes with soft and wide breast-shaped teats for babies to latch on naturally. For just $40.90, you get 2 x 4oz/125ml bottles, 2 x 9oz/260ml bottles, 1 x soother, and 1 x bottle brush. The advanced anti-colic system with an innovative twin valve will minimise baby discomfort. Best of all, it's easy to use and a breeze to clean.
More savings with Lucky Baby merchandises
11. Lucky Baby AllerFree™ 3-in-1 UV Steriliser
Usual Price: $239
Now: $199
Lucky Baby's AllerFree™ 3-in-1 UV Steriliser doesn't just help with sterilising. It also acts as a dryer and storage space, so you get the best bang for your buck. Using superb low-temperature technology and dual UV lamps, this easy-to-use product will dry and sterilise your baby bottles, pacifiers, and more within 30 minutes. It's capable of eliminating up to 99.9% of harmful bacteria without using steam or hot water. Wave goodbye to mildew or odd smells and say hello to better disinfection.
Can't seem to make up your mind? What if we tell you that you will get a FREE Grandioz™ Baby Food & Bottle Warmer and a FREE Simplee™ Anti-Wind Manual Breast Pump and Bottle Set (total worth of $79.80) just by purchasing the steriliser mentioned above?
FREE Grandioz™ Baby Food & Bottle Warmer
The Grandioz™ Baby Food & Bottle Warmer is an innovative, lightweight dual function warmer. Use it to heat baby food and milk bottles to an ideal warmness, fuss-free! With the unique PCB control, milk is kept at a suitable drinking temperature for your little one. It comes with an in-built alarm buzzer to alert you when food is warmed and ready to serve. The light indicator at the bottom will also reveal the heating status just in case you missed the timer.
FREE Simplee™ Anti-Wind Manual Breast Pump and Bottle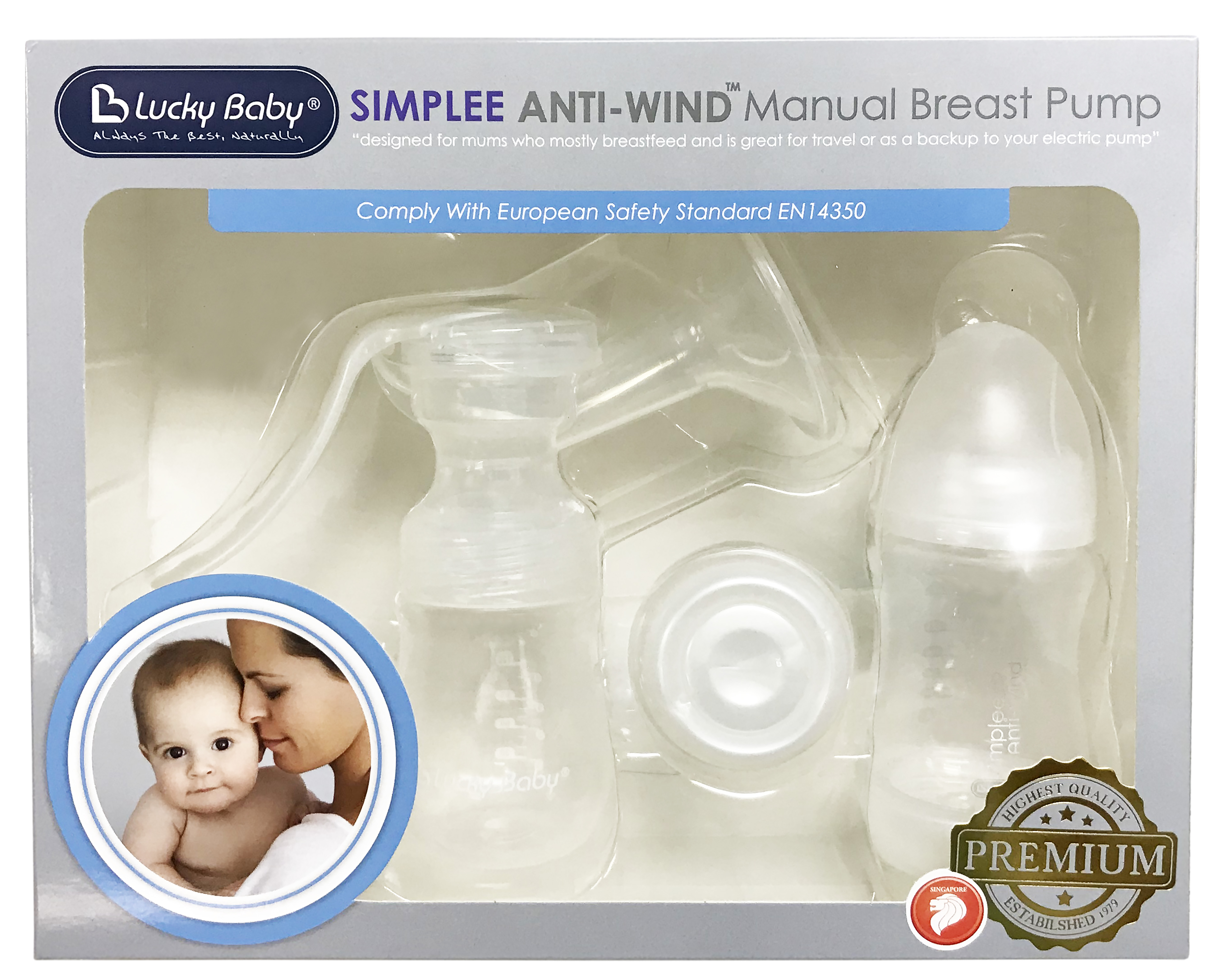 The Simplee™ Anti-Wind Manual Breast Pump and Bottle is your second gift set with an AllerFree™ 3-in-1 UV Steriliser purchase. It comes with a pump and 2 bottles of 2 different sizes – 150ml and 160ml. The bottles come with a silicone air inlet at the base to allow air ventilation and minimise air intake by your baby. This could significantly reduce gas and burps! It's also lightweight, so you can easily slip it in your handbag for pumping purposes outdoors.
Catch other attractive promotional items at FairPrice Xtra stores islandwide, and remember to visit by 7 April! Newlyweds who are not expecting a child immediately, it doesn't hurt to drop by the Mum & Baby Fair to stay updated on the expansive range FairPrice Xtra can offer for your future baby plans and needs.
For all mums and dads with newborns and young kids, we're cheering you on as you tread through your parenting journey!
Terms and conditions apply. Promotions are correct at the time of publish. Please check in store for more information.