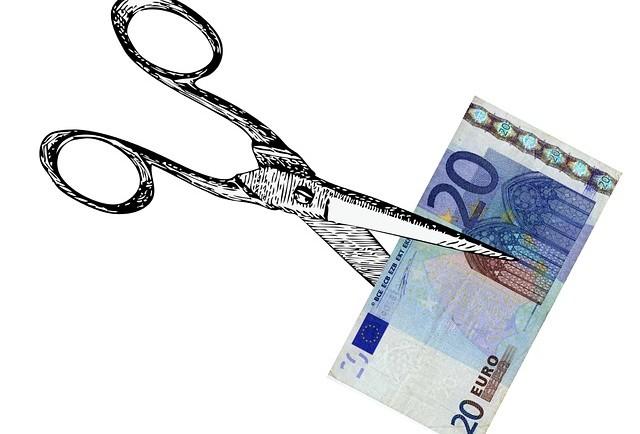 Image Credits: pixabay.com (License: CC0 Public Domain)
Budgeting, a quantitative plan to manage your money, has many benefits such as tracking your cash flow, controlling your expenses, and reaching your goals! However, some people find it easier to break their budget than to follow it.
Fortunately, you can do something about it. Be aware of the despicable reasons why you keep breaking your budget then, take the necessary steps to turn things around.
1. YOU MAKE EXCUSES THAT BUDGETING IS TOO COMPLEX.
There is no need to fear because budgeting is easier than you think! And, it is rewarding too. For example, if you want to splurge on a weekend vacation, all you have to do is plan ahead. That way, you would not have to create credit.
A simple budgeting method that you can try is the envelope budgeting. It only takes three steps to complete! Begin with tracking your monthly spending patterns then, devise a budget plan including different expense categories. Lastly, you must allocate your cash inside separate envelopes.
Watch this short video tutorial of the envelope budgeting to know more:
2. YOU ALWAYS SPEND A HUGE SUM OF MONEY.
The truth is, you cannot have unlimited supply of money. Even the amount of digital currency such as Bitcoins are controlled. This is why you must spend within your means.
Overspending is one of your budget's enemies. If you want a comfortable present and a brighter tomorrow, you must stick to your budget and cut down your expenses before saving up. Start by minimizing your household expenses with these simple tips.
3. YOU FORGET IMPORTANT DEADLINES.
Another opponent that challenges your budget are unexpected bills. You will never follow your budget if you keep forgetting your irregular bills such as your yearly magazine subscriptions. Avoid this by making a list of the bills you are expecting to receive every month.
Never forget where you put the bills or what their due dates are by designating one place for them. Some bills arrive by electronic mail while some arrive by postal mail. You have to decide whether you are going to file all your bills in a tangible box or in a computer folder. For physical storage of bills, you may purchase the S$0.90 PAPPIS brown box from IKEA that is created to hold A4 size papers. Label the box accordingly and keep it in a safe place. While for virtual storage of bills, make scanned copies of those that arrive in the mail and put them into a labeled folder in your computer or laptop.
4. YOU ARE ECONOMICALLY UNINFORMED.
Most people want to improve their financial life but know nothing about how economics works. Thus, they make errors in creating and maintaining their budgets.
Economy is defined as the careful management of resources (e.g., household management). While, manage is defined as the act of succeeding in surviving especially against heavy odds. Learn more about the important terms, history of money, and its humanistic systems by watching at least two of the Best Economics Documentaries For Finance Professionals And Enthusiasts.