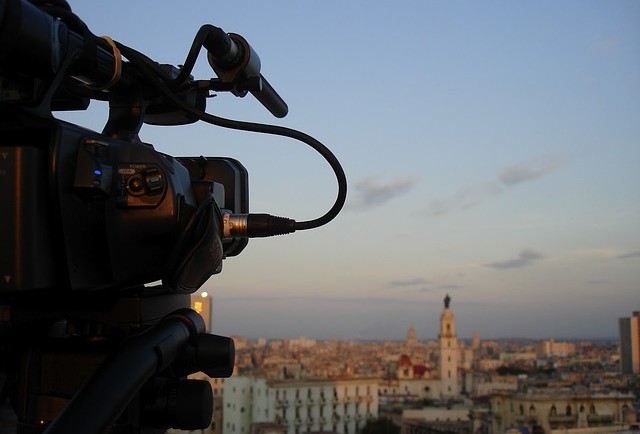 Image Credits: pixabay.com (License: CC0 Public Domain)
The best cinematic art illustrates human conditions and life in general. One type of cinematic art called "documentary", imitates life and factual records as close as possible.
Enjoy at least two of these wonderfully made films especially if you are taking up finance and economics as a subject at school or as a career. These documentaries will not only help you understand the history of money but also the humanistic system that revolves around it.
1. FOUR HORSEMEN
Four Horsemen is one of my favorite documentaries of all time. It is controversial and eye-opening. An award-winning film by Ross Ashcroft, Four Horsemen criticizes the system of debt-based economy, fractional reserve banking, and political lobbying by banks. Join Joseph Stiglitz, Noam Chomsky, and 21 leading thinkers as they discuss how the world works and how to solve the failed systems at present time.
They travel through the centuries and examine the systems that shaped empires. These systems manipulated and even corrupted the minds of the many to serve the interests of the few. Learn more about these said systems by watching the full-length documentary, here.
2. THE FALL OF LEHMAN BROTHERS
Sometimes, we learn the most by observing and avoiding the mistakes of others. What better way to learn than by watching "The Fall of Lehman Brothers" – a firm that filed the largest bankruptcy in the United States history.
On September 15, 2008, financial services firm called the Lehman Brothers filed for Chapter 11 bankruptcy protection with Lehman holding over US$600 (S$834) billion in assets. The following day, Barclays bank announced its agreement to purchase Lehman's North American investment-banking and trading divisions along with its New York headquarters building. Watch as these events unfold in the full-length documentary, here.
3. 25 MILLION POUNDS
Like most of the people, Nick Leeson wanted to be affluent and successful and he had extraordinary abilities of manipulation and deceit to back it up. This documentary tackles how he deceived the people around him and how these people were deceived. Lured by the possibilities of getting vast sums of money, these people lost 830 million pounds all together. This true story was so powerful that filmmakers were inspired to make an adaptation called "Rogue Trader", which starred Ewan McGregor.
Watch how Nick Leeson uses friendship to rip-off people at this full-length documentary.
4. THE ASCENT OF MONEY
On this list, "The Ascent of Money" is the one that deeply touches the base of the world's financial history. It will give finance professionals a greater understanding and perspective of how the financial world works. Watch as Professor Niall Furguson takes you to the beginning of the financial world from the ancient city of Babylon to the new-age financial crisis in 2008.
Be forewarned that this film lasts for 300 minutes so, you must dedicate time or chunks of it if you really want to absorb its essence.