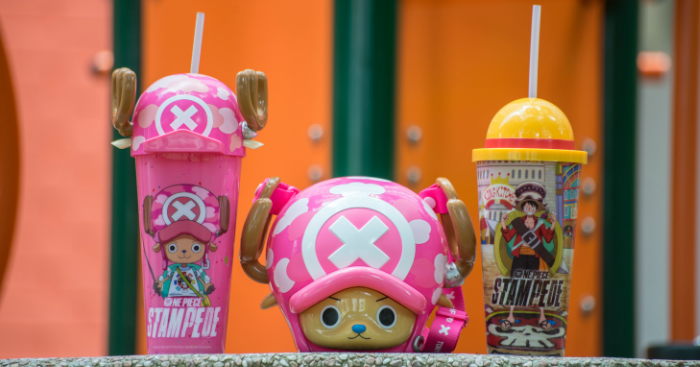 With the latest One Piece movie – One Piece: Stampede – coming out on 5 September, Golden Village will be releasing this limited edition One Piece collectibles!
Available at all GV cinemas from 31 August onwards, why not grab these combos that come with a collectible cup or a popcorn bucket? There are also 2 toppers available for the cup so take your pick between Luffy or Chopper!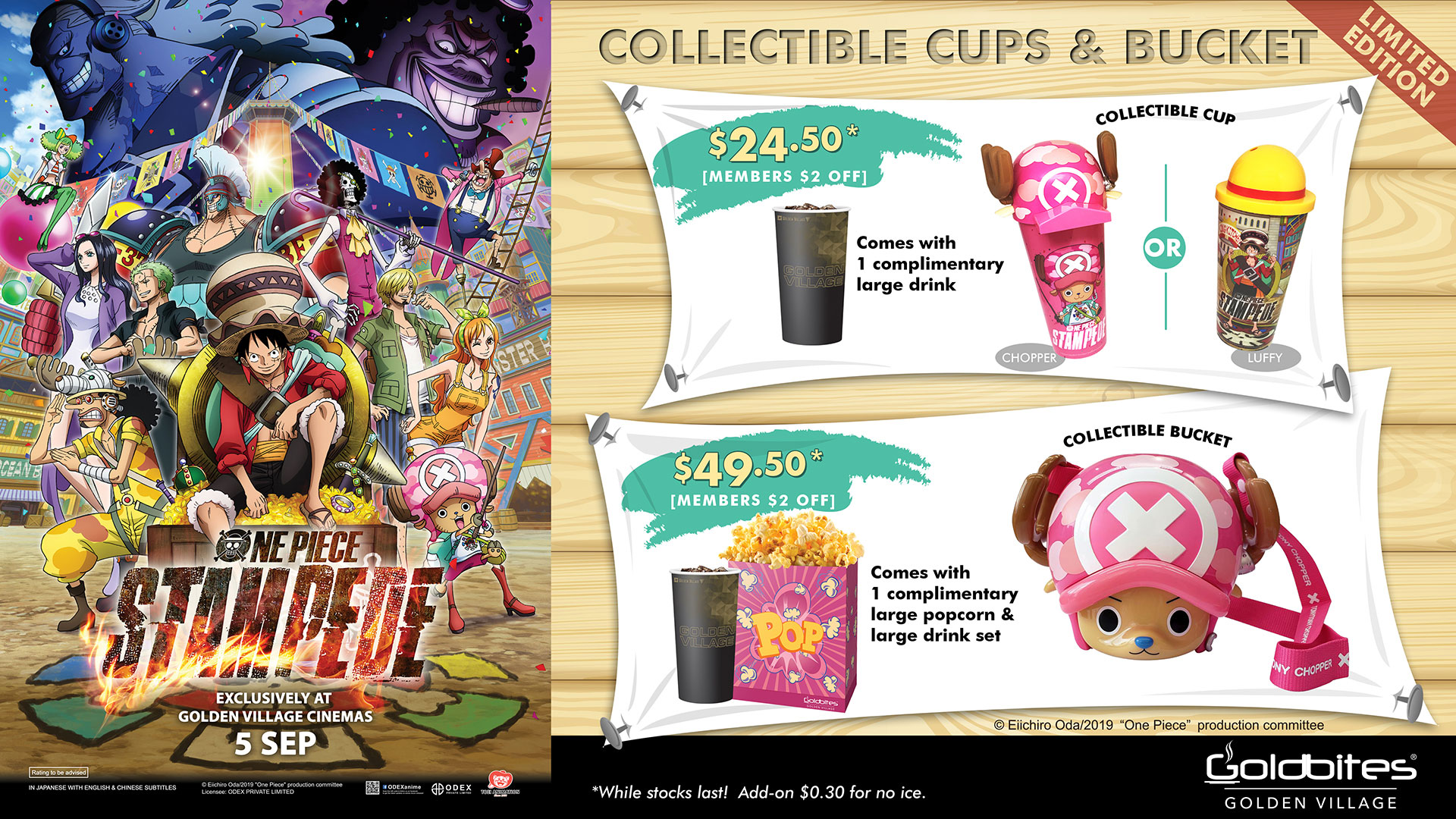 For just $24.50 (GVMC: $22.50), you can get a collectible topper and cup with a large drink (worth $3.60). Of course the big prize would be the Chopper popcorn bucket which you can get for $49.50 (GVMC: $47.50) and it comes with a large popcorn and drink combo (worth $11).
Limited stocks are available so do grab yours before they are sold out!
Please see more details below.