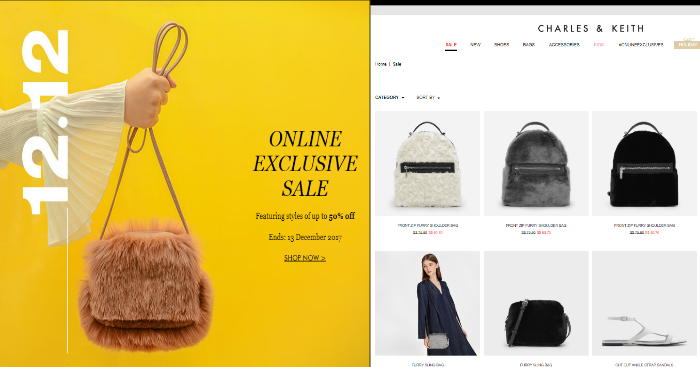 Charles & Keith 12.12 Online Sale
Shop at special prices – up to 50% off selected styles. Shop at special prices – Skip the queue and shop CHARLES & KEITH online for a wide variety of shoes, bags, and accessories. Choose from an extensive range of fashion options – heels, flats, sandals, city bags, totes, shoulder bags, sunglasses, keychains, and more. Shop exclusive promotional deals at special discounted prices. Get your favourite pieces at a great deal. Limited quantities available.

Share this news with your friends and loved ones now!
---
Charge your bill using one of the highest cashback card in the market! At a staggering 8%, the Citi Cash Back Card tops the list of one of the highest cash back card around, earning you 8% cash back on Dining, Grab rides, Groceries and Petrol daily, worldwide. Not a Citi Cardmember? Sign up now and get $120 cash back as you spend. Plus Money Digest Exclusive: Receive additional $125 NTUC FairPrice / Grab vouchers when you sign up here before 31 December 2017