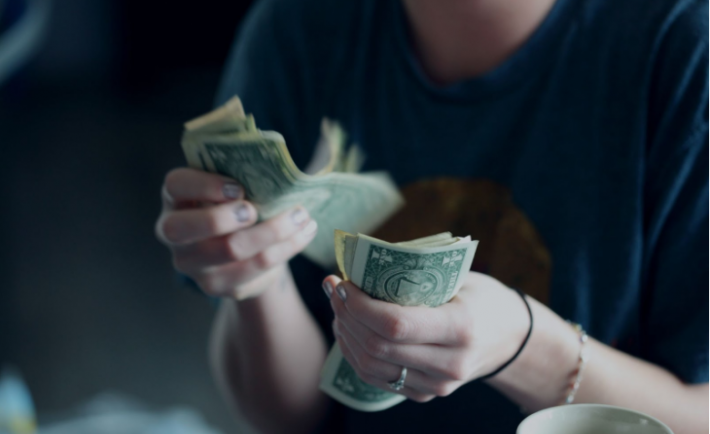 https://unsplash.com/photos/-8a5eJ1-mmQ
We are wrapping up the year, and it is time to make new year resolutions. Many companies are still trying to find their footing after the adverse economic effects that have been caused by the global pandemic. Several individuals are still jobless after the massive layoffs in the last year. However, if you are an outside-the-box thinker, all hope is not lost for you. There are so many misconceptions associated with starting a business, the most common one being that you have to break the bank to become a business owner. We are here to dispute that by listing down low-budget business ideas for you.
Cheap and Lucrative Business Ideas
Starting a business can be an uphill task, especially if it's your first time. There are important details that need to be taken into consideration before a business can start to run. The most important factor is to decide the kind of business you want to venture into and determine if it's the right fit for you. Here is a list of some business ideas you can start in the new year.
Laundry Business
In today's fast-paced world, it is almost impossible to find time to perform simple tasks such as doing laundry. Many people have turned to laundry shops to help them with their laundry needs. For a startup laundry business, all you need is to acquire an ideal location, preferably in a residential area and a laundry machine. 
To limit your costs, you can go for a multipurpose machine that washes and dries laundry. Ensure that you purchase a machine that has strong valves from a reputable industrial valve manufacturer. This will enable you to avoid constant valve repairs for your laundry machine.
Airbnb Host
One would say that this is a flooded market but do not let that discourage you from becoming the best Airbnb host. The fact that so many other people are doing it doesn't mean that you cannot succeed in this business. The secret is to be unique. Most Airbnb guests want to experience something different from their usual day-to-day lives. One special way to stand out in this field is to look for units that are out of the norm. How about a floating house on a sea dock? That will for sure make you stand out from your competition. Make sure that you get your dock from the best suppliers to ensure the safety of your unit and your guests.
Fast Food Business
You can never go wrong with food business. Food is a basic need for every individual, and due to busy schedules, most people opt for fast food to avoid having to cook each and every meal. The good news about this business is that you can run it from the comfort of your home. All you need are supplies, cooking equipment and, of course, customers.
However, without proper marketing, you cannot hack it as a fast-food owner. The best way to market your business is by the use of online platforms such as Facebook, Instagram, and WhatsApp. This way, you do not end up throwing out your food because you did not get enough orders to finish your stock. You can also make door-to-door visits to offices and offer to deliver their lunches and snacks to them.
Cleaning Services
This is a field that most people choose to despise, not knowing the great profits that one can make by offering cleaning services to residential homes and work premises. As you start this business, you can hire one or two people to help you and offer them a percentage of the payment you get from your services. 
Start with a simple vacuum cleaner and cleaning supplies such as bleach, washing liquids, cleaning brushes, and sponges. You can also run this business from your home and do house and office calls. If you are good at what you do, clients will refer you to other clients, and with time you will work your way up to become a big cleaning business owner with employees on payroll.
Running Errands
If you knew the number of people who need someone to help them pick up their laundry or go to the grocery store for them, you would have already started this side hustle. All you need is to come up with an enticing business name and logo and advertise your services online. People do not have time for simple tasks such as cleaning their yards or picking up a parcel from the courier office. If you have a car and some spare time on your hands, why not make some extra cash as an errand person.
Conclusion
In today's world, anyone and everyone can own a business. With the best marketing and brand promotion strategies, you can come from a small startup to a big business enterprise. There are also business experts who are in a position to advise you on the best business ideas and can help you set up and guide you on how to grow your business. Try some of these in the new year and see yourself become an employer.