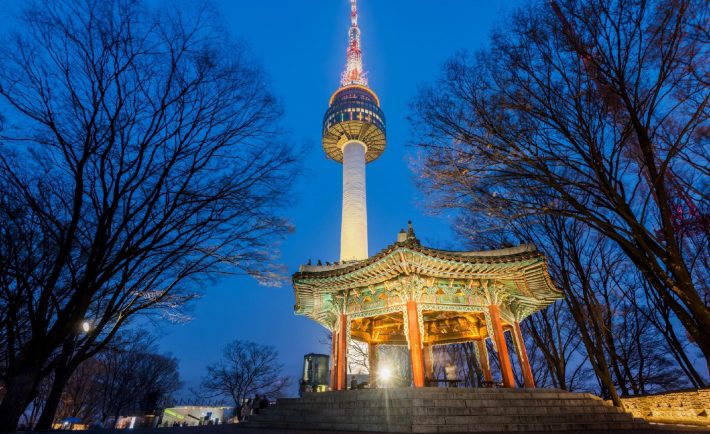 Image Credits: Agoda
With the new year's arrival and a new president in the United States, international cooperation and trade are sure to be very different this year than in the past.
Because of the anticipation that looms behind future developments, we must pay attention to the up and rising economies, which may directly or indirectly affect us.
According to economist Kaushik Basu, three countries might just live up to expectations in their development process. They are South Korea, Vietnam, and Mexico.
South Korea is an advanced economy, so there's no doubt about it. As for Vietnam and Mexico, the World Bank deems the two as a lower-middle-income economy and upper-middle-income country, respectively. There's good reason to believe that both countries will exceed others over the next decade.
Without further ado, let's dive into some of the reasons South Korea, Vietnam, and Mexico are set for success.
#1: South Korea
South Korea is one of the safest picks.
Despite the 1997 East Asian financial crisis that affected the country's two-decade-long growth run since the final few years of Park Chung-hee's presidency during the late 1970s, South Korea's investment in human capital is finally paying off.
For instance, in 2019, South Korea had about 3,319 patent applications per million population. To put that number into perspective, Japan only had 1,943 while China and the United States had 890 and 869, respectively. As such, South Korea is beating out some of our world's top power economies.
The East Asian country was also the first country to begin a 5G campaign that covered the entire nation in April 2019, aiming to take a 15 per cent share of the global 5G market by 2026. 
Furthermore, South Korea has taken steps to solve a pressing issue worldwide – teacher selection. Because of the good benefits of teaching, South Korea has attracted various talents into its education industry.
As such, the former chief economist of the World Bank expects South Korea's per capita income to overtake Japan within the next decade.
#2: Vietnam
When Vietnam's economy finally changed from a command economy to more of a market-oriented model, that was the catalyst that would help transform Vietnam into the top three fastest-growing economies.
Since 2010, Vietnam has kept up with its sustained growth. It has enacted policies that make trading and foreign investments far more accessible, such as cutting tariff rates and investing in human capital. 
Additionally, Vietnam's successful handling of the pandemic situation has produced a 2.9 per cent economic growth in 2020, a period where most global economies suffered. As incoming international investments flow into Vietnam, the sky's the limit for the country's development as one of the world's leading manufacturing hubs. 
#3: Mexico
Despite the toll that the pandemic has taken upon Mexico, the presidency of Andrés Manuel López Obrador (AMLO) in 2018 has brought new hope to the country.
This is because he began Mexico's "Fourth Transformation", an economic plan that will bring prosperity, growth, and a lower wealth gap between the rich and poor. Similarly to South Korea's President Moon Jae-in, AMLO opted to live outside of the official presidential mansion, sending a symbolic message to the people.
Furthermore, Mexico will most likely be another global manufacturing hub due to arrangements such as the United States-Mexico-Canada Agreement (USMCA). With the USMCA in place, Mexico stands a chance to integrate its economy with the other two powerful forces.
Together, the trilateral agreement brings capital, labour force, and technology to the table, which can outshine China. Mexico has indeed a huge potential for growth in the years to come.