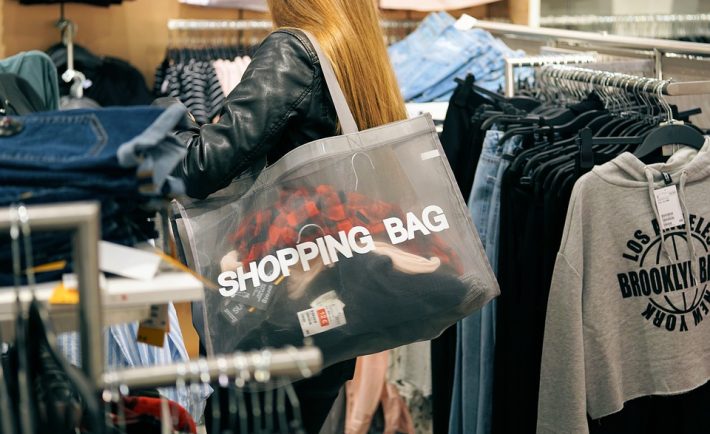 Image Credits: pixabay.com
When you love shopping, the best place to go is Singapore, but that doesn't mean you should let yourself go crazy and buy everything that catches your eye. You owe it to yourself to be patient and find the truly special items that make you smile every time you wear them or see them on your shelf. You also want to be responsible with your money. To do both, all you need is to follow these four tips:
Use a Credit Card and Get Rewarded
For those who are responsible with their spending, the best way to improve your shopping habits is to get rewarded for them. Credit cards let you build up your credit, and when chosen correctly, can also offer a wide variety of rewards that keep giving back.
Choosing the right card and the right bank can be difficult, yes. There are a lot of different options available, which is why it is best to compare before you apply.
For help with deciding which is the card for you, go to Finty.com and explore what's on offer from the banks.
Know When to Shop
The Great Singapore Sale is a great time to shop for the big ticket items on your list that were either too expensive for you to feel comfortable buying or out of your budget. In order to make the best out of the GSS, you will want to know where to shop and ideally what to shop. You will be able to get your favourite items for up to 70% off, but you don't want to get caught up in the thrill of the sale. Know what you want to buy for your wardrobe and set parameters in place before you buy.
Perfect Your Belongings
Overbuying is a common problem, but it can be easily rectified if you work on "completing" your belongings. It is about finding the right balance for your home or wardrobe. You can do this by rearranging your home. Your closet, in particular, should be improved so that you can easily see everything you own in a glance. This way you will have a better understanding of what you own, and instead of buying a top that looks almost exactly like one you already own, you can focus your energies on getting an item that completes your wardrobe.
Buy Better, Not More
It is far better and more luxurious to either wait for a sale, save up, or buy with a payment plan for luxury items than it is to opt for the cheap throwaway option. From cooking supplies to electronics to clothes, you deserve the best, and the best is worth investing in.
Shopping is a fun activity, but it could quickly become a problem. Even if you have the money for it, overcrowding your living space with things will only clutter the mind. Instead focus on building a home and wardrobe that is luxurious, full of items you love and care for, and remember to earn rewards every time you buy. You will save money in the long run and enjoy a better quality home all at once.