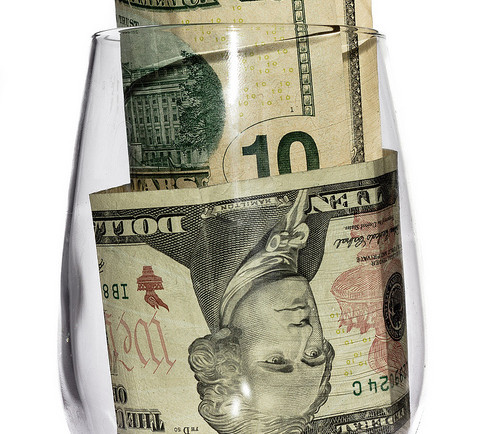 Image Credits: Dave Dugdale (learningdslrvideo.com) via Flickr
Tipping is a practice of gratitude and recognition to those who have provided you with excellent service. In Singapore, they automatically have service charges in restaurants but you can still leave about 5% for great service.
Not all countries welcome tipping. In fact, some parts of China and Japan may be offended when you give them tips. Before leaving your hotel, it is important to research on the country's tipping practices. Here are 10 countries you can start with…
1. AUSTRALIA
Tipping of 10-15% of your bill is appreciated for waiters and waitresses especially those who are serving you from expensive restaurants. It is customary to tip the hotel bellman at least AU$1 per bag.
2. FRANCE
A service charge of 15% is always included in your restaurant or bar tab. So, typing beyond that is not a must. For taxi drivers, you may tip at least 1 Euro and the hotel bellman should get at least 1 Euro per bag.
3. GERMANY
Like France, a service charge is included but, you may leave at least 5-10% of tip for good service. At least 1 Euro should be left for the hotel's bellman per bag and the hotel's maid per day.
4. HONG KONG
Tipping is certainly acceptable in Hong Kong. Offer your bellman at least HK$2-3 per bag.
5. ARGENTINA
You may tip at least 10% in restaurants but, do not tip your taxi drivers. Your bellman should get at least 2 Pesos per bag.
6. SOUTH AFRICA
Tip at least 10% in restaurants and taxis for gratitude. Group tours should receive at least R 10/tour guide while private tours should receive R 50/guide for half-day tours and R 100/guide for whole day tours. Hotel maids should get R 50 per day while the hotel bellman should get about R 5 per bag.
7. UNITED ARAB EMIRATES
Consider at least 10% of tip for restaurants. Your bellman should get at least 5 Dirhams per bag.
8. UNITED STATES, CANADA, AND MEXICO
It is common to tip the person who assisted you with your baggage in the airport or the hotel with at least US$1 per bag. Bellman should receive about US$1 per bag too. And, the hotel maid should be tipped at least US$2-5 per day.
Since some hospitality workers are paid less, they will truly appreciate a tip. Tipping per day will not only be a gesture of gratitude but it will help you to receive continued shower of good service.
Source: Fodors