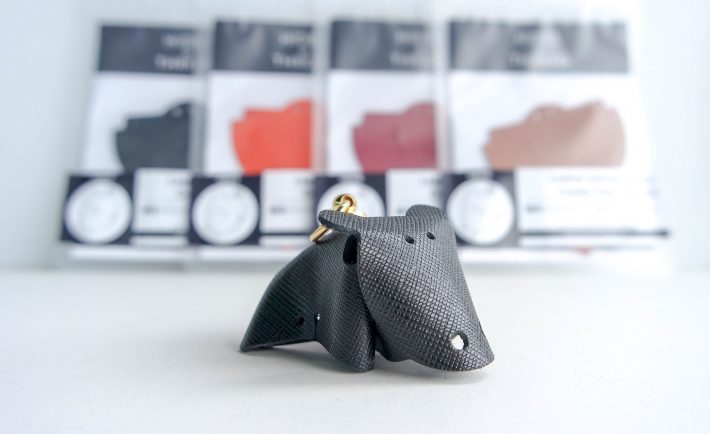 While lounging around in the sofa and watching your favorite show can help you pass time, here are six alternative activity kits that you can consider. Order these kits online to add spice to your homebound lives. Whether you want to craft your own jewelry or create your own terrariums, your next do-it-yourself craft is only a couple of clicks away!
#1: CANDLE DIY KIT SET BY SOAP ART SINGAPORE
Have you ever tried making your own candles? Candle making is a delightful activity that you can perform with your friends and loved ones. Go to Soap Art Singapore to check out the Candle DIY Kit Set as well as their online workshops.
Customize your own candles to ignite your creativity and unleash your inner zen. These candle kits include natural soy wax (150gm), natural essential oil (2ml), 1 choice of color (2ml), 2 wicks (6cm each), 2 glass containers, Candle DIY workshop guide, and an inclusion of local mail delivery fee.
Price: S$32
Location: 183 Jalan Pelikat, #01-70 The Promenade@Pelikat, Singapore 537643
Website: soapart.sg
#2: LEATHER ANIMAL CHARM DIY KIT BY HIDES & THREAD
Strike a balance between luxurious and adorable by making leather animal creatures with the Hides & Thread's Leather Charm DIY Kit. Start by picking your favorite animal and colored leather. The Saffiano leather comes in four shades namely: black, red, whiskey, and orange. These leather pieces can be used to fashion out an elephant, a hippo, a moose, or a bull.
Children as young as 10 years old can refer to the instructional sheet or the website's instructional video. Use this scratch and water-resistant leather charm to add bling to your handbag or to add a twist to your TraceTogether token!
Price: S$25
Location: 81 Ubi Ave 4 #06-09, Singapore 408830
Website: hidesandthread.com
#3: CLOSED ORNAMENTAL TERRARIUM DIY KIT BY GREEN CAPSULE
Founded by two plant enthusiasts in 2014, the Green Capsule offers a variety of terrarium kits in Singapore. This terrarium shop aims to provide Singaporeans and its residents with an option of full terrarium customization. For instance, you may purchase the Closed Ornamental Terrarium DIY Kit.
The kit is inclusive of 1 glass jar, pre-packed soil, pre-packed Lecca, pre-packed pebbles, mini pot of plants (Green and Red Fittonia), pre-packed moss, a stirrer, 1 FREE gift card, 1 FREE figurine, an instructional sheet, and a box carrier. See for yourself!
Price: S$35.00
Location: 107 North Bridge Road, #04-11, Singapore 179105
Website: thegreencapsule.com.sg
#4: FOR THE LOVE KIT BY STUDIO MU/YU
Studio MU/YU got its name from the Chinese characters "木语" and embodies these in their pieces. The For the Love Kit – Valentine includes a pair of earrings and a necklace. It is the perfect gift for your partner who likes to add something special to her jewelry collection.
The For the Love – Valentine Kit consists of Valentine pieces, jewelry findings, pliers, sandpaper, wood oil, wood stain, and upcycled cloth. Watch the tutorial below for your reference.
Price: S$40
Location: 10 Kaki Bukit Avenue 4 #04-61 Singapore, Singapore 415875
Website: muyu.co
#5: TOTE BAG DIY KIT BY MAKE YOUR OWN WORKSHOP CAFE
Whether you want to customize a tote bag by yourself or with the help of a loved one, you can paint it to what your heart desires! Make Your Own Workshop Cafe offers a wide range of DIY kits including the Tote Bag DIY Kit that retails for S$38. It includes a sturdy canvas tote bag that holds most laptops and A4-sized documents.
As a friendly reminder, please avoid machine wash and spot clean only. You can hand wash the tote bag gently if needed and iron it on low heat.
Each Tote Bag DIY Kit consists of the following:
1 canvas tote bag (35cm x 30cm),
1 paper plate palette,
2 sets of acrylic paint in 12 colors,
1 acrylic color chart, and
2 standard soft bristle nylon flat brushes
Price: S$38
Location: Blk 4 Upper Aliunied Lane #01-06, Singapore 360004
Website: makeyourown.sg
Do you know any other DIY kits in Singapore? Please do not hesitate to comment below. Enjoy!