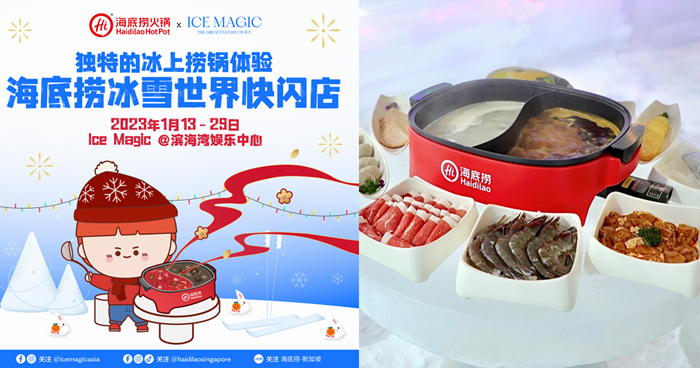 Haidilao Singapore is excited to announce a special collaboration with Ice Magic Singapore to bring guests a unique hot pot experience with their "Hi Magic" Menu on ice. The pop up store will be held in Singapore's ultimate winter playground, Ice Magic, at Bayfront Event Space from 13 to 29 January 2023.
"This will be our first-ever pop up store in Singapore and we would like to introduce an exclusive hot pot experience to both Haidilao Fans and Ice Magic Fans to enjoy the wonders of winter space in the tropical Lion city." said Branding Director, Haidilao International Markets, Mrs. Yang Xibei.
A Unique Hot Pot Experience on Ice
Haidilao Hot Pot Singapore will launch a series of Hi Magic Menu at Ice Magic to satisfy the foodies of Singapore. From 13 to 29 January 2023, guests will be able to enjoy the unique experience of eating Haidilao hot pot in sub-zero temperatures  – after all, there's nothing better than a bubbling pot of soup to warm you up after hitting the exhilarating slides at Ice Magic!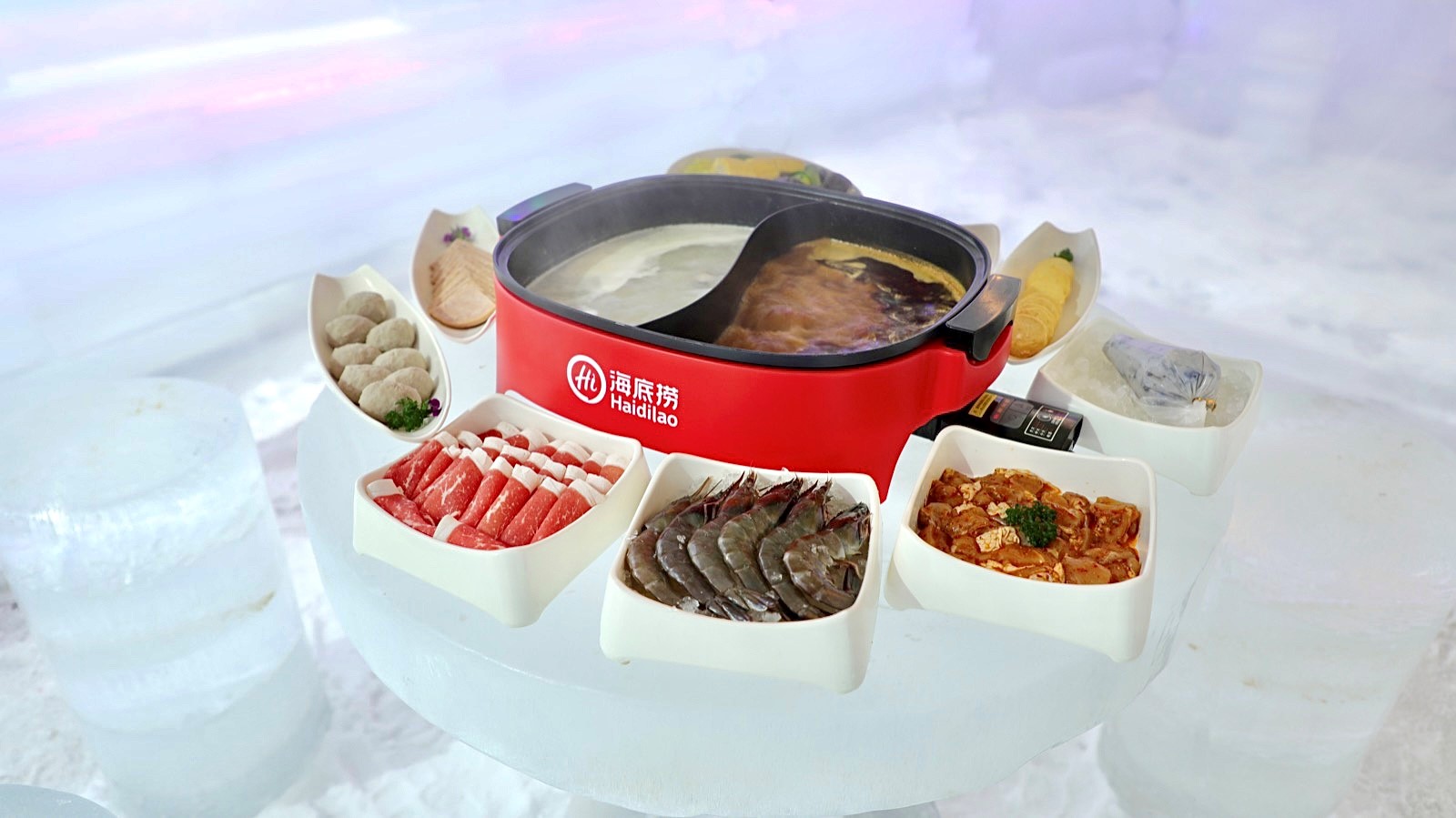 Guests can experience this unique hot pot event by purchasing exclusive bundle packages on SISTIC.com.
Each hot pot package includes entry to Ice Magic with unlimited play time within operating hours. Hot pot offerings are available for groups of 2, 4 and 6. Guests can choose from either a Hi Magic beef or pork set. Each set also comes with ingredients such as Haidilao Signature Shrimpwah Paste, Sliced Fish, Chicken with Cumin, Vegetable Platter, Cheese Toufu, Pork Ball with Pork Fillings, Haidliao Dipping Sauce along with complimentary hot soy milk!
The Haidilao pop up is currently only available for dinner bookings, with 2 sessions (5pm to 6:30pm, 7pm to 8:30pm) daily, except Chinese New Year Eve and First Day of Chinese New Year.
The "Hi Magic" Ice Magic Hot Pot package prices: 2 pax bar seats: $248, 4 pax: $488 ice magic seat, 6 pax (exclusive dining tent): $698.
Booking slots for the Hi Magic hot pot packages open on Fri, 13 Jan at SISTIC.com. A 10% early bird discount is available on 14 Jan (Sat) and 15 Jan (Sun).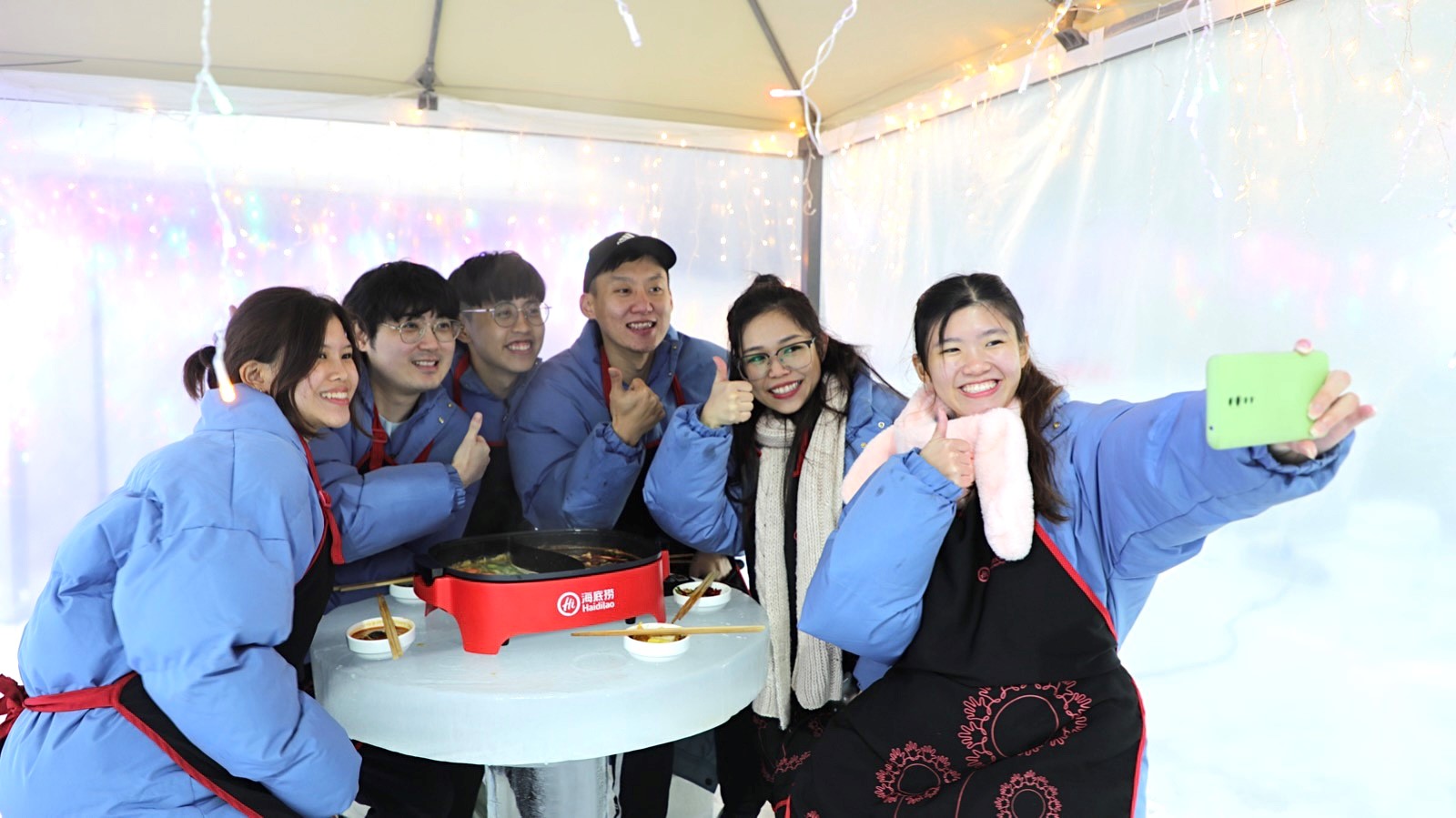 Enjoy Hi Magic 6pax sets with exclusive tents at Haidilao x Ice Magic Pop Up Store
---
This is a press release by Haidilao Singapore.