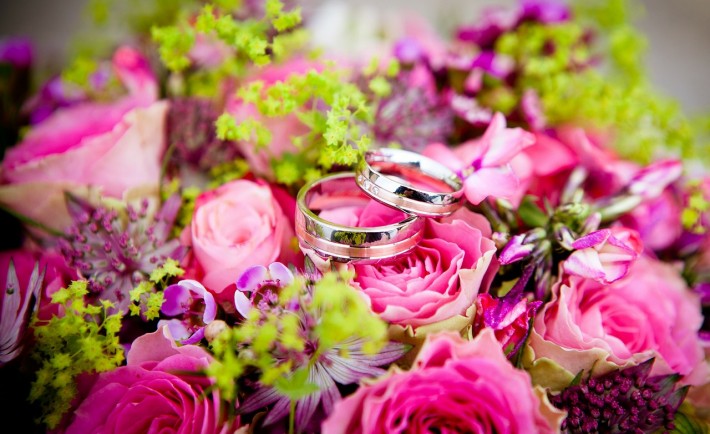 Image Credits: pixabay.com (License: CC0 Public Domain)
Weddings are special as they celebrate beginnings and possibilities. And, on these special day one can either splurge their savings or follow a reasonable budget.
On the importance of marriage, I resonate what Barbara de Angelis once said:
"The real act of marriage takes place in the heart, not in the ballroom or church or synagogue. It's a choice you make – not just on your wedding day, but over and over again – and that choice is reflected in the way you treat your husband or wife."
The essence of the marriage is highlighted in the loving relationship of the husband and wife from the wedding day and days to come. To be able to live a comfortable life in the following days to come, the couple must follow a reasonable budget and keep some of their savings for long-term purchases such as a house or a car.
1. FAD DETOX AND CLEANSES
Having a toned and sexy physique for the wedding day is at the top priority of almost every bride. And, there is definitely nothing wrong with wanting to look good for the "Big Day"! Although the body is capable of cleaning or detoxifying itself, our unhealthy lifestyle can slow down that natural process – leading one to feel lethargic, unmotivated, and bloated.
But let us face it, detox and cleanses can be really costly. A 3-day detox in a luxurious Yoga studio can cost you about S$400. As you other find ways to reach your ideal body goal, consider these nutritious yet inexpensive detox ideas:
a. Substitute coffee with green tea
b. Drink plenty of water
c. Workout regularly
d. Get quality sleep
Read the full article here.
2. SAVE THE DATE INVITATIONS
Sending personalized wedding invitations to the guests can cost you hundreds of dollars depending on the size of the event. If your wedding is a destination wedding and RSVPs are crucial, a frugal alternative is to make a private group in Facebook (for free) then post the message including your detailed instructions.
Another cheap alternative is to print customizable announcement templates that are available online. I personally recommend the free printable invitations and envelopes from greetingsisland.com.
3. DIAMOND RINGS
Since the wedding and engagement are events that happen once in a lifetime, people often rationalize their spending for the diamond rings. Jewelry, in general, is an expensive category in itself. Expensive jewelry plus an emotional event can result to overspending. If you try to spend less, you will feel guilty and cheap.
Thankfully, you can negotiate with the prices by knowing the 4 C's namely carat, clarity, color, and cut. You may ask the local jeweler if he or she is willing to change the setting of the ring for a discount. That will surely lower down the overall amount.
4. ARTISANAL OR CRAFT LIQUOR
Singapore's standards for mixology are rising these past few years. In conduction, the companies that offer artisanal or craft liquors are increasing too. If you are thinking of serving these types of liquor at your wedding then, you are definitely splurging!
You can dramatically cut down the cost of the liquor if you hold the reception a private venue, if you serve the venue's own brand of wine and champagne, and if you instruct the servers to wait before they are asked to refill. Surely, refilling every glass as soon as they are empty and purchasing premium brands will take a tow on your budget.