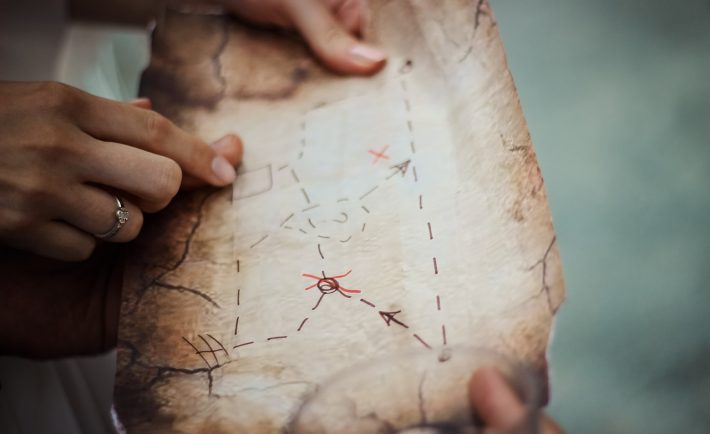 Image Credits: pixabay.com
Who says you need to break the bank to have an awesome weekend? Here are seven weekend ideas that you can dive into:
1: CREATE A SCAVENGER HUNT
Spice up your weekend by creating an exciting scavenger hunt. Start by gathering group of people in one area. Then, divide the group into two. Act as the game master who will hide all the items around the vicinity.
Add an exciting twist to your scavenger hunt by letting each player bring a unique item related to a given theme. For instance, you may have a BTS-themed Scavenger Hunt complete with all the BT21 collectibles! Set a timer and enjoy the hunt. A friendly competition never hurt anybody!
2: VOLUNTEER TO BABYSIT
Parents, admit it! You all need a break every once in a while. Not to mention, many single parents hardly ever get a chance to unwind. This is why most of them would jump on a chance to let someone babysit their children for a day.
If you are passionate about taking care of kids and being surrounded by them, consider volunteering to babysit for a friend or a relative. Spend the day by doing arts and crafts or by visiting the nearby playground.
3: SHOP AT FLEA MARKETS
Expand your wardrobe without breaking your budget by investing in sustainable fashion. Fortunately for you, Singapore has a wealth of flea markets with items selling for as low as S$2.
Begin your search by checking out the Fleawhere and The Luggage Market. Fleawhere is a market organizer known for its regular flea parties at Lucky Plaza. In fact, it will be holding the 7th edition of the "Daebak Sale" this June 29 (Saturday). The Daebak Sale offers affordable items from your favorite Instagram Influencers. All items are under S$12! Check out www.fleawhere.com for more details.
Let us move on to The Luggage Market. As the name suggests, you will be greeted by a huge sight of vendors carrying luggages. These luggages are filled with preloved clothing ranging from S$2 to S$5. These insanely low prices attract crowds from far and wide. Visit the Grand Link Square on a Sunday to check it out!
4: GO ON A WALKING TOUR
See what is beyond the four walls of your cubicle by exploring the great outdoors! Get up close and personal with nature as you embark on any one of the National Parks' walking or cycling trails.
Feast your eyes as you spot large numbers of biodiversity and hundreds of bird species that most trails provide. Whether you prefer a long seamless walk in a chain of hills or a peaceful cycling experience off the city, there is definitely a suitable trail for you. Learn more about the trails at
www.nparks.gov.sg.
5: MAKE A TIME CAPSULE
Treasure life's precious moments by creating a time capsule that you will open a decade from now. A time capsule, often put in a small box, houses preserved articles or records of your present-day life. You can either put a polaroid selfie, a piece of clothing, or a heartfelt letter inside. Be as creative as you can when filling it up!
The fun never stops now! Imagine how you will react upon seeing the changes that happened in a span of 10 years.
6: REVAMP YOUR FLAT
There is a way to change your home's entire look in a snap. You read that right! Simply rearrange the key elements – the furniture and decorations. Try moving the couch to a different wall or a table to a different corner.
You will be surprised to see how fresh a room looks just by moving a piece of furniture into different positions or angles.
7: PUSH STRESS AWAY
Whether you like it or not, stress is inescapable. Use the weekend to freshen up your mind in time for the weekday grind. One of the ways that you can overcome stress is by practicing the basic meditation technique. Best of all? It does not cost a cent!
Watch this short video to know the essential information on how to meditate: