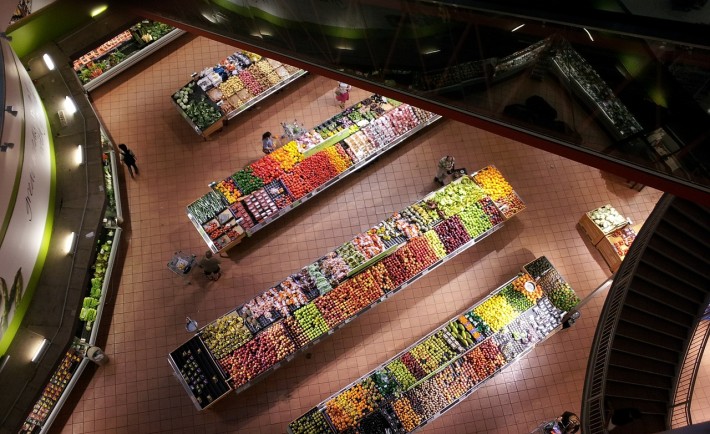 Image Credits: pixabay.com (License: CC0 Public Domain)
Grocery stores, like any other businesses, are looking for ways to make profit. This is why they have used strategies and psychological obstacles to entice customers to put more items in the basket. Combat those strategies by knowing the genius hacks shared by store employees, food experts, and industry analysts. Here are several of them:
1. BE AWARE OF SENSORY STIMULATION
Imagine the smell of baked breads mixed with the fresh smell of flowers. Very enticing to the senses, am I right? This is why newly baked goods and fresh flowers are placed near the front door. The goodness of smell will surely make you feel hungry, and keep your mood up! Furthermore, bright colors will inspire you to purchase more.
2. LISTEN TO UPBEAT MUSIC
Some supermarkets play relaxing music that can help slower down one's heartbeat and later on lead to more purchases (i.e., about 29% more). An inexpensive way to beat this trick is to listen to upbeat music with your headphones or earphones. Grocery shopping never sound this good!
3. BULK IS NOT ALWAYS BETTER
Consumers think that when they buy something in bulk, they end up having a better deal. But, that is not always true. For example, individual avocados are always cheaper than grouped ones.
Be vigilant and analyze the total price first.
4. KNOW THE BEST DAYS TO SHOP
Imagine a crowded supermarket on weekends – the queues are longer and the products are nearly running out. It makes you want to grab more of what you need before the stocks are gone. Researchers examined this phenomenon and they found that consumers tend to purchase more in crowded days because they subconsciously want to be a part of the group. Forget belonging-ness, Mondays and Tuesdays are the best days to shop!
5. KNOW THE BEST TIME TO BUY MEAT
Determine the time when your butcher marks down the prices of meat and purchase accordingly. Usually it is between 8 to 10 am but the timings depend on the operating hours of your local supermarket.
6. TRUST YOUR ROUTINES
Look at your last grocery receipt, chances are, approximately 80% of those items were the items you bought a week ago or the week before. It is good to trust your routines by having the previous receipt along when you shop. With that receipt, you can tell when something is on sale. That is when you must stock up.
Shop smarter and save more! 🙂
Source: 1