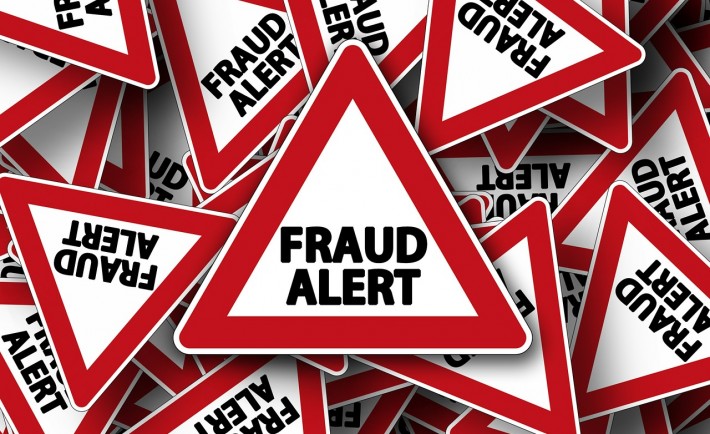 With the technological advances in this day and age, scammers are becoming more sophisticated and effective. But, no matter how charismatic and persuasive a con artist can be, you can avoid losing money by following these 5 ways:
1. DO NOT GIVE YOUR BANK DETAILS OVER THE PHONE
Most of the phones today have caller ID that shows you the number of the person or the company on the other end of the line. If you do not recognize the number or the caller and he or she asked you for your valued bank details, say you will call back. Wait for a few minutes then, try to call the number again to access the validity of the caller.
It is better to not give any sensitive details over the phone, unless if you initiated the call. Simply, if you do not recognize the caller's number and the area code is not +65 (Singapore's area code) then, it is most likely a scam.
2. BE CAREFUL WITH THE LINKS
To avoid downloading virus or other malware, only open attachments and links that were given by your friends, family, partners, and clients.
Apply this rule for emails and social media messaging. For instance, there was a scam that used a fake Facebook game based on the popular "Twilight" series to gather the personal information of the Twilight fans.
3. BE CAREFUL WITH YOUR EMAILS
There are three "Don'ts" that you must follow to avoid becoming the target of an online scam:
a. Do not provide your personal email address freely.
b. Do not respond to emails that are asking for your personal information.
c. Do not answer emails whose senders are unknown.
4. KEEP AN EYE ON YOUR DEBIT AND CREDIT CARD REPORTS
If someone else assumes your identity or steals your wealth, a good way to find evidence of the crime is by checking your credit card statements. I am sure that most of the banks have online banking now so, you will have the convenience to track your spendings anytime and anywhere. Report any suspicious activity to your bank right away.
Aside from credit card fraud, you can lose more money if you are a victim of debit card fraud. Since your debit card is connected directly to your savings, losses can be more extensive. And, money will be harder to recover. This is why you must check your account frequently and be vigilant of the people who stand close to you while you are using your debit card.
5. DO NOT BE AFRAID TO DISCUSS WITH OTHERS
Con artists seek those individuals who are perceived as solitary, trusting, and gullible. If an opportunity (e.g., a new business venture or a new insurance scheme) arrives at your doorstep, do not hesitate to ask for more time to think things through.
Before making a huge decision, it is important to consider the situation and the consequences carefully. Tell the agent or the potential con artist this: "I will discuss this with my lawyer and my partner. After which, I will get back to you."