This Holiday season, Starbucks is collaborating with acclaimed American life and style brand kate spade new york for the first time to offer a curated designer merchandise collection, available for a limited time at select Starbucks® stores in Asia.
The Starbucks® X kate spade new york collection embodies the holiday spirit, incorporating colorful and playful designs against a New York City backdrop. Motifs of curious cats, as well as kate spade new york's signature dots and stripes, ring in the season in a celebration of joy, femininity and optimism.
"Starbucks is excited to partner with kate spade new york to bring this fun and festive collection to customers across Asia," said Erin Silvoy, vice president, Product and Marketing, Starbucks Asia Pacific. "The Starbucks® X kate spade new york collection was created to inspire joyful connections and optimism for the future, two values at the heart of both brands."
Discover the merry with colorful and playful designs, as well as Kate Spade New York's signature dots and stripes in this collab collection.
Cats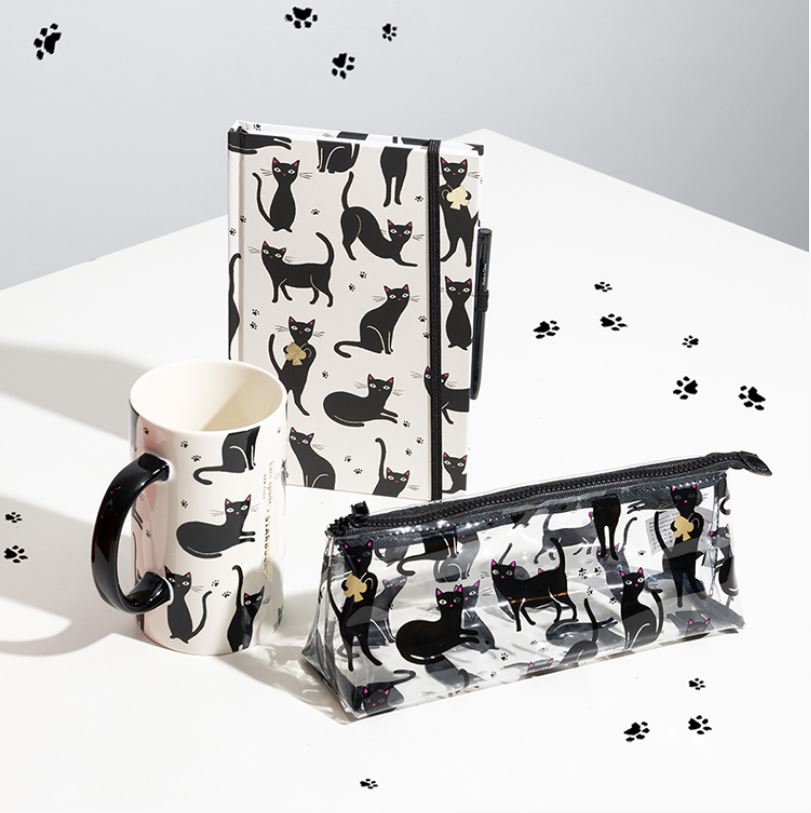 Curious cats and purrfect plans go hand in hand
From left to right: ^12oz: $34.90 ^200-page notebook: $34.90 ^Pencil case: $34.90
City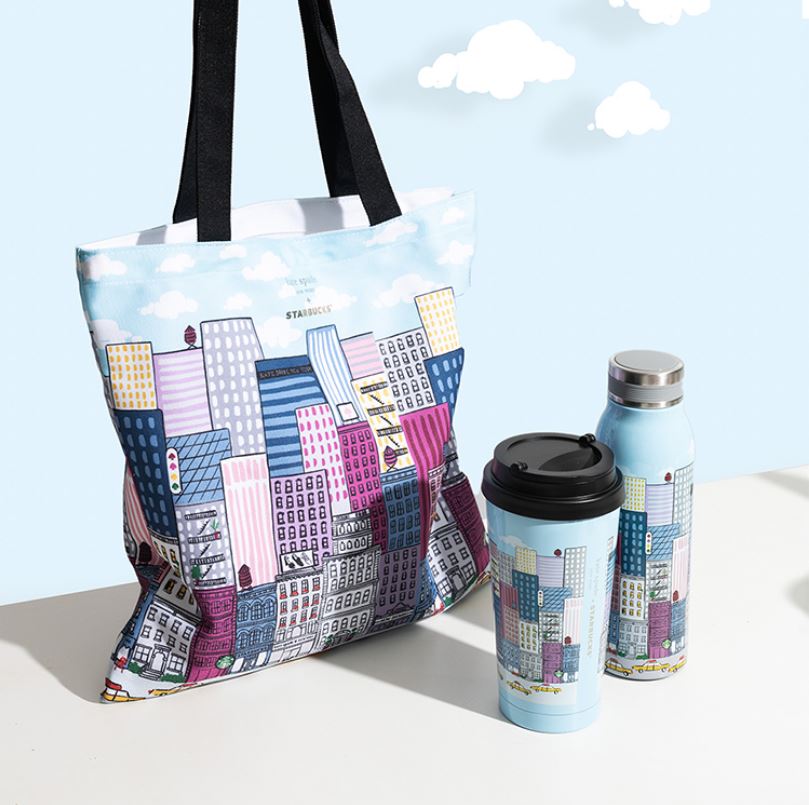 A glimpse of the city life.
From left to right: ^Tote (35.5cm length x 34cm height): $44.90 16oz: $54.90 15oz: $44.90
Polka Dot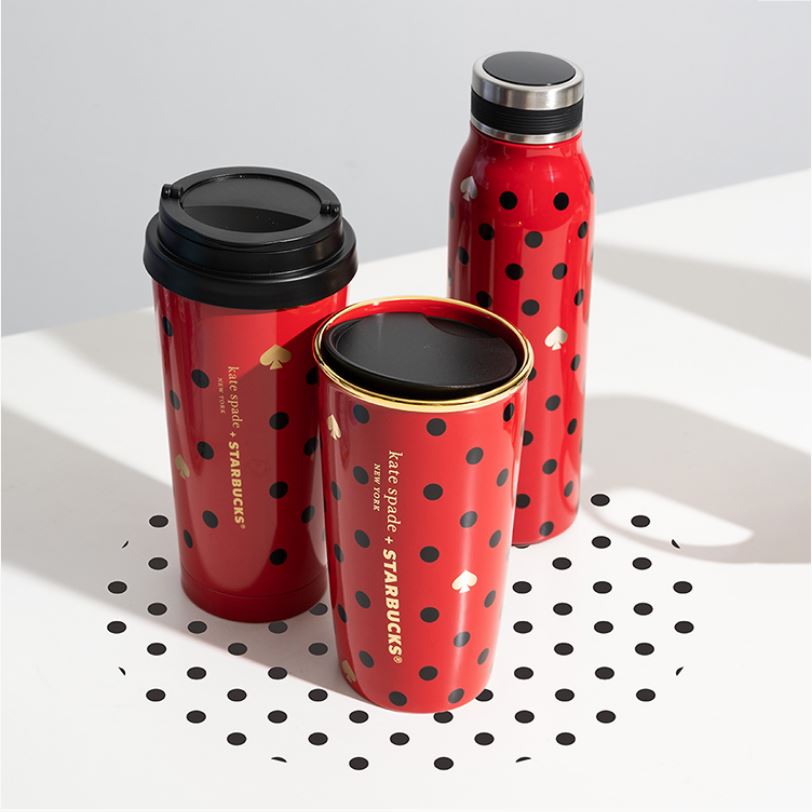 Dotty about the festive season.
From left to right: 16oz: $54.90 12oz: $44.90 15oz: $44.90
Polka Dot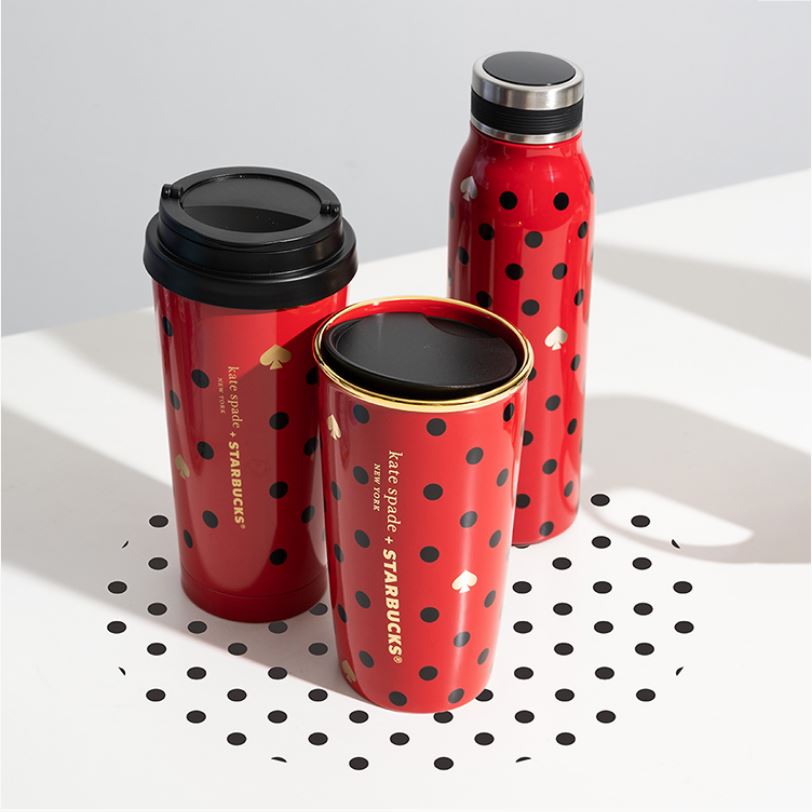 Curious cats and purrfect plans go hand in hand
From left to right: ^12oz: $34.90 ^200-page notebook: $34.90 ^Pencil case: $34.90
Stripes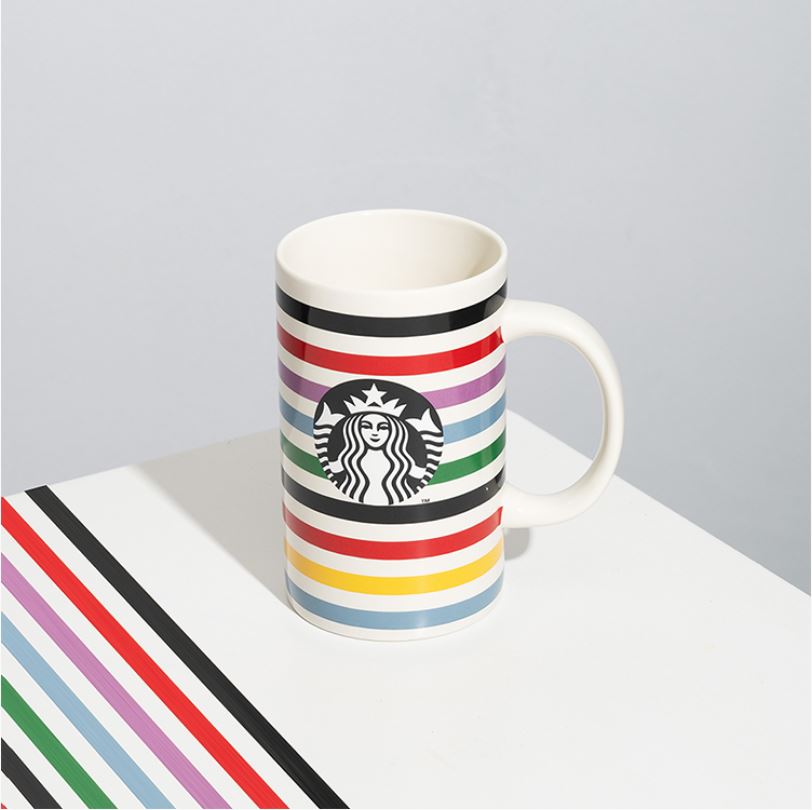 Discover the merry with colors.
12oz $34.90