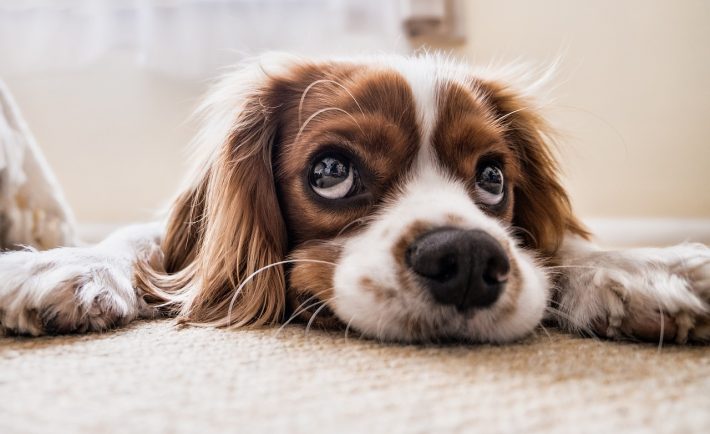 Image Credits: pixabay.com
There is a reason why cat and dog videos flood the trending pages of YouTube and Instagram! They are so irresistibly adorable and hilarious. Moreover, these fur buddies serve as the best companions for people of all ages.
Taking care of your beloved companion is nowhere near as expensive as raising a child in Singapore. However, costs go beyond food and shelter. Prepare your funds as we introduce the "hidden costs of owning a pet"…
#1: PET GROOMING SERVICES
Bathing your pet and cutting its nails can only go so far! Whether you like it or not, you cannot simply get away with an at-home grooming kit. Only professionals can properly trim your beloved pet's fur. This is especially true for dogs.
My aunt owns two dogs – a Cocker Spaniel and a Pomeranian. I can vividly recall when she got a rather disappointing grooming experience from a personnel who trimmed the Cocker Spaniel's fur too short. She regrets that she did not gave specific instructions beforehand. While most dogs are groomed once every 2 months, these breeds need more maintenance. It is best to discuss your preferences to the groomers. Otherwise, you would waste S$40 to S$70 for small dogs and S$90 to S$200 for bigger dogs.
#2: PREMIUM PET FOOD
As you explore the aisles of the nearby supermarket, you will notice how affordable their selection of pet food is. These brands may be cheap, but are they healthy for your beloved buddy?
Most pet owners switch to premium brands to provide food rich in nutrients. Moreover, some pets may have developed medical conditions that require a change in diet. Switching diets come with a cost!
#3: EXPENSIVE MEDICAL COSTS
As your pet ages, your veterinary bills will undoubtedly shoot up! Your beloved cats and dogs may suffer from the same conditions that aging humans experience. From tumors to epilepsy, your furkid is vulnerable to unexpected veterinary attention. What should you do?
For starters, you can expect to pay around S$20 to S$60 for a basic veterinary consultation. This is why, it would help if you had an insurance policy to back up the costs. Take a gander at these pet insurance policies: My Paw Pal by CIMB Bank, Paw Safe by AIA, and Happy Tails by AON. Choose which policy suits your needs the best!
HOW TO MAXIMIZE YOUR PET'S BUDGET
#1: ESTIMATE HOW MUCH YOU NEED TO SAVE
The added responsibility of taking care of another being comes with a cost. Estimate the expenses of having a pet by breaking down how much you will need to save per month. For instance, you want to save around S$700 per year to cover unexpected medical bills. Consider saving S$60 per month.
#2: OPEN A SEPARATE PET FUND
A surefire way to separate your personal money to your pet funds is to open up a new bank account dedicated solely to it. Money inside this account is off-limits unless you are going to use it for the benefit of your furkid. Shop around to get the best savings account available in the market!
#3: CREATE A LINE BETWEEN NEEDS AND WANTS
Lastly, you must weigh whether an expense is necessary or not. Do you really need to buy a digital pet tag for your cat? Or, another bed to replace the one you just bought last week? What is important is that you take care of your pet's health and wellness.