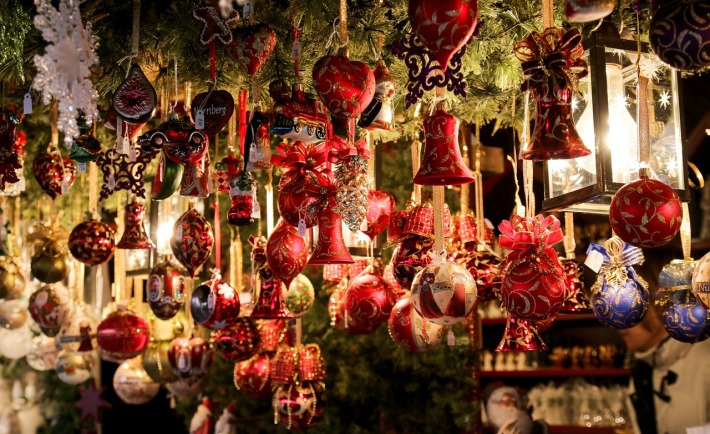 Tis the season to be jolly, so why not give yourself some peace of mind by spending less on Christmas decorations? Christmas decorations are only used once a year, after which they'll be stored somewhere at the back of your store room, never to be seen again until the next Christmas, or thrown in the garbage after a brief few days of splendour. Do you really want to spend a bomb on Christmas decorations that are only going to be up for a short while? Why not check out these places around Singapore where you can get cheap and beautiful Christmas decorations!
Spotlight
While Spotlight may be more well-known among mothers and craft hobbyists for their wide range of craft materials and fabrics, they also stock a wide range of Christmas decorations, from wall hangings to hanging globes. Most of these Christmas decorations are available in bulk, so you can buy a whole lot of Christmas decorations all in one shot, saving you the hassle of having to go to different stores to get enough numbers of different types.
Besides the ready-made Christmas decorations available, Spotlight also provides guides that are available on their site, www.spotlight.com.sg, for projects that users can do to create their very own Christmas decorations, using the materials available at spotlight! If you're really looking to save money on Christmas decorations, DIY is the way to go!
Address: Level 5, 68 Orchard Road, 238839
Daiso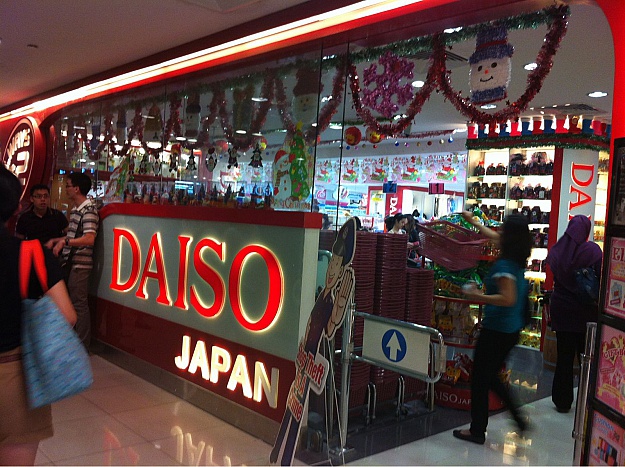 At Daiso, everything goes for $2, so be prepared to feel a very strong inclination to splurge the moment you step in the store. Their "everything for $2" rule applies to their Christmas decorations as well, with things like stockings and ornaments going for $2. Whether all of these Christmas decorations are worth the $2 is up to your discretion though, as there are some really good deals, and some items that are really small and don't really look like they live up to the $2 price tag.
Address (Dhoby Ghaut Branch): 68 Orchard Road, #05-01/02/03 Plaza Singapura, 238839
Ikea
One of the great Swedish imports alongside ABBA, Ikea is famous for being a lifestyle products giant, selling furniture, home décor, and various home necessities at low, low prices! Fortunately for us, they also stock Christmas decorations, which would be perfect for the Christmas season! A trip to Ikea is an adventure in itself, so get your Ikea shopping bag ready to pile all the Christmas décor in. As usual, all the Ikea Christmas décor and products are tastefully designed, so you're definitely getting the bang for your buck this Christmas.
Address (Tampines Branch): 60 Tampines North Drive 2, Singapore 528764
Yeo GM Trading
If you don't mind taking the time travel a bit out of the way, check out Yeo GM Trading if you want to get Christmas decorations for less! They sale Christmas decorations wholesale, so you can pretty sure that what you're getting is as cheap as you get can get for that kind of quality. If you prefer to shop from the comfort of your own home, they also have a website for you to refer to at your own leisure.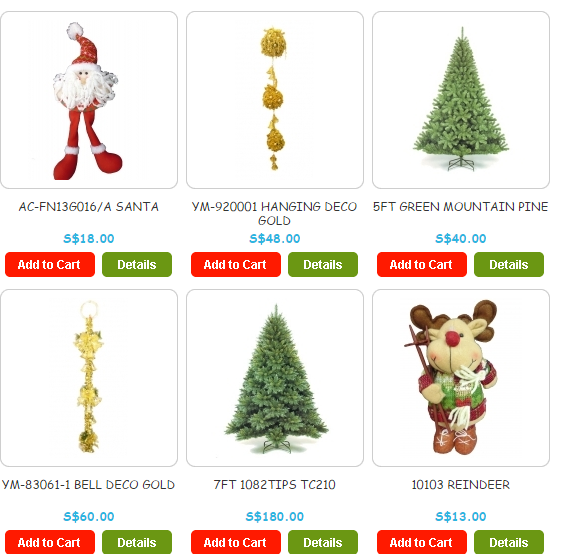 They provide delivery services too for a fee, depending on which part of Singapore you live in. If you decide to make a huge bulk order though, they provide free delivery for orders above $200. Perfect if you have a whole house to decorate, but you don't have time to go down to a shop to buy Christmas decorations.
Address: Blk 1 Rochor Rd #01-550, Rochor Centre, Singapore 180001
Hsen Global Pte Ltd
While the previous store had a website to complement their physical store, Hsen Global operates primarily through its website, http://www.adamevestyle.com, which lists a large variety of Christmas decorations which customers can choose from.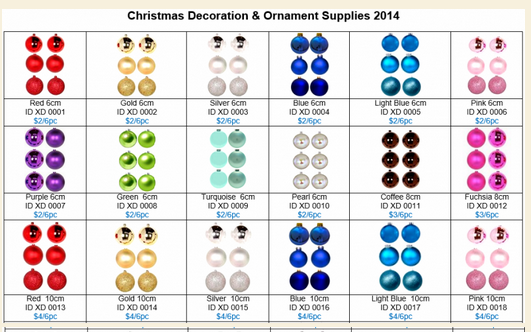 All their Christmas decorations are sourced from their factory in China directly, which lets them sell their Christmas decorations are dirt cheap prices! All the better for us I must say. Do choose wisely, as the quality of some of the products might be somewhat dubious. But hey, you get what you pay for.
So there you have it, all you need to liven up your home this holiday. Have a good time decorating, and Merry Christmas!