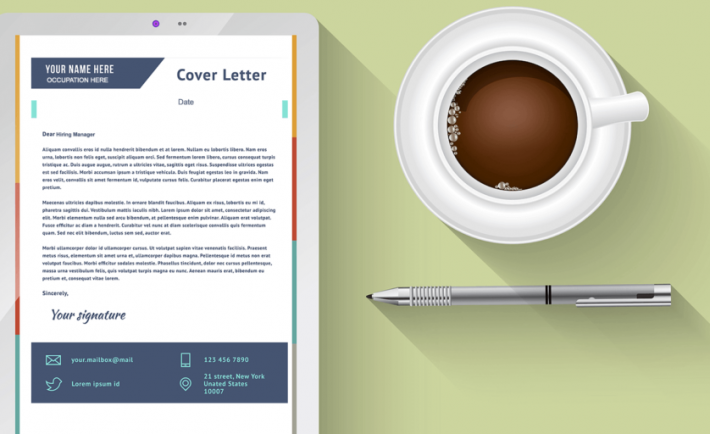 Image Credits: flexjobs.com
You've polished your resume and you're ready to apply for your dream job. But there's one more critical piece of the puzzle: the cover letter.
An outstanding cover letter can make all the difference in helping you stand out from the competition and land an interview. It's your opportunity to show off your skills, share your passion for the job, and explain why you're the perfect person for the position.
So how do you write a cover letter that will get hiring managers' attention? Check out our tips below.
Research the company and tailor your message
Your cover letter should start with a strong opening statement that explains why you want the job and what you bring to the table.
Be sure to mention the job title and where you found the position. And most importantly, personalize the letter. This shows that you've taken the time to learn about the company and that you're truly interested in the opportunity.
Include some of your personality
When it comes to writing your cover letter, think about including some of your personality.
After all, this is your opportunity to introduce yourself and show the hiring manager that you will be a great addition to the team. How do you do that? Do it through a story or two from your career that demonstrates your skills.
For example, if you're applying for a customer service position, talk about a time when you went above and beyond to help a customer. Or, if you're hoping to work in marketing, share the lessons you've learned from a successful campaign you spearheaded.
By allowing your personality to shine through stories like these, you will help the hiring manager see that you don't just have the skills and experience they're looking for, you're more than that. And that's always a good way to start a conversation.
Understand who you're writing to
Bear in mind who you're writing to. After all, you want to make sure that your letter is tailored to the person who will be reading it.
Ideally, you should address your cover letter to the hiring manager by name. If you can't find the name of the hiring manager, search through LinkedIn. If all else fails, use "Dear Hiring Manager" as a last resort.
Keep it concise and relevant
Focus on the qualifications and experiences that relate to the job you're applying for.
The hiring manager will appreciate it if you can communicate concisely, in four paragraphs or fewer, why your skills make you a great candidate for the role.
You don't need to go into all of your experience, just a few relevant points, and remember: focus on the job description requirements. Any non-relevant information should be left out as it will only add clutter and confusion to your letter.
How to end your cover letter
Now that you have the main body of your cover letter sorted out, it's time to start thinking about how to artfully conclude it.
To make a lasting impression, you should always express a bit of your passion and confidence. Everyone wants a motivated employee, so why not let them know that's exactly who they're getting?
When wrapping up your cover letter, show appreciation for the reader's consideration (and time) while also taking a gentle interest in the next steps. For instance, you can close by saying something like:
"Thank you for your valuable time and consideration. I look forward to hearing from you regarding the next steps in this process."
By crafting a confident yet courteous conclusion to your cover letter, you can make an even bigger impact on hiring managers and increase your chances of landing a job interview.
In summary, a well-written cover letter can make a big difference in whether or not you get hired. Follow these tips to write an outstanding cover letter that will grab a hiring manager's attention and help you land the job you want.