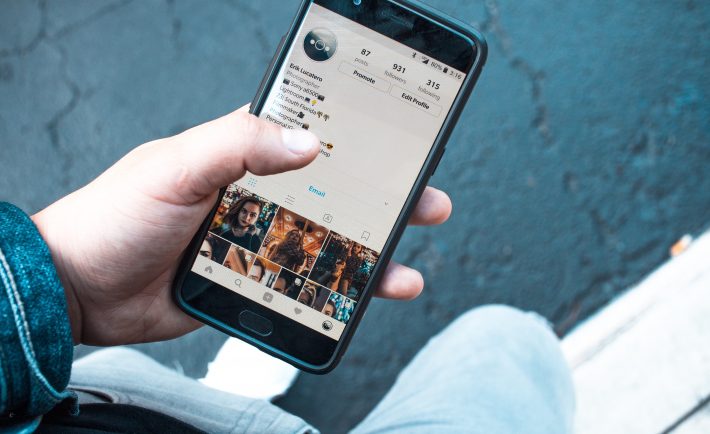 Image Credits: unsplash.com
Are you aware that recruiters are now using Instagram as part of their search for potential candidates? If no, it's not too late to jump on the trend.
It's probably a no-brainer that LinkedIn is the most preferred social media platform for recruiters and job seekers alike. But based on a new 2020 Recruiter Nation report, LinkedIn is facing a downward trend in job searches.
Instead, Instagram had a 20% surge with recruiters now using the photo and video-sharing social networking service as part of their scout for the best candidate.
Kelly Lavin, senior vice president of talent at Jobvite, an HR software firm, says that an individual's Instagram content can give recruiters a personal idea of who the person really is. That is what sets itself apart from LinkedIn.
Even if you're not desperately searching for a job at the moment, it's still crucial that you pay attention to what you're sharing with the world now. For those who are currently job searching, here are six simple ways you can use Instagram to help you land a job.
#1: Take charge of your content
Should you want a recruiter to check your Instagram profile and browse your content, you will have to make it public. In other words, Instagram is now your 'open resume' so take charge of what you're planning to post.
Vicki Salemi, a career expert at job search website Monster.com, advises us to think about whether the content posted reflects you as a professional. She adds that the postings do not need to focus just on your professional pursuits but should paint you as a multidimensional candidate.
At this point, some of you might be thinking it would make better sense to set up a separate Instagram account. But Lavin reveals that it may feel less authentic. Since employers are looking to get a glimpse of you as a whole person, having a version just for the sake of a job search might backfire.
#2: Flaunt your skills
View this post on Instagram
 Many of us use Instagram to showcase our lives and the new happenings that come with it. While you can still go ahead and post that picture at the beach or a new device you've just bought, Salemi noted that it's essential to flaunt your skills, values, experience, and professional pursuits.
"For instance, if one year ago you completed running a 1,000-person conference and managed budgets and vendors, post a photo of you from last year saying something like, 'Hard to believe this was one year ago! Lots of hard work but seeing the results of XYZ was (a) sweet success,'" she adds.
To ensure more reach and to demonstrate professionalism, use specific industry buzzwords and hashtags alongside your post.
#3: Use it to research more about a company
As much as recruiters or employers are using Instagram to their advantage, you can also do the same by using it to research more about a specific company you want information on.
Salemi points out that you can quickly get an idea of a company's culture by browsing through their content on Instagram. Other than the inner workings of the company, you can also catch sight of upcoming job opportunities on their feed.
Pay close attention to their content and decide for yourself if it's aligned with what you're searching for in a company. Their images and messaging can give you key clues to their employee branding. Also, knowing what's the latest ins and outs could be useful for any upcoming interviews.
#4: Engage to get noticed
Corey Berkey, vice president of human resources at JazzHR, a human resources consulting firm, advises job seekers to follow the companies that interest you and engage with their posts. But remember to do it only when your Instagram profile is ready.
Just like how you connect with key personnel and recruiters on LinkedIn, do the same on Instagram. But Lavin warns us not to overdo it. You can choose to like an individual's or company's posts appropriately and add to a conversation with insightful remarks to gain some attention.
#5: Play the hashtag game
Hashtags like #nowhiring, #hiring, #jobs, and other more country- or industry-specific keywords can bring to light some opportunities you might not have known before.
Salemi states that as you start following the employers that interest you, pay extra attention to the hashtags they are using. When it's relevant, share their content and hashtags. That's one way to show that their content resonates with you.
#6: Allow the algorithm magic to work
Avid users of Instagram will know how the Instagram algorithm can work to your advantage. As you follow your 'dream companies', the algorithm will offer suggestions for you to follow similar ones.
When the right associations and professional organisations pop up, here's your chance to follow them to keep sight of trends and new developments in the various industries. If you can't seem to find them on Instagram, head to the company's website to see if you can spot their Instagram icon on their homepage.
As you slowly build your Instagram profile as a visual resume of your strengths, skills, and interests, do ensure that you do not neglect the type of content on your other social media channels too.
Set aside some time to ponder over the art of personal branding as the year slowly comes to a close.