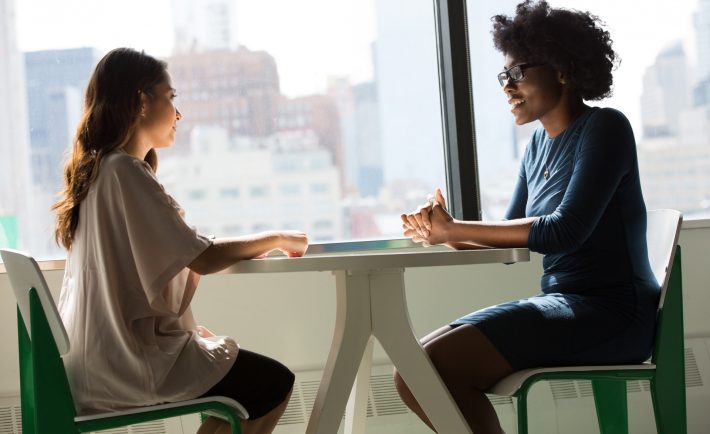 Image Credits: unsplash.com
Due to the global economic shifts brought by the pandemic, the unemployment rate in Singapore raised to around 4.38 percent in 2020. Unemployment has forced many Singaporean workers to reinvent themselves and pursue different career paths. It does not necessarily mean that they will try to get back the job they once lost.
If you are one of this people, you may turn to technology for advice. As you dive into the pool of job vacancies, you will encounter a massive wealth of job-hunting advice online. It is easy to get lost in the pile of articles found in Google. Avoid overwhelming yourself.
Let me start by cutting down the list of timeless job-hunting tips to help you survive this complex process.
#1: TAILOR YOUR APPLICATION
When applying for a job online, it is highly likely that your Curriculum Vitae (C.V.) or resume will be screened by an applicant tracking system. The first human encounter your C.V. will encounter is from a recruiter or an entry-level HR officer. It is best to tailor your application to the company you are applying for. Make it obvious that you are fit for the job!
Start by studying the job description and all the available information about the vacancy. Then, mirror the words and phrases found in the job description. Showcase your strengths in the areas that are important to the role being filled. Connect your skills to what they are looking for.
#2: CONSIDER FACE-TO-FACE JOB SEARCH
While most companies accomplish the initial hiring process online and thru Zoom interviews, you must not limit yourself to online applications. Accelerate your chances of getting the job by dropping by the office and handing over the application in person.
Schedule informational interviews with would-be peers, if possible. You may also approach the internal recruiter and ask a few questions. This will get you on their radar. Remember that decision makers usually interview people who were recommended or referred. Letting the company know your genuine interest can help you set yourself apart.
#3: DO YOUR RESEARCH
Always come prepared. Do your research on your target companies. Once you know what you want, it is time to find out what the companies want.
A great tip is to find out the company's culture and structure through their LinkedIn page and website. Figure out what questions they commonly ask during job interviews and discover the approximate amount of salary you may get.
#4: CURATE YOUR ONLINE BRAND
It goes without saying that modern recruiters search through the Web to find out who you really are. It is best to build a brand that showcases your expertise and passion. Most recruiters use LinkedIn as their primary search tool. Use it to your advantage!
Moreover, you must be cautious about you post online. It can make or break your chances of getting the job.
#5: ORGANIZE YOURSELF
During the early stages of job-hunting, you must gather all the documents supporting your claims. This includes Transcript of Records and Recommendation Letters. Ensure that your C.V. and cover letter are up to date. Then, determine how many hours per day will be dedicated to job-hunting or networking.
You can neatly compile all the professional email accounts and job interview schedules into a spreadsheet. This way, your job search process can be faster and easier.
#6: ASK PEOPLE FOR ADVICE
During the end of your job interview, it does not hurt to become vulnerable. It is alright to ask your interviewer for advice on how to build strong working relationships and how to succeed in the current vacant position. Do not forget to admire their company and the work they do.
#7: NOTICE YOUR BODY LANGUAGE
Carry yourself well during interviews. How many times have you heard this: "body language is vital in job interviews"? It is in your interest to take this advice seriously. Watch out for your posture, gestures, and non-verbal cues. These may either exude confidence or incompetence.
Communication, much like dancing, is a two-way street. Pay attention to your interviewer's body language too. This will help you know if you are on the right track.