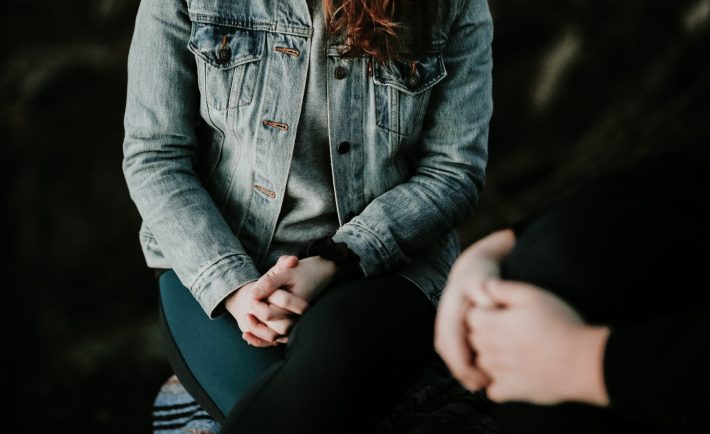 Image Credits: unsplash.com
Did you know that for every 100,000 people, there's only an average of four psychiatrists in Singapore? Nominated Member of Parliament (NMP) Anthea Ong and Non-Constituency MP Daniel Goh raised this issue in Parliament on 5 March 2020. With the lack of professionals, it could be a reason to explain the high prices.
While the government reviews its mental healthcare system, some of us are probably on the search for free and affordable mental help in Singapore. If you're reading this, good news! We will be sharing with you some avenues to get some help without breaking the bank.
#1: FAMILY LIFE SOCIETY (FLS)
Established since 1985, FLS is a member of the National Council of Social Services (NCSS). They offer a range of services including counselling sessions and Pregnancy Crisis & Support (PCS) for the public. Their subsidized counselling rates start from 75 SGD per session.
For free sessions, you may consider speaking to a para-counsellor. Para-counsellors do not have formal counselling qualifications. However, they are trained to provide basic listening support.
As some of you might be sensitive with religions, we've got to put it upfront that the para-counselling locations are held at Catholic churches. They are available in different parts of Singapore. However, FLS has stated on their website that all their services are open to all races and religions. Your background is also of least importance.
Dial 6382 0688 to connect with them.
#2: WINGS COUNSELLING CENTRE
WINGS Counselling Centre started as a pilot project named Ramakrishna Mission Counselling Centre (RMCC) with financial help from NCSS. They only rebranded with its current name in 2002.
Affordably-priced at 80 SGD for the first session, subsequent sessions will cost only 60 SGD. In the event that you still find it a splurge considering your financial status, don't worry. You can send in a request via their online appointment form to enjoy partial or full waivers.
#3: SHAN YOU COUNSELLING CENTRE
Shan You Counselling Centre is a non-profit social service organisation affiliated with NCSS. Apart from counselling and psychotherapy, they also offer befriending, motivational interviewing, and more.
Probably the lowest price we've seen thus far, their counselling sessions are at 40 SGD. You may also seek a fee discount or waiver if you're going through difficult circumstances to fork out money for mental healthcare. Contact them via 6741 9293 or drop them an email through [email protected].
#4: ASSOCIATION OF WOMEN FOR ACTION AND RESEARCH (AWARE)
Founded in 1985, AWARE advocates gender equality. Their counselling sessions are specially catered for women above 21 years old. Whether you're facing family violence or sexuality issues, AWARE can help.
The counselling cost is based on your monthly salary. For example, if your income is 2000 SGD, then the cost per session would be 20 SGD. Those who are not working will be charged 20 SGD per session. Interested? Speak to someone via the AWARE helpline at 1800 777 5555 or leave a callback request.
#5: HELPLINES
Not ready to commit to a counselling session just yet? You can converse with someone professional through these hotlines:
Mental well-being
– Institute of Mental Health's Mental Health Helpline (6389 2222)
– Samaritans of Singapore (1800 221 4444)
– Silver Ribbon Singapore (6385 3714)
Violence or abuse
– Big Love Child Protection Specialist Centre (6445 0400)
– HEART @ Fei Yue Child Protection Specialist Centre (6819 9170)
– PAVE Integrated Services for Individual and Family Protection (6555 0390)
– Project StART (6476 1482)
– TRANS SAFE Centre (6449 9088)
Counselling
– TOUCHline (Counselling) (1800 377 2252)
We would be extremely grateful if you could share this article with someone who might need to see this today. We're never alone!