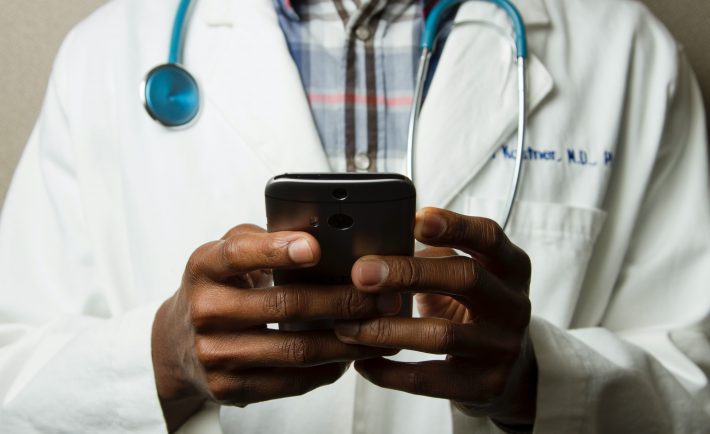 Image Credits: unsplash.com
Crippled by fear at the idea of visiting a doctor physically? With the ongoing virus, it's understandable. I was going about my day when I overheard a conversation. It goes something like that, "Huh? See a doctor? I don't dare to."
We're sure you might have heard similar conversations recently. Either it's from the public or within your own family members. Since the clinic is highly frequented by the sick, visiting one might be an idea frowned upon. If that's your concern, how about turning to a telemedicine provider?
Just like how the word 'telecommute' means 'work from home', 'telemedicine' essentially means 'medical support from home'. The Ministry of Health (MOH) has also claimed that telemedicine will become a key feature of Singapore's healthcare landscape going forward. Thus, we've come up with a list of telemedicine providers and its relevant costs for your consideration.
#1: WHITECOAT
WhiteCoat's doctors are registered with the Singapore Medical Council. Apart from general medical consultation, WhiteCoat also offers chronic disease management. You may also seek specialist referrals and laboratory results review with them.
To start, download the app and create an account. After logging in, you will be able to select the symptoms you're experiencing. The consultation will begin after you select your preferred doctor or have one assigned to you. In addition, you may request for an e-medical certificate. The doctor's prescribed medicine will be sent to your doorstep. Easy peasy!
Consultation cost: from 25 SGD
#2: DOCTOR ANYWHERE (DA)
You know the drill. To start, download the Doctor Anywhere app. You may see a doctor in real-time or schedule an appointment to see one later. Doctor Anywhere promises to deliver your medicine within three hours at no extra cost! Also, we're heartened by the fact that their dedicated care team will follow up with you on your condition after three days.
Other than their virtual clinic, you can also book a home-based health screening or vaccination session. To view the range of packages available, head to their website. Their online marketplace is also worth checking out. Besides health products, you may also book yourself a massage or therapy session.
Consultation cost: from 20 SGD
#3: SATA COMMHEALTH
For once, you don't have to download any app. To access SATA CommHealth's teleconsultation service, you may do so via WhatsApp. As advised on their website, please only use it if you're experiencing stable and common acute and chronic healthcare symptoms.
Unlike other telemedicine providers, this service is only available on weekdays from 8:30am to 5pm. It's not available on public holidays. We guess that explains the pocket-friendly price.
Consultation cost: from 12 SGD
#4: DOCTOR WORLD
Similar to Doctor Anywhere, Doctor World promises to send your medicine within three hours. There are no hidden costs or extra delivery charges. It works pretty much the same way as most telemedicine apps with the exception of an eQueue service.
The eQueue service comes in handy should you require to visit a general practitioner (GP) in a face-to-face session. Just get a priority eQueue number via the app before heading out. You will also be advised the approximate waiting time so you can arrange your schedule accordingly.
Consultation cost: from 18 SGD (for the first 15 minutes)
#5: HIDOC
We will end our article by introducing to you HiDoc. HiDoc works a little differently from the other telemedicine providers. Along with tele-consulting with a GP, you can video chat with a specialist. It is perfect for people seeking specialist opinion for a second time and more. It is also a great platform to use to get a second opinion.
Choose from their list of medical doctors and review the consultation charges before you commit to an appointment. Not sure which specialist to see? Drop them an email at [email protected] or call them via 6887 5000 for suggestions.
Consultation cost: 120 SGD for the first consultation (80 SGD for follow-ups)