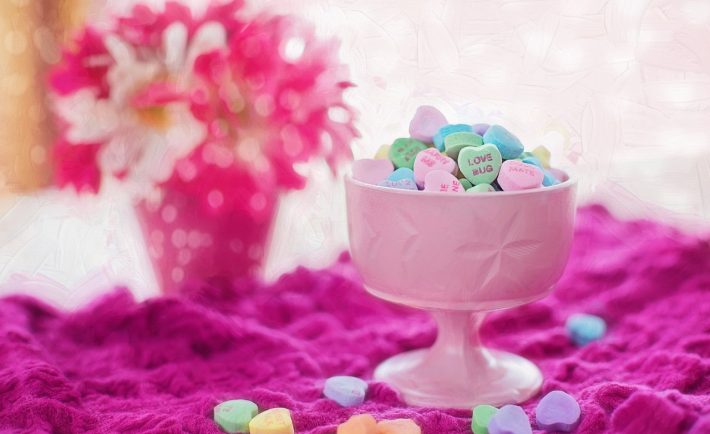 Image Credits: pixabay.com
Valentine's Day is one of the most expensive "holidays" in Singapore.
But, it does not have to be!
You can always celebrate love without breaking the bank.
ELICITING GENUINE EXCITEMENT
One of the best ways to start a date is by handing over a sweet letter that will elicit genuine excitement. Crafting your own Valentine's Day card costs practically nothing! Simply use the art materials that are available in your own home. Pouring your heart and soul into written words is more personal than signing your initials into a mass-produced holiday card.
Apply your personal skills to your homemade cards to boost its quality. Consider these scenarios:
a. An illustrator may draw the image of his or her significant other.
b. A digital enthusiast may animate a romantic message and send it via email.
c. If you like to bake, you may place the card on the top of a delicious box of cookies.
d. If you like to blog, you can create a beautiful post for your lover.
These things are more likely to be treasured than the items bought at the store.
FUELING THE ARTISTIC CLIMAX
Appreciating the arts is often perceived as something exclusive to affluent individuals. Purchasing concert tickets at Esplanade can be costly! Not to mention, purchasing art at galleries can cost thousands of dollars. Fortunately, locals and permanent residents have the option to hop around several museums for FREE!
Build up on the excitement by taking your beloved on a "not so typical" date at our very own Singapore Art Museum. This innovative museum houses a great collection of contemporary Southeast Asian art ranging from sculptures and paintings to installation art and moving media. They regularly collaborate with the leading international museums to cover both the local and international art practices.
Your date will be amazed with its current exhibition entitled: Singapore Biennale 2016: An Atlas of Mirrors.
LEAVING A LASTING IMPRESSION
Close your lovely day with a hearty dinner. Going to a restaurant on Valentine's Day takes guts as you need to brave the waves of people and to make early reservations. Save money and avoid stress by preparing a romantic meal in the comfort of your own space.
Great recipes are available at Epicurious, AllRecipes.com, and RasaMalaysia.
If your budget does not allow you to celebrate on February 14 itself then, consider choosing an alternative day. It will not only be cheaper, but it will also be less crowded. At the end of the day, what matters most is that you spent the gift of love with your partner.