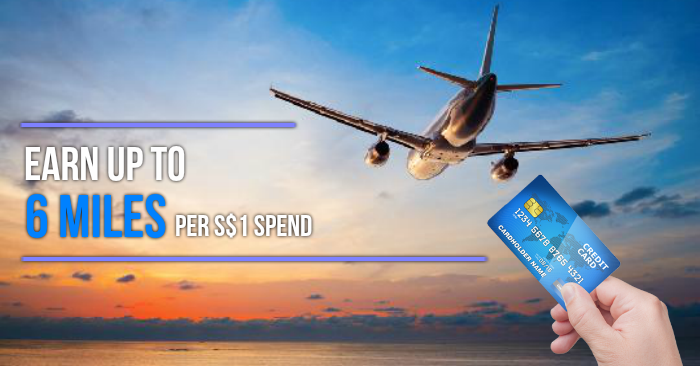 I always wanted to see the world — or at least the United States — but i didn't have a budget to justify it. I started looking for the best ways to accomplish my goal and how to save money on flights. A few years ago, i found something surprising.
By using a strategy, there is a certain group of people that are flying for free every year. Here's how it works:
How to Fly for Free
A great and affordable way to fly for cheap is by using frequent flyer miles. Cash in your miles, get a free flight and travel for less.
At first, I assumed that you had to fly all the time to earn frequent flyer miles. They are called "frequent flyer" miles after all. As it turns out, that's the complete opposite of what is true. The best way to earn frequent flyer miles isn't by flying at all. It's by finding the best credit card deals for earning frequent flyer miles, free hotel stays, and rewards points.
Best Miles Credit Card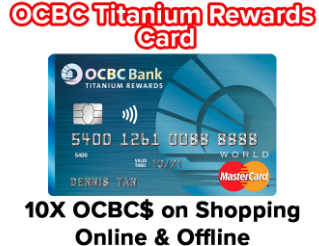 Introducing the new OCBC Titanium Rewards Credit Card that earns you 10x OCBC$ for ever S$1 spent – when you shop online and offline, locally and overseas!
OCBC Titanium Rewards Cardholders are entitled to earn 10X OCBC$ with every S$1 spend, if they perform Local & Overseas Shopping Transactions and Local & Overseas Online Transactions at establishments that fall within any of the following approved Merchant Category Codes (MCC):
MCC 5311: Department Stores
MCC 5611: Men's and Boys' Clothing and Accessories Stores
MCC 5621: Women's Ready to Wear Stores
MCC 5631: Women's Accessory and Speciality Stores
MCC 5641: Children's and Infants' Wear Stores
MCC 5651: Family Clothing Stores
MCC 5661: Shoe Stores
MCC 5691: Men's and Women's Clothing Stores
MCC 5045: Computers, Peripherals, and Software
MCC 5732: Electronics Stores
MCC 5699: Miscellaneous Apparel and Accessory Shops
MCC 5912: Drug Stores and Pharmacies (from 17 October 2016 to 31 March 2017)
Making transactions with their OCBC Titanium Rewards Cards from 17 October 2016 to 31 March 2017, through Mobile Payments (Android Pay, Apple Pay, Samsung Pay) will also entitle the Cardholders to earn 10X OCBC$ with every S$1 spend.
You can exchange 10,000 KrisFlyer miles with 25,000 OCBC$. (10x OCBC$ for S$2,500 spend) For the frequent travelers, this is equivalent to 4 miles for every S$1 spent, making it one of the best air miles credit card in the market.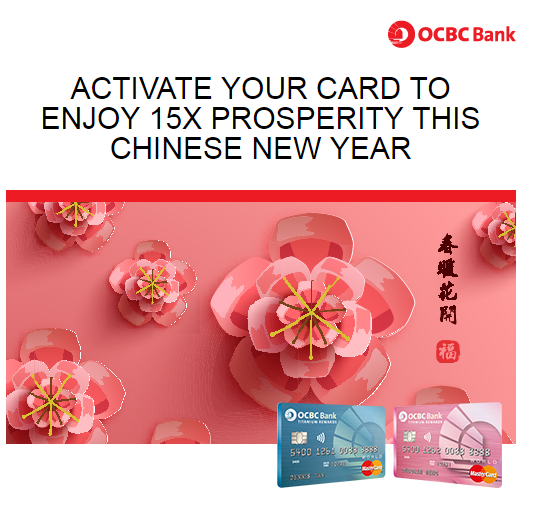 What's more, from now till 15 Feb 2017, you get to enjoy a higher rate of 15x OCBC$ for a limited time. That is equivalent to a miles conversion rate of 6 miles per S$1 spend. Read the T&C here.

Bonus sign-up promotion
Apply for this credit card before 31 January 2017 and receive $50 Grab, Zalora or Chope voucher of your choice upon card approval. For more information on this promotion, click here.
Play Your Cards Right
Chasing miles would not be a good idea if you do not pay your balance in full every month. As a reminder, live a life with no debt and do whatever you can to lower or erase your debt.
If you do it right, however, you will be on your way to rack up enough frequent flyer miles to fly for free.