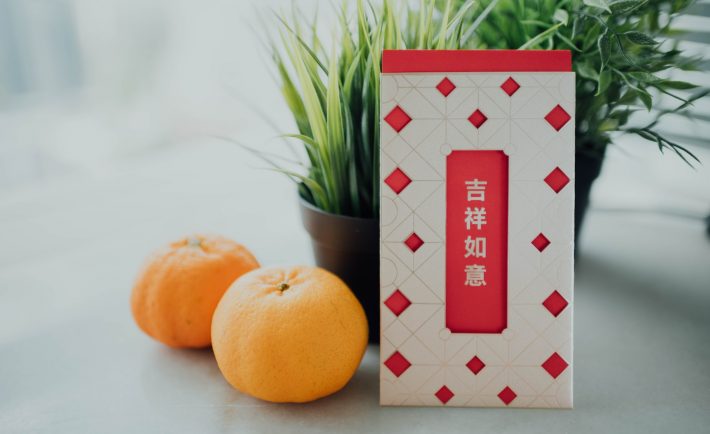 Image Credits: unsplash.com
When you consider all the additional expenses involved in Chinese New Year (CNY), it can come with a huge price tag. On top of handing out all the red packets, there is the expectation of buying new clothes and throwing family parties.
Given the festive atmosphere, it is easy to throw away your hard-earned money and year-end bonus to achieve an extravagant Chinese New Year celebration. However, a prosperous celebration can happen without breaking the bank.
#1: CONTROL THE SNACKS
Mandarin oranges and delicious CNY goodies are sold everywhere you go. With the recent price hikes, you may want to reconsider how much you spend on snacks. Allocate a fixed amount for snacks and focus on the festive snacks that you think your family members and friends will enjoy.
#2: MANAGE YOUR ANG BAO
For married couples, you must begin by paying off your financial commitments and setting aside a portion for the red packets afterwards. This will help you keep your finances in check. Please be realistic. You do not need to be competitive as ang baos or red packets are meant to be symbols of luck.
#3: REVAMP YOUR CNY CLOTHES
Buying new clothes for the festive season can be wasteful. Bring good luck by updating your previous CNY looks with accessories. You can also sell your old clothes and get extra cash to fund your new outfit purchase. Watch out for online CNY sales!
#4: LOOK FOR DINING DEALS
Restaurants may be closed for the holiday. If you are keen on taking your family to a nearby restaurant, opt for checking out food delivery websites instead. Catch special dining deals to help you boost your savings.
#5: GO EASY ON THE DECORS
CNY is all about attractive decorations. This year, you do not have to go overboard with countless lights and lanterns. If you still have last year's decorations, be sure to reuse them this year. You can also watch YouTube tutorials to DIY your CNY decors.
#6: DONATE TO THE NEEDY
If you have received too many CNY gifts, consider donating them to the needy or sharing your blessings with family members and friends. This gesture of love helps save the environment too!
#7: SKIP THE OVERSEAS TRAVEL
Leaving Singapore for a vacation is popular during Chinese New Year. Group tours, air fares, and hotel prices often go up during the holiday season. If you are travelling with the entire family, you will be paying a premium price. Instead, you can book a staycation in the city or go for local tours. Take time to plan for the next year.