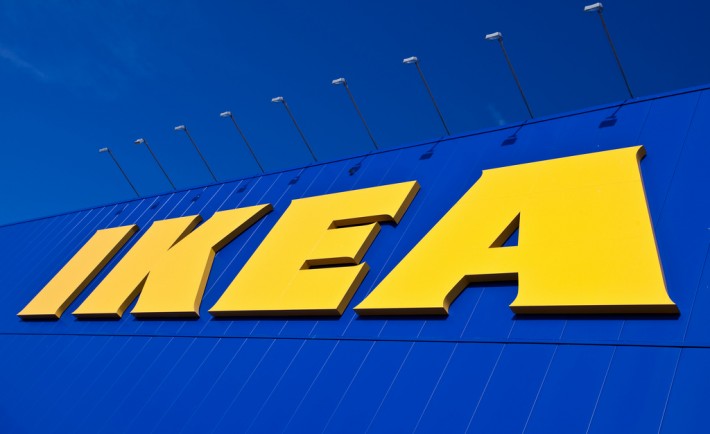 Image Credits: Håkan Dahlström via Flickr (CC Attribution 2.0 Generic)
Aside from Sephora, one of the beloved brands in Singapore and beyond is IKEA.
IKEA is the Swedish brainchild of Mr. Ingvar Kamprad. Well known for its modern architectural products that ooze simplicity, from furniture to plants and even Swedish meatballs, IKEA offers a wide range of items essential in your home. Most of their products are not only elegant but also affordable. That said, who would not fall in love with this brand?
From becoming a part of the IKEA family to following them on social media, these hacks could take your IKEA savings game to the next level:
1. BECOME A PART OF THE IKEA FAMILY
You would be surprise to know that IKEA offers a free discounts program with no strings attached! As an IKEA family member, you are entitled to several benefits such as special discounts, members-only savings events, monthly offers on the Swedish Food Market, and complimentary coffee or tea with each visit.
There are two kinds of membership called temporary and permanent. A temporary membership gets to enjoy the lower prices, discounted meals and complimentary drinks for a year while a permanent member who spent S$150 within a year will enjoy the full suite of benefits.
Becoming an IKEA family member is easy and quick. All you have to do is to sign up for their temporary membership at any IKEA Family kiosks located around their stores (i.e., IKEA Alexandra or IKEA Tampines) or online (i.e., here). These are the current product offers for members only are available here.
2. SHOP WITH A SATIATED STOMACH
Going inside an IKEA store may not be the best idea if you are hungry. It could lead you to splurging at the kitchenware section or at the restaurant itself. You mindlessly go to the products and the meals simply because you want to satisfy the hunger within. Personally, it is hard not to get tempted by the aroma and the looks of their food even when you are full. So, it is best to eat a large meal before heading into the store.
3. ASK FOR REPLACEMENTS
If there are missing parts or a part is defected, do not pay for extra parts. Instead, call or head to the nearest store to ask for replacements. Check the assembly manual for the name of the product and the "number" of the missing parts to communicate smoothly with the IKEA staff.
4. COME PREPARED
Before purchasing anything, it is good to read the reviews and to compare the prices so that your money would not go to waste. IKEA offers a smart way to help you save and it is called ELP. ELP stands for "Even Lower Price".
As the name suggests, this means that the product is marked lower than before. Thus, you get more savings on various items from lighting to decorations, and so much more. Browse ELPs for yourself, here.
5. GIVE THE PERFECT PRESENT
I for one dislike it when I purchased something that is not fit to the person's size or style because they will have to put an effort to returning and replacing it. The added effort defeats the purpose of giving the gift. And if you are planning to give a present for your friends' housewarming then, the stakes are much higher! You must not only find an item that is suitable for the house's look (which you might have not seen at this moment) but also for their daily needs.
Fortunately, IKEA offers Gift Cards ranging from S$20-1,000. By giving them dated gift cards, you can finally ease your worries, get the value of your money, and help them find the perfect present!
6. UPGRADE YOUR SMALL FLAT
It is no secret that most flats in Singapore are relatively small to ensure that the country's land is maximized. That said, aside from the 5 Simple Ways To Maximize Your Small Flat Without Spending Too Much, there are other easy ways you can upgrade your flat with IKEA products.
a. Lighting
Aside from opening your blinds to let the natural light flow freely, you can add lamps and spotlight to make the interior appear larger. The adjustable JANSJÖ LED clamp spotlight is available for only $14.90 – SG50 Sale Price.
b. Mirrors
Mirrors can help open up the small space especially if it is placed behind a light source. Get a mirror that is water-resistant and adjustable by purchasing the FRÄCK for only S$19.90.
7. MAKE DIY IKEA PROJECTS
Another genius hack is to purchase cheap IKEA items that are multi-purpose. For example, you can use the DUNSÖN trolley (S$34.90) as a foldable drying rack for your socks or undergarments. All you have to do is to read the instructions – here.
And, if you are a couch potato like most of us, you will never lose a remote again with this DIY project that transforms NJUTA slippers (S$1.90 – SG50 Sale Price) and TOGA place mat ($1.90) into a couch caddy.
You can also put magazines or beverages in these assorted colored slippers. 🙂
8. FOLLOW THE DEALS
Come prepared before you walk inside the store's door by stalking them on social media. Get the inside scoop of their product launches, store activities, and latest deals on furniture, toys, kitchenware, plants, and so much more by following facebook.com/IKEASingapore.
Currently, the page shares that "SG50 Sale" is ongoing until August 23. With massive discounts of 50% off storewide, you can certainly make the most out of your dollars!