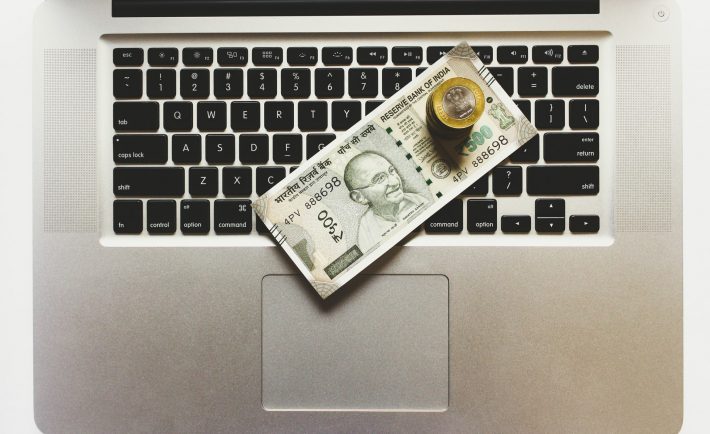 Image Credits: unsplash.com
In 2020, retailers and PC makers saw an incredible spike in laptop sales after the Circuit Breaker measures implemented the closing of schools and non-essential work premises. Electronics retailer Courts said that it experienced an "overwhelming demand for laptops because of the work-from-home situation". Moreover, online retailer Lazada said that their sales of laptops increased by 80% following the Circuit Breaker announcement.
Having your own laptop or desktop computer is crucial to fulfill your roles in school or at work. As we transition to a digitally-centered world, you may consider purchasing a laptop soon. I just bought mine yesterday and these were the specifications that I researched for.
#1: SIZE AND FORM
You need to make sure that you pick a laptop that best suits your needs and personality. Depending on what you plan to be doing on your laptop, look for a size that is right for you.
For people who opt for portability, you may go for laptops with smaller screens. Look for laptops that have a screen size of 12.5-inches or 13.3-inches and a weight of 1kg to 1.5kgs. Smaller laptops are ideal for people who work mainly one emails, spreadsheets, and presentations. On the other hand, a bigger laptop is suitable if you edit videos on a regular basis.
As an editor or gamer, you can opt for a 15-inch model. This type usually comes with a powerful hardware such as a dedicated graphics chip for creating multimedia content and gaming.
#2: WEB CAMERA
Yesterday, I was faced with a dilemma involving the laptop's web camera. I can either opt for a laptop with a better web camera and a slower processor or a laptop with an okay camera and a faster processor. I opt for the latter. I find it more convenient to purchase external accessories than to upgrade a laptop's internal system. You may want to do the same thing too.
With the rise of video meetings and online classes, it is time for the web camera to shine! The 720p camera in most new laptops is more than adequate for your daily use. When buying an external web camera, you may consider its additional features such as unlocking your computer via facial recognition. Check the location of the web camera too.
#3: CPU
In most cases, notebooks come with a Core processor from market leader Intel. For many users, they are satisfied with the performance of the Intel Core Processor. Core i3-based notebooks are generally found in entry-level systems, while Core i5 are found in mainstream computers. The high-end processors are Core i7 and Core i9.
In a similar fashion, AMD processors have different conventions such as Ryzen 3, Ryzen 5, Ryzen 7 and Ryzen 9. Ryzen 9 offers the best performance.
#4: GRAPHICS
Produced by a graphics chip, the visuals you see on a laptop screen play an important role on how your experience your device. This comes in either a part of the processor or a separate dedicated chip.
For people who play games or produce digital content, having a dedicated graphics chip offer more options when it comes to controlling the performance. Know that the gaming firm Nvidia recently refreshed its entire GeForce mobile graphics chips.
#5: MEMORY AND STORAGE
System memory or RAM affects the responsiveness of a computer and its applications. The 8GB RAM should suffice most users. Those who edit videos and photos may need more RAM.
Another option is the solid-state drives (SSD) that are faster and more reliable. You should expect to have at least 256GB SSD. Ultimately, your lifestyle will dictate your needs in memory and storage.
#6: PORTS AND CONNECTIVITY
When it comes to ports and connectivity, an ideal laptop must have the HDMI port or USB Type-A ports. Moreover, you must check how fast it can connect to the wireless connectivity as most of us will be relying on the Wi-Fi router.
When buying a laptop, you must strike a balance between all these features and your budget. You need to make some compromises based on your needs and your current funds. It is rare to be in a situation wherein all your boxes are filled, especially when it comes to the price. Good luck!