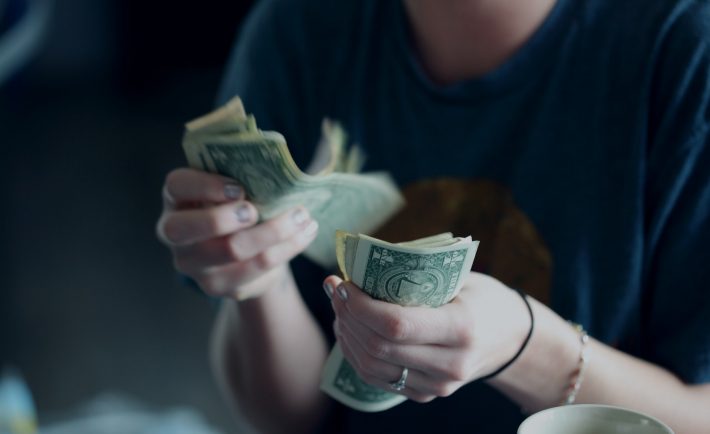 Image Credits: unsplash.com
When it comes to spending less and saving more, it is tempting to bury our heads in Sentosa's sand. The way we manage our finances today is entirely different from the way money was managed in the past. It is getting increasingly easier to spend money, and more challenging to save money.
When done right, budgeting can direct a series of clever financial choices to move you closer to the things you want out of life. Take the time to get this right at the start, to give yourself a massive advantage and benefit from the results for years to come.
Start by using simple brain tricks to help you stick to your budget.
#1: TREAT YOUR SAVINGS ACCOUNT LIKE A BILL
Consider your savings account as another monthly bill. Start by allotting money towards your fixed expenses, followed by assigning a certain amount towards your future. You can use this fund either for your retirement or your future goals, but do not go out and blow it on things you do not need.
Saving for your future is just as important as paying your other bills. When you treat it that way, you will develop a wealth-building mindset.
#2: MAKE SMALL BARRIERS TO CURB YOUR SPENDING
The convenience of online banking and banking apps cannot be denied. Your banking app can show you the movements of your funds in real time. Moreover, you have the ability to input your debit or credit cards directly onto your phone to experience fast payment processes. When there is no barrier between you and your money, it becomes easier for you to spend more.
Place a barrier between you and your emotional shopping tendencies. Whether you are keen on putting a long passcode on your banking app or using two-factor authentication for your online banking, you will be less tempted to spend when barriers exist.
#3: GAIN CONTROL OF SMALL, FREQUENT PURCHASES
Your small, frequent purchases add up. Every time you buy a coffee or eat out, your ability to save decreases. It might not seem too much at the moment, but it adds up to a significant amount. Track your expenses by writing down every small purchase per month. This will increase your awareness and help motivate you to cut down on your spending.
You might be shocked to see the number at first. However, you will be able to recognize why you are struggling to save.
#4: WAIT 15 MINUTES BEFORE MAKING A PURCHASE
As you are walking down the aisle of the nearest grocery store, you find it difficult to resist the promotions from left to right. Control your spending by giving yourself 15 minutes to ponder about your potential purchase. Giving yourself 15 minutes will allow you to resist your impulsive purchases.
If you can, it is even better to wait for a full day or a week before making purchases. Remember that having a waiting period is the best way to train your brain.
#5: GO OUTSIDE OF YOUR COMFORT ZONE
We are creatures of habit. This is why people resist changing their insurance provider, telecommunications provider, and so on. There is a desire to keep everything the same and anything different can be perceived as a loss.
However, staying in our comfort zone means that we are paying more for services than we need to. Pushing yourself out of it will allow you to shop for the best deals. Start with reassessing your mobile plan, before moving to your utilities, insurance, and other providers. Revisiting these plans on a yearly basis will ensure that you are maximizing your hard-earned money.