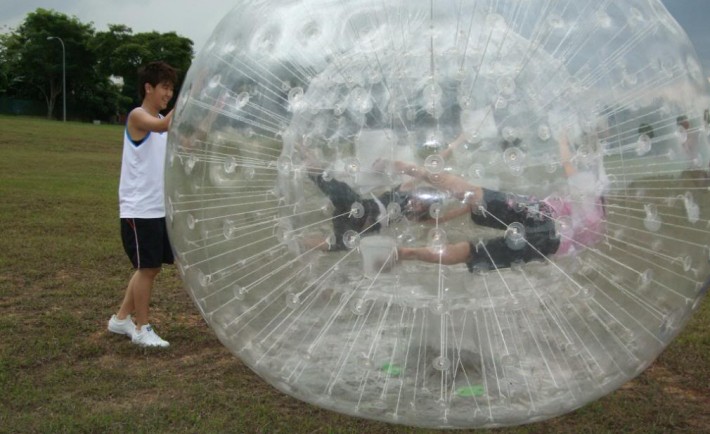 (Image: ZOVB Singapore)
Singapore is considered to be one of the most expensive cities in the world. For outsiders, Singapore can come off as an exotic gateway to Asia. However, for all of us who live here, we feel crippled by the rising costs of daily lives, let alone spending on entertainment. We felt your pain, did some research and came up with the perfect list.
Here are twelve fun ways to blow off steam… all for under S$50.
Bring out Your Inner Hamilton at Kart World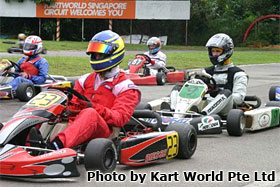 For the price of $28, you can enjoy a 10 minute session around Kart World's driving track behind the wheels of a furious Go-kart. Challenge your friends to a few rounds.
Hit the Sky at G-Max Reverse Bungy

For $45, you can hit the sky in heart-stopping seconds, with adrenaline gushing through your veins. Enjoy the breathtaking view of Singapore's night lights over at Clarke Quay as you spin and whirl your way up.
Get the Ball Rolling at ZOVB
Go zorbing at ZOVB Singapore and let your head spin wild as you roll down in your own zorba. For $50, you can roll down twice and for an additional $18, you can zorba your way down memory lane for another half hour.
Declare War with Crossfire Paintball
Head down for a two hour paintball session at Crossfire Paintball for $40, with which you can buy yourself a whopping 250 pellet heavy ammunition. Don't forget to take that friend along!
Pretend to Climb Everest at SAFRA Yishun Country Club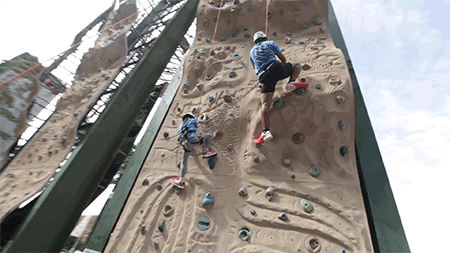 With 1,000 square meters of climbing and bouldering surface, SAFRA Yishun Country Club provides a wide range of rock climbing walls. The club is host to the first artificial ice-climbing wall in Southeast Asia.
If you get too bored, or tired, you can also get your adrenaline pumping with a parachute jump simulation from a height of 21 metres.
Get Your Observational Powers on at Tiger Sky Tower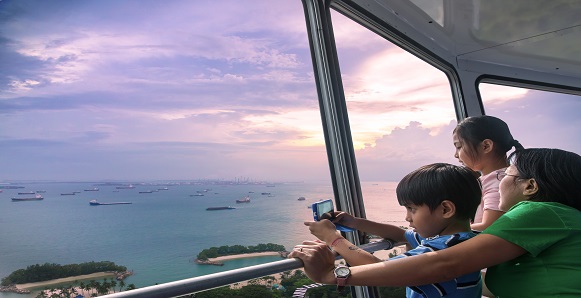 Head over to Tiger Sky Tower in Sentosa, Asia's tallest observatory tower, to get an unprecedented view of Singapore (S$18/Adult S$10/child).
Find Inner Peace at Gardens by the Bay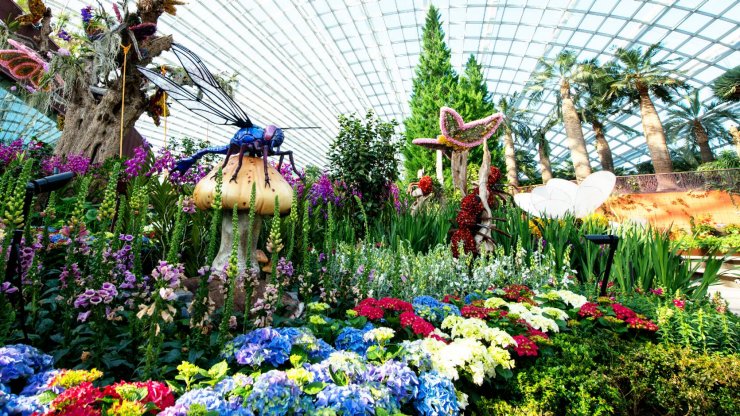 Reconnect with your natural self at the awe-inspiring and tranquil Gardens by the Bay. While all outdoor areas are free to wander, your credit card can buy an amazing $20 pass for it's treasured conservatories.
Celebrate Independence with the SG50 Inter-Generational Package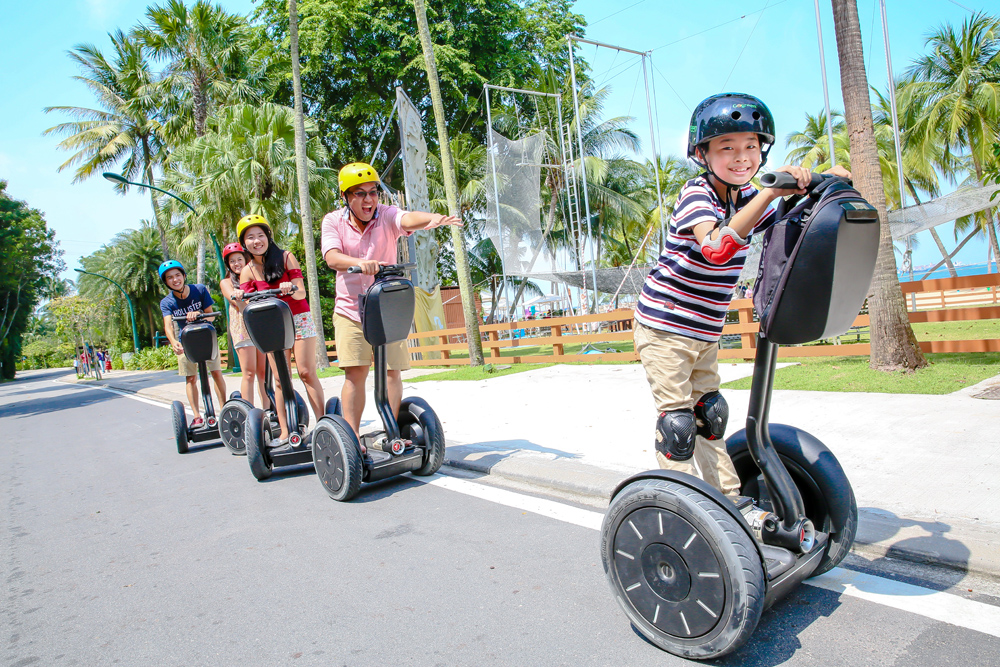 Reconnect with your history by purchasing a treasured bundle of admission to Madame Tussauds Images of Singapore LIVE and an option of experiencing the Gogreen Segway Fun Ride (2 rounds) or Sentosa Merlion, all for $30.
Experience the Wildlife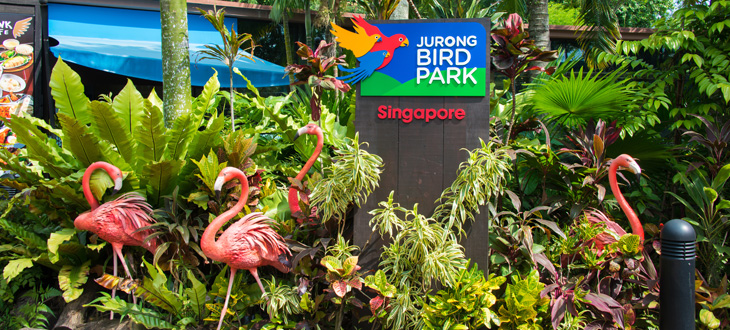 For $28, you can buy yourself a 1 year unlimited entry pass to Jurong Bird Park. If birds aren't your thing, then you can also choose to go for the exciting Night Safari for $42 or visit the local Singapore Zoo for $32. Go on, bring out your wild side!
Blow off Steam with Some Drinks
There's nothing better than grabbing a few drinks on a friday evening in order to blow off some steam. Grab your friends and head over to the various bars and clubs which come alive as the sun sets to rest. Although a night out in Singapore is often expensive, there are still more than enough places that offer extremely attractive happy hour deals.
For example, For an approximate $30, men and women can buy themselves the right to drink all they can at Idle-bar/lounge/bistro. At Five Izakaya, you can get yourself a house pour or a snack for a measly $5++, while The Cider Pit provides you a pint of beer for $10, all day, everyday. Some other places with great deals consist of Loof at Odeon Towers, Lobby at 9, Wine Connection and Wine Bos on Stamford Road. So, take your pick!
Treat Yourself to Some Shopping
Everywhere we go, all we see are malls and stores and malls and stores. Well, if you're a shopper with a card, budget, and purpose, we recommend Far East Plaza. Located on Orchard Road, this mall has over 600 stores filled with affordable fashion.  
We also recommend for you to go to the more manageable Editor's Market. Also on Orchard Road, this is the only brick-and-mortar store which offers cheaper items with every extra purchase you make.That's right, the more pieces you buy, the cheaper each piece gets! Now that's a pie we're willing to taste.
Eat Your Way through Singapore
There are so many ways to save money on dining in Singapore. If you would like a little bit of Paris on your plate, we recommend you head over to Saveur, a reasonably priced French restaurant with a simple ambiance and a beloved menu. The food is incredibly delicious and patrons swear by it.
If you'd like to head over to North America, then nothing spells Mexico like Piedra Negra, a charming little Mexican restaurant in the middle of Haji Lane.Much like Much like Saveur, the menu consists of dishes which mostly cost S$30 or less.
You can also cater to your oddly houred breakfast cravings at Club Street Social, where you can indulge in an all day breakfast menu, or your need for comfort Italian food at Prego and Pasta Brava. For under $40, Prego offers a festive four-course Italian set lunch at the Fairmont while Pasta Brava helps one indulge in fresh, handmade pastas.
We also recommend Brazil Churrascaria, a haven for meat lovers. For $40++, you are provided with delicious barbequed meat in unlimited quantities. Similarly, Shin Minori Japanese Restaurant provides one with an eat-all-you-can ala-carte Japanese buffet with an extensive selection of sake and shochu for the unbelievably reasonable price of $39++.
The best part about the list? It's not exhaustive! That's right, we've done our research and found an unimaginably large number of exciting things to do in Singapore, all for less than $50.
(This article is brought to you by SingSaver.com.sg)