http://frugalinsingapore.com/
It's not always easy to save money when you shop. After all, the basic idea behind shopping isn't to save money, but to spend it. Some of the nicest things out there (like branded goods) cost a hefty dime. It's no wonder so many young Singaporeans are not shopping themselves into debt, buying things they want, but don't need, at astronomical prices. However, there is an option for those who are less picky and want to save money: thrift shopping! Thrift shopping refers to the buying of 2nd hand items at much lower prices. While it takes some effort to find good buys while thrift shopping, you'll occasionally find treasures here and there. I once got a pair of branded shoes for less than 10 dollars! Here are some places you can go to indulge in your shopping habit without breaking the bank.
New2U Thrift Store
Hidden in the middle of Bras Basah, Bugis and Dhoby Ghaut, this little gem is the go-to place for students and workers in the area who want to save money. Comparatively more accessible that most other thrift stores, New2U is located in the Singapore Council of Women's Organisations (SCWO). Being right in the heart of the arts and culture district of Singapore, New2U doesn't disappoint when it comes to the selection of items available, with many of the clothes they sell being vintage pieces at bargain prices. All proceeds go to SCWO initiatives.
Address: 96 Waterloo Street, Singapore 187967
Salvation Army Praiseheaven Family Megastore
If you want to check out the ultimate heaven of thrift store goodness, come down to the Salvation Army Praiseheaven Family Megastore! Notice that everything here is all neat and organised, it's just like a department store, except everything here is second-hand, or was donated in bulk because they were damaged or not appropriate for selling. For those who want to save money on everything under the sun, this has to be the place to be. Spanning across 2 floors, the Family Megastores sells everything from clothes to furniture, so be prepared to spend a long, long time going through every single there is.
Address: 500 Upper Bukit Timah Road Singapore 678106
Not as widely publicised or as well-known as the other thrift stores in Singapore, [email protected] nonetheless stocks a wide range of items as well, similar to the Family Megastore, so it's great for people who want to save money on a wide range of items. While slightly out of the way (it's located in the middle of a private housing estate), the journey there is well worth the effort. They also have regular Bazaar days, where they bring in a lot more items and even more discounted prices! I just went down to Bazaar last month, and scored myself a pair of shoes for less than 10 bucks!
Address: 62 Jalan Khairuddin (Opera Estate)
Granny's Day Out
If you're looking for more vintage, eclectic finds, and don't mind paying a higher premium for them, make a visit to Granny's Day Out. It isn't the conventional thrift store in the sense that all its items are dirt chip, but they are definitely cheaper than what you find in stores for the same quality, so you're still able to save money! After all, this mix of goods are specially chosen by the store owners from all across the world, and lovingly restored. So while you may be paying a higher price than usual for a thrift store, you will definitely be getting your money's worth, because what you get will definitely be unique!
Address: 3 Coleman Street, #03-25 Peninsula Shopping Centre, S179804, Singapore
Carousell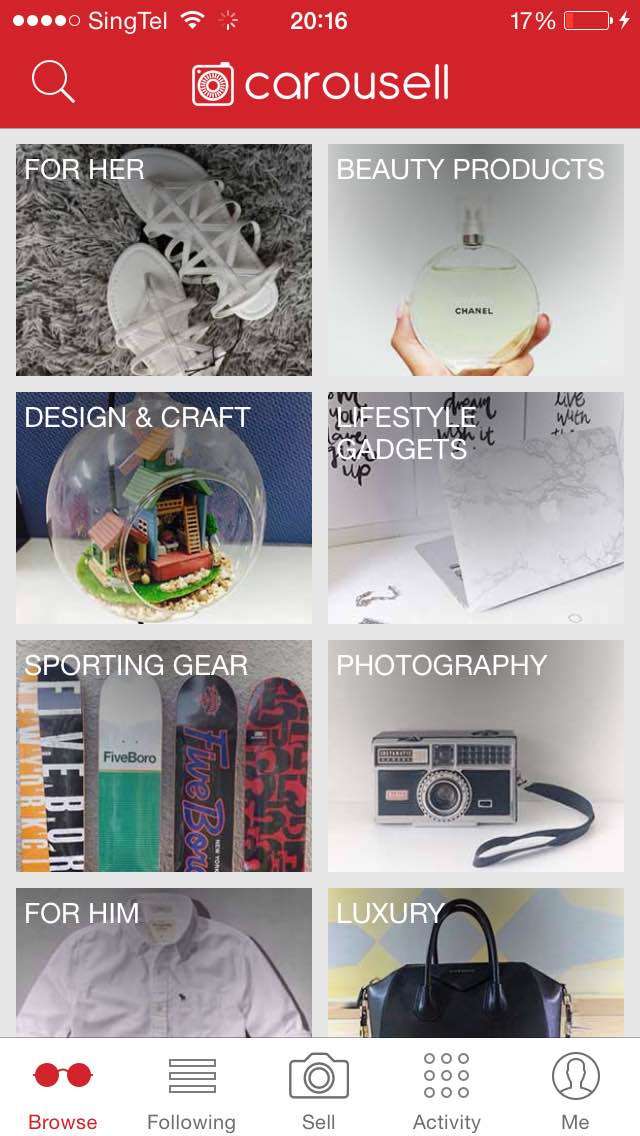 Sometimes the best things are right under your nose, or in the case in your pocket. If you can't find the time to make your down to any thrift store or vintage store whatsoever but still want to save money shopping, check out the Carousell app! Carousell
is an online marketplace where users can sell and buy 2nd have items from each other. All you need to do is make an account and you're ready to go! There are different product sections, and also a search function, so it's easy for you to find what you need and want, quickly!
Address: Itunes App Store