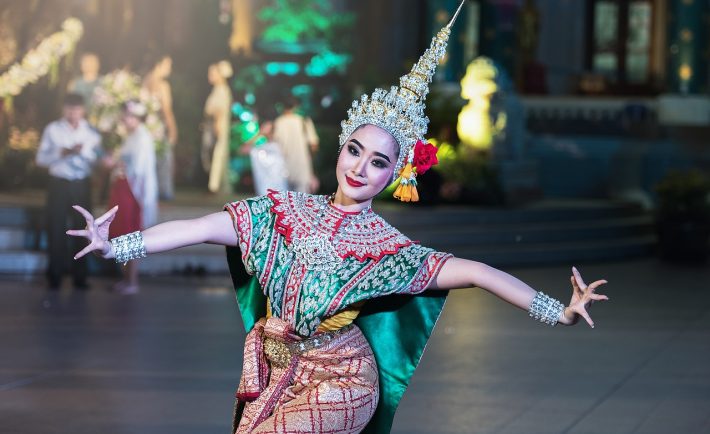 Image Credits: pixabay.com
To usher in the New Year 2019, my friends and I are planning to visit three Southeast Asian countries including Bangkok (BKK). We are so excited to explore the cultural wonders of BKK. There is so much more to see than its shopping malls! For instance, you may visit these affordable places:
#1: WHEN IN DOUBT, CYCLE AROUND
What better way to get to know an unknown city than by roaming around the area by land? Strolling the area with your bare feet can only take you to the narby places. Try renting bicycles instead!
Bicycle tours are all the rage in Bangkok. Upon searching through the Viator's website (i.e., a TripAdvisor company), I found a 2-hour bicycle tour consisting of six people. The small group shall pedal past many sights such as the Old Customs House and the Chinatown. The tour costs about S$25.
#2: TRADITIONAL PUPPET SHOWS, ANYONE?
Thai Puppetry may be a dying art but, the Artist's House in Bangkok does its best to preserve this tradition. You can enjoy a beautiful folktale as told by intricately-made puppets for free. Shows run daily at 2 pm, except on Wednesdays. Puppeteers dressed in black pull the strings to control the vivid marionette puppets. Fully immerse yourself in the story to absorb their culture and creativity.
#3: PLAYER ONE, READY!
Adventure-seekers and alike will be pleased with the Escape Room Bangkok. Each room has its own backstory, which sets the tone of the game. This "stimulation" establishment offers a new type of adrenaline rush as it does not involve physical strength to win. Instead, participants must use problem-solving skills and teamwork to break free from a given room.
Whether you are trying to accomplish a prison break or to vanquish a paranormal being, each person shall pay about S$29.
#4: A SWEET STROLL IN THE PARK
Boasting its free admission is one of BKK's top parks – the Lumpini Park. Lumpini Park has enough space for you to ride the bike, play basketball, take yoga classes, and indulge in the greenery. In the colder months, you are free to listen to the orchestral concerts held every Sunday.
Do you have extra money to spare? Well, you can take advantage of the many food stalls found in the parks perimeter. Amp up the delightful experience by riding their paddle boat. Just watch out for the monitor lizards as these are animals are scattered in the area!