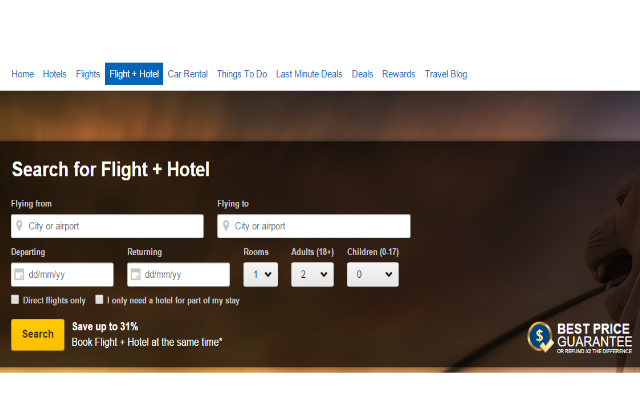 Image: www.expedia.com.sg
Have you ever had to plan a business or personal trip in minutes? If so, you must have thanked technology for offering you the advantage of booking your tickets online. It's a simple yet necessary service that allows people to get the ticket booking done by exploring all the options and without leaving the comfort of their homes.
If you are a newbie who has never booked a flight ticket over the internet then you should have a look at the top 5 websites in Singapore to book flight tickets as these websites will come in quite handy when you have to book your tickets instantly the next time around.
1. Expedia
It's a cool website that is quite easy to understand and helps you get done with the reservations within a few seconds. You also have the benefit of getting your hands on some standard and last minute deals that will save you some money. Who wouldn't like to save some money? Huh?
2. Agoda
This is another cool website for newbies. The best part about this website is its simplicity. Everything is written in a simple language and some steps are clearly mentioned so that even a person who is not so computer friendly can book the tickets within a few seconds. They also offer flight tickets on an urgent basis.
3. Zuji
This website is renowned for offering everything with regard for your travel, be it flight tickets or car hire. You can even get customized and exclusive deals in your inbox which will assist you to get started with your travel plans earlier than you would have thought. After all, you wouldn't want to let go of an exclusive money saving package, Would you?
Singapore Airlines can help you to plan your entire trip at a single place. You can find hotels, get travel insurance, avail Singapore tours and do much more. They also have a very active promotions section that can help you understand about their service offerings and deals in detail. All you need to do is click on the deal you find suitable and get done with the entire tour planning within a few moments.
5. Thai Airways
Last but certainly not the least; Thai Airways is another website that makes online flight booking a pleasant experience. The website has to offer great deals and updates the users on great happenings various places like exploring Chiang Mai as well as updates the users on latest happenings in the Airline industry. This website is a must visit for travel lovers as it has a lot more to offer than simple airline tickets.
The specialty of all these websites is that they offer flight tickets on priority basis so even if you are in a bit of a rush, you can trust these websites to offer affordable tickets in short order without getting scammed. Just try them once and you'll agree that they are certainly the best websites in Singapore to book flight tickets.
(This article is brought to you by CouponzGuru.)