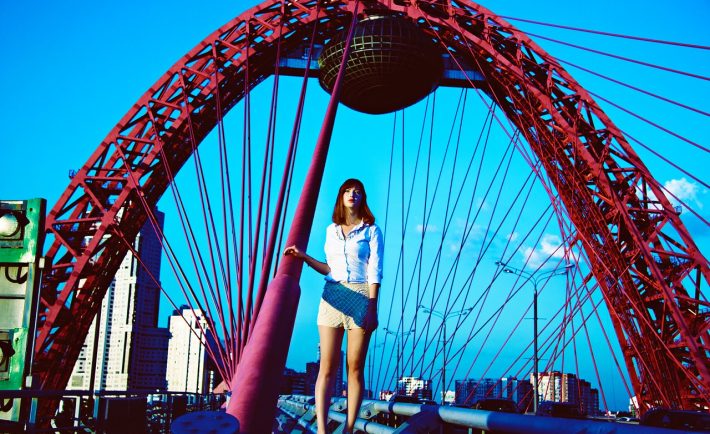 Image Credits: pixabay.com
EXUDE THE FESTIVAL VIBES
Sunglasses, fedora hats, and loose fabrics can be found at music festivals. One of its key fashion elements is the "off-the-shoulder" top. This is the chicest way to show some skin as shoulders almost always look good. People who are close to me know how much I am obsessed with this trend.
This trend started in the mid-1800s when Couturier Charles Frederick Worth designed elaborate dresses which featured off-the-shoulder sleeves. In 1960s, French actress Brigitte Bardot put her own spin by wearing off-the-shoulder tops with pants and skirts. Nowadays, you can wear this look from day to night. Best of all? Off-the-shoulder tops and dresses are suited for the Singapore weather.
BUY THE WARDROBE STAPLE
From a runway flair to a corporate queen, you can transform a white button-down shirt a variety of ways. It is worth paying for a decent white button-down shirt as it beautifully complements all skin tones. So, feel free to play around with this trend by exploring different textures. Fabrics such as linen and cotton make for the most comfortable Singapore-weather clothing.
INTRODUCING THE MILLENNIAL PINK
Pale Dogwood (or Millennial Pink) is the Pantone color of 2017. It is a shade of pink that signifies purity and innocence. This muted hue was used by many celebrities to signal women empowerment.
Join the bandwagon by adding subtle touches of pink to your attire. Wear a sheer pink blouse with a bolder jacket or pair your outfit with a pink handbag. There are number of ways to follow this trend without having to look bold!
SLIP INTO THE SULTRY LOOK
Slip dresses have been the rage since late 2016. You cannot go wrong with this trend, because you can layer it up. Add a plain tee underneath your silk slip for a sexy outfit without being too uncomfortable. For a sultry look, you can accessorize a slip dress with a neck scarf. This simple article of clothing brings together a seamless attire.
MIX THE ELEMENTS
The rules of fashion have been in favor of matching your shoes with your belt. It forces you to buy a colored belt just to match your flashy sneakers. Thankfully, the contemporary style arena embraces mixing and matching.
Bust out your favorite multi-patterned ensemble to create a mesmerizing combination. You may even pair your checkered blouse with your neutral shoes!