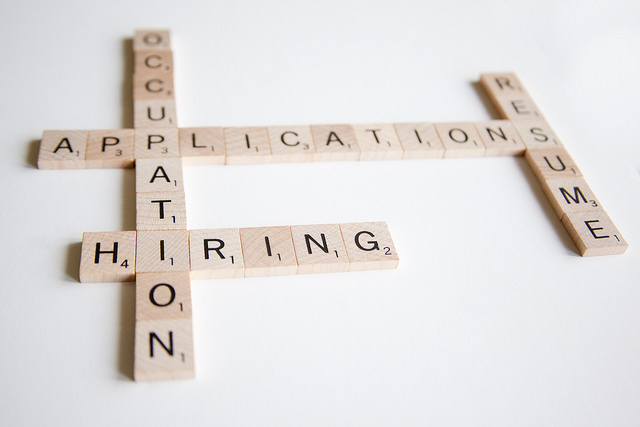 Image Credits: Flazingo Photos via Flickr
Building a creative Curriculum Vitae (CV) or Resume pays off especially if it is artistically suited to the position you are applying for.
1. SUPER INTERACTIVE RESUME BY ROBBY LEONARDI
Inspired by the legendary "Super Mario Bros." game, multidisciplinary designer named Robby Leonardi had created an interactive resume featuring his knowledge on illustration, animation, graphic design, and front-end development. Take a look at it here.
With its undeniable awesomeness, this CV had been viral in the social media platforms last 2013. Aside from the striking appearance of the interactive resume, I must point out that he added offbeat details such as being an NBA fan. This is a detail that you do not see often.
Furthermore, he worked in huge companies such as AOL, Incognito Digital, and Fox News. It truly pays to highlight an impressive background. The sum of his overall uniqueness made his CV stand out from the pile!
2. LIKABLE RESUME OF SABRINA SACCOCIO
The Psychological phenomenon called "mere-exposure" effect shows that we develop a tangible preference over things that we are familiar with. Truly, there is something attractive about familiarity. It is comforting and warm.
That is the route that Sabrina Saccocio has taken. Her resume had the format of a Facebook profile page (see it here). She even included the recommendations and references of her previous and present colleagues in her "wall comments".
With the Facebook suit, she is showing that she knows how to communicate to the general audience. This strategy works because of her knowledge on the influence of relationships and social dynamics. Make it your weapon too.
3. NINA MUFLEH'S IN-DEPTH RESUME
Nina Mufleh's story proves how handwork and technology can go hand-in-hand to achieve your dream job! She designed a resume (browse it here) that proactively tackles the growth of the company and her rightful place in it through an online resume following the Airbnb's website template.
She provided data and examples as to how Airbnb as a company can branch out in the global tourism scene, particularly in the Middle East. She chose Middle East, as the company's penetration there is far too low. She highlighted why her idea matters, how the company can start it, and which partnership opportunities they can explore. Now you see what I meant by handwork! She absolutely did an extensive research of the company's operations while adding sufficient data.
Then, she tweeted this to the heads of Airbnb. To her surprise, Brian Chesky (CEO of Airbnb) tweeted back with a positive response to meet her. This go to show that if you are really passionate about something, you must work hard for it and show why you deserve it!
Bonus! If you are looking for free tools to help you make your own innovative CV, you may try checking out Prezi, Adobe Photoshop Express, and GIMP.