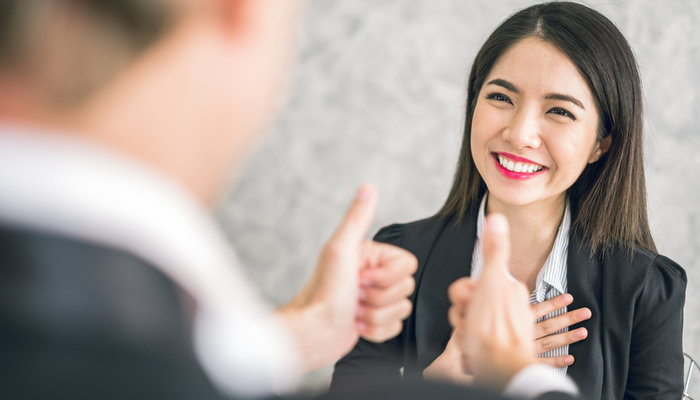 Image Credits: careeraddict.com
Introduction
Growing up, we all dreamt of becoming successful in our professional careers. But how do we measure this success? Before we begin, let's make one thing clear. It's all about perspectives, and perspectives are always subjective. So becoming a manager of your current team is a success, and for us, it could be something as trivial as getting traffic on a single article.
While success can differ from person to person, one thing remains unchanged, and that is progress. You can only progress in your career when you embrace growth and, more importantly, professional development. And that is precisely what we will talk about today – stay tuned to find out!
Why Is Professional Development Important To Career Progression?
Several professional short courses in Singapore discuss not just why professional development is important but, more importantly, how to develop yourself professionally for career growth. But have you ever wondered why professional development is so important?
Professional development is something that we all need to embrace career growth – how will you grow professionally if you don't expand your knowledge base and update your skills? So without wasting any more time, scroll down to discover why professional development is so important for your career progression.
1. Expands Your Knowledge Base
There's no denying that professional development can expand your entire knowledge base. At the same time, it can expose experienced and young professionals to multiple new ideas, boost their expertise and solidify their entire knowledge base in their individual fields. And that's not all.
Professionals who are always on the lookout for new learning opportunities will also benefit greatly from all kinds of professional development. When your knowledge base expands, your skill set automatically grows, thereby increasing your scope for obtaining better growth and training opportunities in a professional sphere.
2. Increases Your Hireability And Earning Potential
Of course, professional development will increase your hiring and earning potential. When you embrace professional development in your career, your knowledge base expands, and subsequently, your skills get updated. This, in turn, boosts your earning potential. And not just that – it also boosts your future hiring potential.
Professional certifications, designations, and even credentials – most of these can be easily accessed and even obtained online – almost always provide simple methods for increasing any professional's market value. Any professional with all the right skills always seeks and makes the most of upskilling opportunities – these professionals are always more bankable.
3. Boosts Credibility And Confidence
Professional development enhances both your credibility and confidence. By boosting any professional's expertise via professional development, both their credibility and confidence in work life increase. After all, no professional would like to miss out on upskilling and learning new skills in their niche or, more importantly, their industry.
Training opportunities and professional development certification courses enable both experienced and young professionals to build credibility and confidence as they keep acquiring new skills and even professional designations. This is true for most career options making professional development vital for career progression and growth.
4. Provides Networking Opportunities
Of course, professional development provides plenty of networking opportunities. Several such opportunities like conferences, workshops, or even other such events motivate professionals to actually branch out for meeting other professionals within the same industry. People you meet at these events can help with future career opportunities.
When a professional is ready for change or just planning to go up in their career, it is their professional relationships and, ultimately, professional network that comes in handy. This is the network you are building while embracing professional development. These conferences are your networking opportunities so that you can use them wisely when the time comes.
No Career Growth Without Professional Development
So now that you know why professional development is important for career growth, what are your thoughts on learning from your mistakes and embracing growth?
As we mentioned in the beginning, success is very subjective in its appeal and approach, but at the same time, only one thing remains constant – and that is your professional development and growth.
Tell us what you think about developing yourself professionally for embracing growth. And while doing so, feel free to share your professional experiences with us in the comments below.