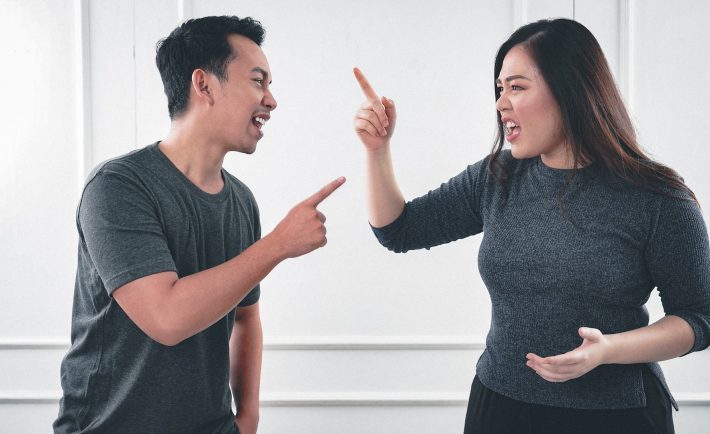 Image Credits: unsplash.com
Two of the most sought-after life goals are love and money. Research supports that married couples build more wealth over their lifetime compared to those who remain single. When two people decide to spend their lives together, it is important to get to know each other's perspective as a robust financial team.
You can be 38 and still be unprepared to settle down. Or you can be in a six-year relationship with someone you are madly in love with, but you are not ready to get married.
Regardless of the age you plan to marry, discussing your financial goals as a couple is an essential part of the conversation on your shared life goals.
On that note, here are some telltale signs that you are not financially ready to settle down.
#1: YOU'RE IN A ROUGH PATCH
A wedding would not pay for itself, so you and your partner need to save up for it. You also need to financially prepare for your life after the wedding. Household and childcare expenses will increase over time. Expenses include tuition fees, medical expenses, home loans, retirement fund, and so on.
If you are not financially ready to get married, it's best to put all the wedding plans on hold for the time being.
#2: YOU HAVEN'T TACKLED YOUR LIVING SITUATION
For most couples, investing in a home is one of the biggest purchases they have to make. It requires careful planning and countless discussions. You need to discuss your living situation as a couple, before getting married.
Are you buying a new or resale HDB flat? Are you financing your HDB flat with an HDB loan or bank loan? How much are you going to shell out from your savings in your CPF Ordinary Account?
Keep in mind that the more money you get from your CPF savings to finance your property, the less you may have for retirement in the future. Furthermore, you must be insured under the Home Protection Scheme (HPS) if you are using your CPF savings to pay for your monthly housing loan installments.
#3: YOUR WEDDING BUDGET CONSTANTLY CHANGES
Many couples deal with unforeseen wedding expenses during wedding plans and on the day itself. If you notice that your wedding budget changes constantly, it could be a sign that you haven't fully thought about what you can pay for.
Sit down with your partner to discuss your wedding budget and provide an ample buffer for unexpected fees. You do not need to actualize all the wedding ideas you have pinned in your Pinterest account. Instead, you need to be realistic when it comes to knowing what you want and what you can afford.
#4: YOU HAVEN'T PLANNED FOR YOUR POST-WEDDING EXPENSES
What happens when you return home from your honeymoon? Will you face rent payments, home loans, or student loans head-on? Think about how you will be able to manage the post-wedding expenses.
Not thinking about these post-wedding expenses or not saving up for your future can bring you stress during your first year/s as a married couple.
#5: YOU HAVE TRUST ISSUES
When it comes to finances, do you have problems in trusting your partner? Take it as a sign that you are not ready for marriage.
There may be a deep-rooted cause for your trust issues, but getting married will not resolve the problem. Help yourself overcome these issues first so you can truly have an open and trusting relationship with each other. You can seek professional help when necessary.
#6: YOUR CREDIT HISTORY IS TAINTED
While you may end up sharing just about everything after getting married, your credit history and credit scores remain separate in the eyes of the financial institutions. However, this can affect your relationship significantly.
It is important to be transparent about your credit score and credit history before settling down. While you may sympathize with your partner's unpleasant financial situation and offer to help, realize that you may be in for more challenges if outstanding debts begin to suffocate your finances.
If you see beaming red flags that you are not ready for marriage, then do not get married. Getting married is more than just signing a piece of paper. It's a life-changing event that you must prepare for physically, mentally, and financially.
Before settling down, you need to plan all aspects of your life including your finances. Drastic changes in your finances will happen from the day you get married. You will need to make a lot of financial decisions together, so learn how to compromise and work as a team.