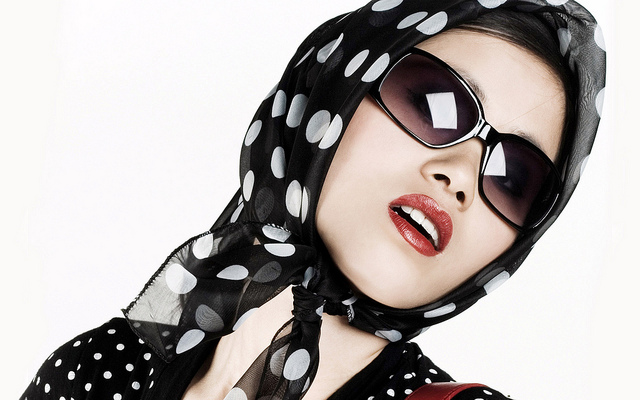 Image Credits: tommerton2010 via Flickr with Creative Commons License
No matter how much fashion and lifestyle magazines clamor over the S$1000 pair of Christian Louboutin heels, the average person cannot afford to have a shoe rack full of it. Fortunately, you can dress up fashionably without having to break the bank! All you have to do is make the low-priced clothing look more expensive. Try these tips:
1. BACK TO BASICS
The old saying is true: "Simplicity is the ultimate sophistication". This is why you must avoid handbags or clothes that are filled with bargain embellishments or distressed denim patterns. If you want to accessorize, opt for a thick bracelet rather than stacking three little ones to increase the outfit's impact. Remember: the sleeker and simpler – the better.
2. CHOOSE MONOCHROMATIC
Since splashing yourself with every color on the rainbow can look cheap, wear one color or one shade of color from head-to-toe. This creates an illusion of supreme quality. For example, you can wear the different shades of black, from Jet-Licorice, to look slimmer and fashionable. Although, this does not mean that you will avoid experimenting with color all together. You may suit up with bold pastels or deep jewel tones.
3. CHANGE THE BUTTONS
One of the tricks that stylists do is to replace the inexpensive plastic buttons with pearl or metal ones. You can purchase affordable and beautiful vintage, metal, pearl, and crystal buttons for as low as S$6.93 at Etsy.com.
4. SELECT THE RIGHT FABRIC
Cheaper fabrics are always obvious especially if there are loose threads hanging on the side. So, prefer pieces that are made with cotton, linen, and tweed. The prices of these materials may be reasonable but they often seem more expensive.
5. TAILOR EVERYTHING
Tailoring your jeans for about S$5-12 is worth every buck as it can transform your S$13 Forever21 jeans into a designer looking one. It goes the same for a tailored blazer or a tailored dress. Aside from having it tailored by a professional, you can save more money by mastering these simple alteration stitches.
Do not let the tight clothing budget fool you into thinking you're not Vogue-worthy! 🙂