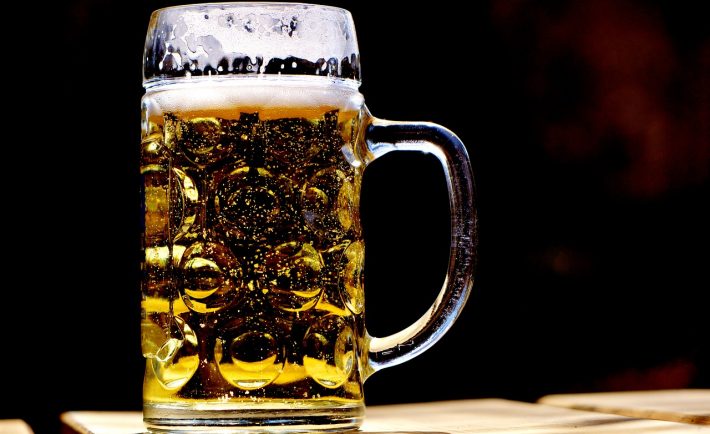 Image Credits: pixabay.com
The 90s gave birth to iconic trends such as tattoo chokers and cropped tops. Along with these trends was the invention of the organic beer. In America, two breweries reign supreme when it comes to organic beer. These two where Lakefront Brewing Co. in Milwaukee and Eel River Brewing Co. in Northern California. Now there are a handful of brands to choose from.
It is easy to call something "organic", but what does it mean exactly? A beer can put the organic seal if it meets the following guidelines:
a. it is at least 95% organically produced (i.e., without GMOs, pesticides, and synthetic fertilizers)
b. the brewery must prove that the remaining ingredients are not available in sufficient organic quantities or organic form
A beer can still be labelled "made with organic…", if the brewery used at least 70% of organic ingredients excluding salt and water. Beyond this, a beer can be given a 100% organic certification if the entire process including cleaning and making materials was organic. Such beers are understandably rare!
Why Should You Drink Organic Beer?
It comes as no surprise that drinking organic beer helps support agriculture. Beer is made with grains, fruits, vegetables, spices, yeast, and water. You can help keep the groundwater clean, reduce the toxic air pollution, and protect the organic farmers when you buy ingredients that are produced organically. If you already subscribe to organic meat and organic produce, why not switch to organic beer too?
Let us focus on the price of organic beer. In most cases, its price is the same as many craft beers. This enables you to enjoy the healthy taste of beer at budget-friendly prices.
Further research in the organic beer industry led me to the discovery of Bison's Chocolate Stout. It is a product made with Peruvian cocoa from Bison Brewing Co. Aside from this, you may also try Bison Brewing Co's Honey Basil beer or Organic Hop Cuvee West Coast Ale. Sweet beers quench my preference for sweet alcoholic beverages.
You may also try Lakefront Brewery's Chad. It is a product that exudes a special bitter taste with a spicy flair. You may have guessed that the product was brewed by a cellar-man whose name is Chad.
Nonetheless, you may check out the organic alcoholic beverages at your nearby supermarket or by visiting alcohaul.sg.
"I wanted to create a beer that connected my healthy, active lifestyle with my social life, and bring it all together." —Smart Beer Founder Gabriel Heymann
Can You Make Your Own Organic Beer?
The short answer is "YES"! Simply round up these ingredients: malted grain, hop, water, and yeast. Then, follow the instructions found in organicauthority.com.